This is mark Joseph "young" blog entry #459, on the subject of Publication Anticipation.
Because of a computer hiccough I lost a few files, including the index of this web log; my backup copy was almost three years old, so I have been rebuilding it. In the process, I stumbled upon a post I wrote in anticipation of the release of The Essential Guide to Time Travel, and realized that at this moment I am anticipating the release of several books and should mention them here.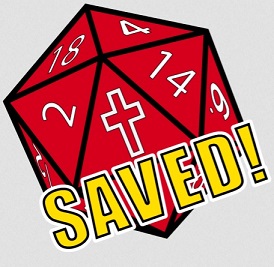 Before I look forward, I should look back. The past year or so has seen the release of the apologetics book on which I was working for well over a decade, Why I Believe, the aforementioned time travel book, and new editions of Do You Trust Me?, What Does God Expect?, and About the Fruit. Meanwhile, I continue to post chapter-by-chapter the Multiverser novels, currently publishing the ninth, Con Verse Lea, and having collaborated with Eric R. Ashley to finish the tenth, In Version, and make significant progress on the eleventh, Con Version. There will be fiction coming out for quite a while.
There will also be more books in print. Dimensionfold Publishing has decided to release the first five years of the Faith in Play series in book form–it is difficult to believe, but the sixtieth article posted in November, and there are more to come. The book will feature a foreword by "Geek Preacher" Derek White, and also includes two articles from The Way, the Truth, and the Dice, Magic: Essential to Faith, Essential to Fantasy, and Real and Imaginary Violence, plus two posts on the Christian Gamers Guild site that were never part of a series, Christmas and A Christian Game. The publisher is planning to put it together in January.
Coupled with that, but scheduled to follow it, I am currently editing a companion volume covering the first five years of the companion series, RPG-ology. Because many of those articles are reproductions of entries in the lost Game Ideas Unlimited series at Gaming Outpost, they are on average longer, but I plan to include two other essays, one the recovered original introduction to the Game Ideas Unlimited series as a reference point for recovered articles from that series, the other the first article of mine ever published on someone else's web site, which happens also to have been Gaming Outpost, Morality and Consequences: Overlooked Gaming Essentials.
I realized as I was compiling that book that there were quite a few articles that might be included–enough that Ken Goudsward agreed they should form their own book. Thus I am also working on a collection of such essays under the tentative title Theory 101 and Other Essays on Role Playing Games. Tentatively it will open with the three-part Theory 101 series from Places to Go, People to Be, System and the Shared Imagined Space, The Impossible Thing Before Breakfast, and Creative Agenda, followed by my contribution at The Forge, Applied Theory, then recover the earlier three-part series Law and Enforcement in Imaginary Realms, also from Places to Go, People to Be, The Source of Law, The Course of Law, and The Force of Law, followed by my RPGnet article I'm Not a Lawyer But I Play One in a Game, and also from RPGnet Intuition and Surprise. Also included is Re-educating the Power Gamer, which I wrote for Wounds Unlimited and wound up at RoleplayingTips.com, and three entries from the mark Joseph "young" web log, Writing Horror, A Christian View of Horror, and A Departing Member of the Christian Gamers Guild.
I've written quite a bit more for various sites. Some of those articles are lost to web sites that ceased to exist; some have been preserved either in the books already mentioned or in Faith and Gaming Revised and Expanded Edition. I have a couple months before I'm in a position to finalize this book, so if you're aware of something I wrote that I might have missed, let me know. Also, I'll be looking for people to write forewords to these two books, and I'd rather avoid the embarrassment of asking people I think I know in the RPG world, so I'll start by saying if you're interested in doing that let me know.
I suggested that I have a lot of books on the drafting table at the moment, and three hardly seems like a lot–and indeed there are more. I have for the past decade plus been writing in depth Bible studies for the Christian Gamers Guild Chaplain's Bible Study, and my publisher likes the look of the short one I sent him so I'll be starting on setting up an analytical commentary on Romans once I've got these under my belt, after which I will proceed through all the epistles through Revelation and then bounce back to the beginning. I have three Gospels completed and am working on Luke, leaving only Acts as the last book to tackle. That's twenty-three commentaries if we do them all individually, which I think likely, and a lot of work for me to set them up. I hope that they find an audience.
I'll continue writing here, of course, and at the Christian Gamers Guild, and in other places as they arise, so stay in touch.