This is mark Joseph "young" blog entry #352, on the subject of Why No One Cares About Your Songs.
On a Christian musicians group someone posted the question, as near as I can reproduce it,
I have written 1200 songs; why does no one care?
I replied, mostly copied below, and apparently he benefited from my answer and deleted the question from his original post, but I kept thinking that what I wrote might have value to others.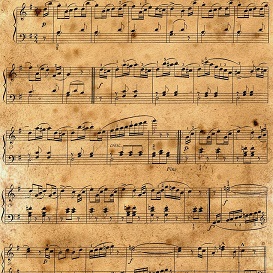 *****
Wow. Tough topic.
I've been writing songs since 1968. Some of them are great, not just in my opinion; most are not great. It's very difficult for the creator to evaluate the worth of his own material. Conan Doyle hated Sherlock Holmes; Isaac Newton believed he would be remembered for his works in theology. Identifying which are the good songs is a major challenge.
I remember a guy I knew who called me one Monday to report that on Friday night he had been baptized in the Holy Spirit and over the weekend God had given him five hundred songs. I had to come hear them. I was not overwhelmed–he knew three chords and had to stop to change between them, sang almost monotone, and all his lyrics were direct passages from scripture without any work to make them poetic. I didn't want to discourage the guy, but I'd heard better commercial jingles. (Not to denigrate commercial jingles.) Not to say your songs are all bad songs, but if you've written as many as you say I suspect a lot of them are below par.
But let's suppose I'm wrong, and you've written 1200 great songs.
First, it's been demonstrated that songs are not popular because they're good; they're popular because they're popular. You don't get a following because you write good songs, primarily (although if you write bad songs, that gets in the way). Your songs are loved because you have a following, because people already like you. Many of my songs are as good as some of the best out there, and most of the ones I still sing are better than a lot of the popular ones, but I have maybe a handful of people who really like them and most people don't even bother to listen when I post free recordings of them. I'm not popular; that means my songs aren't popular.
Second, have you any idea how many people have written how many original songs? They get posted here every day. One of my hobby careers is that I created a role playing game, one which got good reviews (O.K., it got bad reviews, too). I'm a known RPG theorist and writer; many of my articles get translated into French and republished abroad. For several years I participated in web sites that helped aspiring game designers. One thing we were constantly telling people was don't worry about sharing your ideas: they aren't worth stealing. I had to learn that about my music, that nobody was going to steal my songs because even great songs are not usually worth stealing. Everyone and his brother, or nearly so, has written a song and thinks that people should care. Songs are no longer significantly marketable. I can teach people to write them. Your great songs might be better than songs by famous recording artists played on the radio, but the songs people listen to are not the greatest songs, they're only the most popular, and usually because the artists are popular.
Third, a friend once asked me why I, as the most promising musician he ever knew, didn't make it. Well, there are a lot of reasons for that. Oddly, though, I once went to a Renaissance Faire and heard a band that was making a living doing genre music, had several CDs, and their lead male vocalist and rhythm guitar player was a guy we used to joke about in high school as the worst drummer in town. I asked him after the show whether of all the musicians who played in his garage anyone would have picked him to be the successful professional, and he laughed. You get there partly by chance, partly by hard work.
I was a CCM DJ in the early 80s, and I've been writing a series on the history of CCM/Rock from the time. You should read the stories of Chris Christian and Amy Grant. They both just about fell into their careers.
Finally, though, no one cares because that's not where God is leading you, and He needs you not to care so much about all those great songs you're writing and just use them where you are, how you can.
I hope this helps.
I want to give you those links, but while I was looking for them I found this one: web log post #163: So You Want to Be a Christian Musician.
This on Chris Christian.
And this on Amy Grant.
*****
I want to add one more link, web log post #107: Miscellaneous Music Ministries, not for itself but for the links it contains to the series on music ministries.