This is mark Joseph "young" blog entry #160, on the subject of For All In Authority.
O.K., show of hands: how many of you have been praying for our new president?
I see that hand.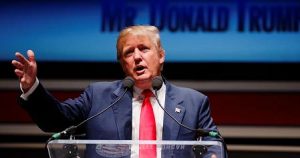 No, I appreciate this. I have never been much of one for canned uninformed "pray for the President/pray for the leaders"–I never know what to pray, and I've been a political writer for several years, and still don't know what to pray. Part of the difficulty I face is that we are told to give thanks for the answers to our petitions, but for most of what I can imagine asking I have no reason to expect to see how God has answered–I am not privy to cabinet meetings nor to the thoughts of men. Part of the problem is that it is very easy to want God to move our leaders to my political opinion, and God does not generally do that, or at least not that I've recognized in others.
But I am upset about the people who have been protesting, and particularly because I know that at least some of them would take the name "Christian". I do not mean that Christians should never protest. I am not even saying that Christians should never be involved in overthrowing governments–that's simply more than I know. However, the call we were given was to pray, not to condemn. In a modern democracy, the proper function of protest is to communicate our opinions to our leaders, not to condemn them for theirs. Communicate, certainly; do not condemn.
One of those who taught me along the way made the statement God gives you the person that you need, not necessarily the person that you may want. I do not even now remember to what exact situation he was applying that, but I have recognized it in connection with spouses, pastors, and particularly governments. (I suspect it applies as well to parents, although I was out of the house and married before I heard it; I wonder to what degree it applies to children.) Proverbs has a verse which in the original speaks of a lot falling in a lap, an archaic concept among archaic concepts for which the Christian Gamers Guild has found a modern translation, "We may throw the dice, but the Lord determines where they fall." Benjamin Franklin noted that if sparrows do not fall without God's notice, nations certainly do not rise without His aid–and that would undoubtedly apply as well to governments. At this point we know, incontrovertibly, that God chose to make Donald Trump President of these United States. We may debate whether that is upon us a blessing or a curse, a reward or a punishment, a path forward or an impediment to truth, but whatever it is, it is what God decided we needed. This is God's gift to us, what He has given.
And every gift God gives is good.
Don't choke on that. Understand, as I know I have said previously and elsewhere, that when the Bible says that God's gifts are good, it does not mean necessarily that we will like them. All things work together for good to them that love God and are called according to His purpose it says in Romans 8, but it does not mean that everything that happens to us will be pleasant. Eat your spinach, it's good for you–this is the kind of good Paul meant there, that whatever comes to us benefits us, whether we enjoy it or not. Suffering produces endurance. When Jesus says that God gives both sun and rain to the good and the bad, the righteous and the unrighteous, He did not mean that we all get good things and bad things–he meant that we get the good that is the sun and the good that is the rain. I do not yet know whether this presidency will be steak or Brussels sprouts–the good I will enjoy or the good I need to endure–but I know that it has been given to us and it is good.
In the early days of the church, nearly all Christians lived in or near Jerusalem. Then a terrible thing happened. A Christian named Steven was lynched by a mob. Instead of the rioters being brought to justice, the local ruler arrested one of the top people in the church, a man named James, and had him executed. The persecution of believers had begun. Many, including some of the leaders themselves, fled Jerusalem, left the province known as Judea, and sought homes elsewhere in the Roman Empire. It was undoubtedly something they would have prayed to end, despite the fact that Jesus told them it would happen–and we see in hindsight that these fleeing believers carried the message with them into places it would not have reached nearly as quickly otherwise, so the church spread and grew as others heard the gospel and believed. Christians had been told to take the message into the whole world, but were rather complacently sitting in the one small town (and face it, as capital cities of the time went, Jerusalem was a small one) sharing the message mostly with people who had already heard it or knew where to hear it if they were interested. We needed that trouble to move us in the right direction.
Therefore I know what to pray. I pray that God will give wisdom to this man and his advisors, so that they will accomplish the task God has given them in the best way possible. I do not know what that task might be, nor do I know to what degree the answer to my prayer will involve God clearing the path for what the man wants to do and to what degree it involves God impeding that path so that only part of the human program will be accomplished. I do know that God will accomplish His purpose, one way or another, and the current presidency is part of that. We are instructed to pray, and not given much understanding of what to pray, but this is enough. One way or another, this should move us in the right direction. We might not know what the right direction is (and for those first century Christians it seems to have been every direction as long as it was motion), but we know that God is moving somewhere and will bring us where He wants us to be.
So let us pray.
[contact-form subject='[mark Joseph %26quot;young%26quot;'][contact-field label='Name' type='name' required='1'/][contact-field label='Email' type='email' required='1'/][contact-field label='Website' type='url'/][contact-field label='Comment: Note that this form will contact the author by e-mail; to post comments to the article, see below.' type='textarea' required='1'/][/contact-form]