This is mark Joseph "young" blog entry #345, on the subject of Be Ye Glad.
I want to put this band down as one of the great ensembles of the eighties, despite the fact that they kept morphing into something else.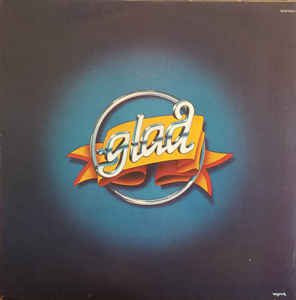 Their self-titled debut album in 1978 was promising. Ed Nalle was the original lead vocalist and as far as I know remained so giving his characteristic vocal quality to the band. They picked up lead guitarist Wayne Farley from Found Free, and give that band credit for helping them launch. I don't have specific memories of that disc, but that I expected to see more from them–and I did.
When Beyond a Star came out in 1980, it was obvious that these were musicians of the highest caliber. I remember in an interview they told me that the opening a capella cut The Reason had forty-some vocal tracks; this portended much about their future, as it displayed their brilliant vocal arranging. But from there it moved into Take a Stand, and the fact that the entire band was music college graduates came through as they gave us a sound very like the band Chicago Transit Authority, a sound which continued through the album as it moved to the title song Beyond a Star.
The album was solidly aimed at the exhortation of Christians, a defining quality of much of the music of the decade. The title song, for example, is a call to stop looking at celebrity Christians and look to Jesus. This is followed by the mellower and perhaps slightly eerie Away, and the A-side closes with a frenetic Wayne Farley composition, Sing a New Song, not found in its original form on the web.
The B-side opens with what is probably the rockiest song on the disk, again strongly reminiscent of Chicago, Iron Sharpens Iron. It then mellows to the introspective Lying, and picks up a bit into the moderate but again rocky Lonely Love. In that interview, Ed told me that the people in this song were people they knew, one of them the mother of a member in the band, with events and situations that really happened. There is then another frenetic Wayne Farley composition, It Is Good. (Wayne left the band following this album, and was not at the interview.) The disk wraps with a wonderful quiet vocal-driven Pierce My Ear the original version of which does not appear to be on the web, although this later a capella version does.
The next album, Captured In Time, shifted to a more commercial sound, that is, sounding more like all the other contemporary Christian bands of the time. It is difficult to fault them for it; a lot of bands did this, because it sold records. Unfortunately as a result the only song I remember from it (which was not the song their distributors the Benson group was pushing) is the wonderful quiet closer Be Ye Glad (there is also a later a capella version of this).
Perhaps annoyingly, shortly after this album reached us we also received, from the same distributors, Noel Paul Stookey's Band and Bodyworks, which also had a recording of this on it. He's further down the list, though, so we'll hold off on those comments.
Eventually Glad released an entirely a capella album, and it went gold. More than half their work thereafter was a capella, and quite good, as this version of The Second Chapter of Acts classic Easter Song demonstrates. They were also famous for something originally released to radio stations and appearing in several different versions over time, but the version I knew included on their fourth release, No Less Than All, under the title That Hymn Thing or Variations on a Hymn. It presents something of a music history by taking an old hymn melody with its original secular words, singing the early Christian version, and then rewriting it in several styles running through time up to how they would do the song in their own 1980s rock style. Musically it's a lot of fun.
According to their discography they continued releasing albums up through the year 2000, but became known for their a capella recordings rather than their contemporary/rock sound.
*****
The series to this point has included: