This is mark Joseph "young" blog entry #411, on the subject of Quest Concludes.
With permission of Valdron Inc I have previously completed publishing my first six novels, Verse Three, Chapter One: The First Multiverser Novel, Old Verses New, For Better or Verse, Spy Verses, Garden of Versers, and Versers Versus Versers, in serialized form on the web (those links will take you to the table of contents for each book). Along with each book there was also a series of web log posts looking at the writing process, the decisions and choices that delivered the final product; those posts are indexed with the chapters in the tables of contents pages. Now as I am posting the seventh, Re Verse All, I am again offering a set of "behind the writings" insights. This "behind the writings" look may contain spoilers because it sometimes talks about my expectations for the futures of the characters and stories–although it sometimes raises ideas that were never pursued, as being written partially concurrently with the story it sometimes discusses where I thought it was headed. You might want to read the referenced chapters before reading this look at them. Links below (the section headings) will take you to the specific individual chapters being discussed, and there are (or will soon be) links on those pages to bring you back hopefully to the same point here.
There is also a section of the site, Multiverser Novel Support Pages, in which I have begun to place materials related to the novels beginning with character papers for the major characters, giving them at different stages as they move through the books.
This is the twenty-sixth and final mark Joseph "young" web log post covering this book, covering chapters 150 through 156. It was suggested that more shorter posts were a better choice than fewer longer ones, so there will be posts every six chapters, that is, every other week, for this book. Previous entries were: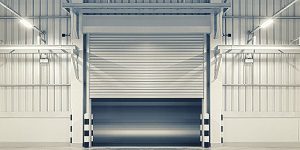 History of the series, including the reason it started, the origins of character names and details, and many of the ideas, are in earlier posts, and won't be repeated here.
I wanted Beam to be forced into a fight before he reached the surface, and I was running out of time, but this seemed the way to do it. I realized that just about anything that I could set up Dawn could handle without blinking an eye, but I needed it to be Beam who fought. Having the Manner charge from across the room made it an easy situation.
I knew that Lauren would pray for the wounded man as soon as she got there, and that the result would be the arrival of the medbot, but by having Beam call for the medbot before she got there no one would be surprised at its arrival.
---
I started with the fact that Lauren wanted to know what happened to the gunshot victim and that Beam wanted all the versers in one apartment but had to squeeze three times the capacity into the space, and followed the thread to the place where Sophia wanted to know about healing magic, which to Lauren meant faith in Jesus.
---
When I started this chapter I thought it would be Tommy's reflections as she walked; then I remembered that I wanted to include a speech by Beam inviting the people who lived there to come with them. Thus I didn't get as far as I anticipated.
I have no idea whether none, some, or all of the other group is going to join them, but at this point I don't have to decide. Beam will have to know when he tries to do lunch.
I feel like this is dragging. When I brought Lauren and Tommy together I thought the book was almost finished and that it was going to be short, in terms of chapters. It is now one of the longer ones, chapter-wise. That's good in the sense that it might give me time to write the next one, but I'm hoping these chapters are worth reading.
---
I knew that Beam was going to reach the outside, but then get killed; I even knew roughly how he would get killed, but not exactly where or when. At this point I was putting the final pieces on that, and setting up the fact that Lauren was going to have to take over the part about creating a world outside.
---
I knew for a long time that the top of the ramp would be inside a building. I had considered a warehouse, but it seemed to me that warehousing would not make sense here–there might be warehouses for some goods on the surface, and there might be warehousing for some goods on the lower levels, but the entrance would have to be a traffic hub, and therefore a huge garage and repair facility.
The idea that it was night and raining was a solution to an unanticipated problem. Beam had bought dinner and it made sense for him to envision a picnic on the lawn on a sunny day; he was never going to get outside, because he was about to be versed out trying to hotwire a door. If that happened while the food was still in his carts, they would go with him, and Lauren would be faced with feeding the multitude. Thus I had to have a reason for Beam to feed the people before they stepped out of the hangar, and a dark rainy night was an effective deterrent. I'm not sure what day will be like, but I think I don't need to answer that in this book.
---
This was strange, because I felt as if the ending had dragged on for a long time, and then quite abruptly in two chapters it was over.
I already know how Lauren opens the door, and what she begins doing from here, but I'm going to have to write some book nine chapters since I think Lauren and Tommy will skip book eight–but I'm not certain of that, as I'm not sure whether I want book eight to be Kondor, Slade, and Brown. I'll have to read over the opening chapters I have for each of them and make a decision, but then, they are all at cliffhangers from book six, and dropping any one of them out of the scene until book nine might be unfair to the readers.
It was always the case that Beam was going to electrocute himself trying to do something with one of the high-voltage boxes on the surface of the planet. The player on whom he was based was trying to tap power to recharge some kind of robot by breaking into a box intended for something else along an electrified fence. I couldn't think of a way to make that work, but electric doors on the garage provided me with a solution.
As I was finishing this final behind-the-writings post, I settled on the name In Verse Proportion for the next. I had already decided that it would include Bob Slade in an industrial revolution era of the parakeet world, Joe Kondor still in the Twin Rivers Caliphate, and Derek Brown aboard the lost colony spaceship. I've also worked out the gather, which will use The Farmland Beta from Multiverser: The Second Book of Worlds, probably in Slade's world, which is a bit higher tech level than the book but should work admirably.
I was just over a week from publishing the last chapter of this book when it struck me that in book nine I expected Lauren to settle the people in a primitive camping community in a meadow by a lake, and that Con Verse Lea would be a good name for it, so I marked some of the preliminary papers with that. At this point I had not more than some very basic ideas framing the opening of those stories.
---
This has been the twenty-sixth and final behind the writings look at Re Verse All. If there is interest and continued support from readers we will endeavor to continue with another novel and more behind the writings posts for it.