This is mark Joseph "young" blog entry #0003, on the subject of Reality versus Experience.
I recently attended a family gathering at which a particular gentleman, not a family member, is often in attendance with his wife.  My father usually seats me near him, as he is an intelligent man, a retired sociology professor with schooling from a liberal seminary, and we both seem to enjoy our conversations even though I do not know that we agree on much.  (That is, after all, part of an education:  examining and considering differing viewpoints.  If you never got that ability, you were probably not well educated.)
On this particular occasion the Supreme Court decision on marriage was still pending, and that introduced a discussion of the subject of homosexuality.  As I often do, I turned to Paul's Romans epistle, and began to observe Paul's (and, to my theology, God's) point that homosexuality (like adultery and fornication) was not so much the sin as the punishment, the self-destructive conduct stemming from yielding to a pernicious and continuous temptation to which some were condemned.
His response was, That has not been my experience.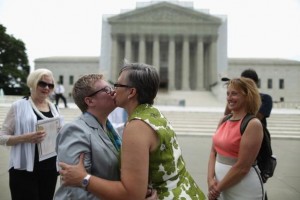 I am fairly certain that there are many things that are outside my experience which are undoubtedly true.  It is undoubtedly true that as you approach the speed of light time slows and mass increases, but I have no direct experience with that.  It is similarly true that I have no experience with the notion that gravity decreases with distance from the attractive mass, and that it is dependent on the mass of that object, but I have never been anywhere where that rule could be directly observed.  There is a degree to which much of what I know to be true is known because someone I trust informed me.  Assuming I trust that Paul was writing what God had told him, I have better reason to trust that than I do my own experience, or that of anyone else.  But that is something of a subjective assessment.  Most people undoubtedly believe the Bible to the degree that it is confirmed in their own experience.  That is theologically dangerous–after all, many of us do not have the experience of perceiving ourselves as villains, selfish brats seeking our own interests at the expense of everyone else, even though the Bible identifies us very like that (and for most of us, there are people who would attest to that description concerning us, although probably not concerning themselves, who to us seem so like that).  Yet it is at least a fair objection that one wants to find that the Bible is true before trusting it.  For some of us, it is sufficient that the Bible have been demonstrated to be God's message in its totality to support the acceptance of its details; for others, each detail must be individually and independently confirmed before being believed.  That is a fundamental difference of viewpoint that cannot easily be argued either way.  As with a textbook, either I trust that it is fully trustworthy (absent evidence to the contrary) or I do not trust it at all and get my information elsewhere.
I am digressing, to some degree, but that is very much the point which must be demonstrated.
I have within my nearest family and friends circle a man who is, at least to the knowledge of all his friends, an alcoholic.  I do not know whether he believes that about himself.  He is usually among the nicest guys I know, a hard worker, helpful in many ways and the sort of person who looks for ways to help.  He is a diligent worker when he has work.  He has a lot of problems, and probably drinks to escape them.  However, if he is given a paycheck and a day off, he proceeds to drink the paycheck and is largely out of commission for several days, usually losing his job.  Bill Cosby has said (in Bill Cosby Himself) that as an employer he finds that his employees do not know what to do with free time, as they always return to work hungover and complaining about the weekend.  This person epitomizes that, and frequently loses jobs because he is too sick from drink to return to work on the scheduled day.  Yet he does not believe he has a drinking problem; it is not his experience that alcohol is the problem, as for him it is the means temporarily to escape the problems.
We know someone else whom we have helped through some hard times, whose background includes cocaine use.  He is generous to a fault, hard working, helpful, a wonderful nice guy.  His employers are usually glad to have him.  When he was staying with us he told us that he would never do anything to hurt us.  Then he starts using the drug, and although in one sense he does not change at all, suddenly he finds himself in trouble and has to fix it, so he steals from his employer or from friends.  He had a "crackhead" girlfriend who was in trouble with her supplier, so he stole one of our checkbooks and forged checks for about forty times what we had in the bank.  Nice guy, though.  Would give you the shirt off his back.
I can see in these lives that the alcohol and the drugs are destructive.  Yet if you were not with these people long enough, you would not see it.  They themselves do not recognize it in themselves (although they recognize it in each other).
I believe that these self-destructive lifestyles reflect the wrath of God on the world–not necessarily on these people individually, but on humanity as a whole.  Paul says in Romans that people who fail to acknowledge God are subjected to such self-destructive judgements, immorality, impurity, and depravity–that is, infidelity and fornication, homosexuality, and the inability to identify destructive and self-destructive conduct and make wise choices.  Just as the alcoholism and the drug addiction of my two examples are destroying their lives, so I believe the temptation toward homosexuality is destroying the lives of these people.
It is, of course, entirely the choice of the alcoholic and the cocaine user to pursue their addictions, and something only they can choose to stop.  In one sense, it is not up to me to decide for them–impossible on its face–and if they prefer to continue destroying their lives that is their choice.  That does not mean I ought to affirm that choice.  I can recognize and disagree with the choice and still love the people who are so destroying themselves.  If, as I am persuaded, homosexual conduct is a similar choice and "homosexuality" is a self-destructive condition like alcoholism or addiction, then I should not affirm such choices.  I need not have experienced that self-destruction first hand to know that it is there.  My experience tells me that the Bible is usually right about such things, and just as the adulterer and the fornicator are destroying some important part of themselves in the ability to form fidelitous long-term relationships, so too I think that the self-identified homosexual is destroying some part of himself related to the image of God and the nature of humanity.  The Bible and I might be wrong, but my experience has been that the Bible has always been right, and that when it does not immediately comport with my experience it is usually that my experience is too limited.
The author has previously addressed homosexuality from theological, legal, and psychological perspectives in Christianity, Homosexuality, and the E. L. C. A., In Defense of Marriage, Homosexual Marriage, and Miscellaneous Marriage Law Issues.
[contact-form subject='[mark Joseph %26quot;young%26quot;'][contact-field label='Name' type='name' required='1'/][contact-field label='Email' type='email' required='1'/][contact-field label='Website' type='url'/][contact-field label='Comment' type='textarea' required='1'/][/contact-form]