This is mark Joseph "young" blog entry #169, on the subject of Do Web Logs Lower the Bar?.
I noticed something.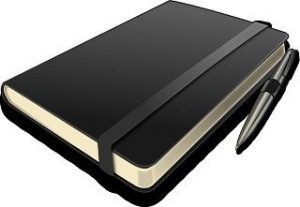 I don't know whether any of you noticed it, and there is an aspect to it that causes me to hope you did not, to suspect some of you did, and to think that I ought not be calling it to the attention of the rest. But it is worth recognizing, I suppose, even if it is at my own expense to some degree.
What I noticed was that some of the web log posts I publish are not up the the same standard I would expect of my web pages.
Certainly it is the case that some of the web log subjects are what might be called transient. I was quite surprised to see in my stats recently that someone visited the page that covered the 2015 election results for New Jersey. I'm thinking it must have been a mistake. Yet at the time it was important information, even if in another year it won't even tell you who is in the Assembly, because we'll have had another election.
It is also the case that being an eclectic sort of web log it is going to have pages that do not appeal to everyone–indeed, probably there are no pages that appeal to everyone. I recently lost one of my Patreon supporters, and that saddens me, but he was the only person contributing as a time travel fan, and was not contributing enough to pay for one DVD per year; I'm sure he is disappointed that I haven't done more time travel pages, but there has not been that much available to me and the budget has been particularly tight. With pages about law, politics, music, Bible, games, logic problems, and other miscellany, there will certainly be pages that any particular reader would not read. Yet that has always been true of the web site, and although the web log is not quite as conveniently divided into sections it does have navigation aids to help people find what they want.
What I mean, though, is that I don't seem to apply the same standard to web log pages as I would to web pages.
I suppose that's to be expected. As I think about it, I recognize that I put a lot more time and thought into articles I am writing for e-zines and web sites that are not my own. I expect more of myself, hold myself to a higher standard, when I am writing such pieces. For one thing, I can't go back and edit them later–which on my own site I will only do for obvious errors, never for content. For another, something of mine published by someone else should represent the best that I can offer, both for my own reputation and for that of the publisher. If you're reading my work at RPGNet, or the Christian Gamers Guild, or The Learning Fountain, or any of the many other sites for which I've written over the decades, you might not know any more about me than what you find there.
It's also the case that, frankly, anyone can set up his own web site, fairly cheaply and easily, write his own articles, and publish them for the world to ignore. There is a limited number of opportunities for someone to write for someone else's site, and to be asked to do so, or permitted to do so, is something of a recognition above the ordinary.
Of course, there are even fewer opportunities to write for print, and fewer now than there once were. Not that you can't publish your own printed books and comics and magazines, but that those that exist are selective in what they will print, and so the bar is higher.
The web log system makes it quicker and easier to write and publish something. I suspect that there are many bloggers out there who open the software, start typing what they want to say, and hit publish, as if it were an e-mail. I maintain a higher standard than that–all of my web log posts are composed offline, and with the only exceptions being the "breaking news" sort (like the aforementioned election results page) they all get held at least overnight, usually several days, reread and edited and tweaked until I am happy with them. (As I write this, there are two web log posts awaiting publication which have been pending for two days, and I will review this one several times over the time that they go to press.) But even so, the standard of what I will publish as a web log post is considerably lower than that which I will publish as a web page.
In that sense, the web log becomes more like diary, something in which you compose your thoughts and then ignore them–except that this diary is open to the world. I think–I hope–all bloggers put more thought and care into their web log posts than they do into forum conversations and Tweets and Facebook posts. However, while I have read some web log posts that were excellent, I have also read a few that caused me to wonder whether the author was thinking. I try to keep some standard here, but I admit that sometimes I wonder whether I posted something because I thought it was worth posting or because I wanted to keep the blog living and active.
In any case, if you read something here and wonder why I bothered to post it, perhaps now you have a better idea of that.
[contact-form subject='[mark Joseph %26quot;young%26quot;'][contact-field label='Name' type='name' required='1'/][contact-field label='Email' type='email' required='1'/][contact-field label='Website' type='url'/][contact-field label='Comment: Note that this form will contact the author by e-mail; to post comments to the article, see below.' type='textarea' required='1'/][/contact-form]