This is mark Joseph "young" blog entry #403, on the subject of Versers Innovating.
With permission of Valdron Inc I have previously completed publishing my first six novels, Verse Three, Chapter One: The First Multiverser Novel, Old Verses New, For Better or Verse, Spy Verses, Garden of Versers, and Versers Versus Versers, in serialized form on the web (those links will take you to the table of contents for each book). Along with each book there was also a series of web log posts looking at the writing process, the decisions and choices that delivered the final product; those posts are indexed with the chapters in the tables of contents pages. Now as I am posting the seventh, Re Verse All, I am again offering a set of "behind the writings" insights. This "behind the writings" look may contain spoilers because it sometimes talks about my expectations for the futures of the characters and stories–although it sometimes raises ideas that were never pursued, as being written partially concurrently with the story it sometimes discusses where I thought it was headed. You might want to read the referenced chapters before reading this look at them. Links below (the section headings) will take you to the specific individual chapters being discussed, and there are (or will soon be) links on those pages to bring you back hopefully to the same point here.
There is also a section of the site, Multiverser Novel Support Pages, in which I have begun to place materials related to the novels beginning with character papers for the major characters, giving them at different stages as they move through the books.
This is the twenty-second mark Joseph "young" web log post covering this book, covering chapters 127 through 132. It was suggested that more shorter posts were a better choice than fewer longer ones, so there will be posts every six chapters, that is, every other week, for this book. Previous entries were: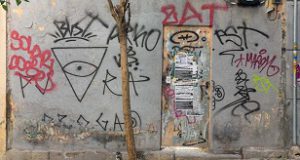 History of the series, including the reason it started, the origins of character names and details, and many of the ideas, are in earlier posts, and won't be repeated here.
I kind of stumbled into most of this because I needed something. They are actually getting close to the truth about the people, but I don't think it will ever be confirmed.
---
I had set myself up for this speech, although I had not rehearsed it. Even the opening was spur of the moment. I have not even decided whether he loses anyone when he continues.
I asked Kyler his thoughts, and he said roll a charisma check and use relative success. Since I specifically don't use dice to guide the stories in the books, I'm going to have to think it through a different way.
---
For at least two days I pondered what I could write for Tomiko, opening the last Hastings chapter and closing it again several times.
I came to these thoughts by imagining the duo walking in the plain hallways and comparing that to walking in our world. It struck me that there wasn't even any artwork. I had been thinking about what I thought about when I used to walk, as home from school and such or hiking with scouts, and I'm afraid I was very internalized. However, it struck me that other people on walks notice the world around them (I had been watching the BBC's Springwatch program, hosted by such people) and that Tommy had nothing to notice. The chapter developed from there.
I feel like the chapters are too intellectual, because I'm struggling to get Beam to the surface and it's a long trek which has to be broken up with stories of Tommy and Lauren, who are similarly on a long trek trying to get to him. I'm pushing to get to the end and start the read-through edit–this past weekend I published the last installment of Versers Versus Versers and started posting the support materials, so I'm going to be done soon and needing the next book.
---
I was going to take thirty from Beam's crew, but got confused about how many were in which groups and which group belonged to Tennan Tamis. I wound up taking twenty five, mostly from his group, then upped it to thirty; I had never established which group lost the people killed in the accident.
Having Beam climb two levels was a push I knew I could do based on his mood–he's a bit angry about people turning away from him, even before he knows how many he lost. The third level was an extra I added because I figured I had a chance to push the story forward a bit faster.
I hate bean soup, but the guy on whom Beam is based loves it and frequently when he visits us he makes a big pot of it and leaves it in our refrigerator until it goes bad and I throw it away–but then, I don't know whether anyone else likes it because frankly I'm generally the only one who really eats the leftovers.
Again I had to adjust the numbers because I had gotten it in my head that there were about a hundred fifty when it was only just over a hundred. I had to cut down several of the numbers to make it work.
---
The double T image was the first graffiti idea I had; the sun comes from memories of native American symbols, and the spiral was because I needed at least three that were recognizable.
I had set up the paint delivery in the previous chapter but hadn't mentioned it to Lauren, so this was all surprise to her. Tommy is experimenting and will probably improve at graffiti over time.
---
I had been complaining to myself that at one level a day it was going to take a long time to get Beam out of the caves. Each level took at least one chapter, and complications usually caused them to take longer but were needed to keep the story interesting.
I was seriously thinking about packing four levels into this chapter by covering two days, but as I was writing I had two significant events enter my head both of which would probably stretch the chapter–one a problem with two trucks going opposite directions, the other a confrontation with another tribe, probably inhabiting one of the apartments.
---
This has been the twenty-second behind the writings look at Re Verse All (and the one hundredth look behind the writings of the Multiverser novel series). If there is interest and continued support from readers we will endeavor to continue with another novel and more behind the writings posts for it.