This is mark Joseph "young" blog entry #265, on the subject of Versers in Motion.
With permission of Valdron Inc I have now completed publishing my first three novels, Verse Three, Chapter One: The First Multiverser Novel, Old Verses New, and For Better or Verse, in serialized form on the web (those links will take you to the table of contents for each book). Along with each book there was also a series of web log posts looking at the writing process, the decisions and choices that delivered the final product; those posts are indexed with the chapters in the tables of contents pages. Now as I am posting the fourth, Spy Verses, I am again offering a set of "behind the writings" insights. This "behind the writings" look may contain spoilers because it sometimes talks about what I was planning to do later in the book–although it sometimes raises ideas that were never pursued. You might want to read the referenced chapters before reading this look at them. Links below (the section headings) will take you to the specific individual chapters being discussed, and there are (or will soon be) links on those pages to bring you back hopefully to the same point here.
There is also a section of the site, Multiverser Novel Support Pages, in which I have begun to place materials related to the novels beginning with character papers for the major characters, giving them at different stages as they move through the books.
This is the sixth mark Joseph "young" web log post covering this book, covering chapters 106 through 126. These were the previous mark Joseph "young" web log posts covering this book:
History of the series, including the reason it started, the origins of character names and details, and many of the ideas, are in those earlier posts, and won't be repeated here.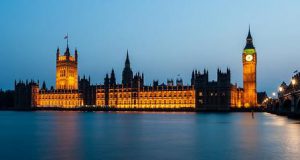 I needed to do something with Slade, so I brought him to a white camp. The idea of having him suggest he thought he had returned to Vargas' camp developed as I wrote, but I still don't know where this section will take me.
---
I had not intended a confrontation between Derek and Williams, but it seemed that my timeframe was going to require it, so I thought I should make it dramatic. I expect Williams to order Derek arrested, but Derek will act preemptively.
---
Kondor now has Zeke with him, which I had not previously envisioned. I'm setting up the terms of their relationship and the character of the new associate as I go.
---
I was still to some degree struggling with the Slade story, and now I had committed myself to a quick end with Kondor so I had to start thinking seriously about how to get them into that last world without a repeat of the random death bit. I didn't yet have it.
I stumbled into the new moral issue mostly from looking for some interesting dialogue, but once I saw it I spent a couple days trying to get it right.
---
I had worked out most of this while writing the intervening chapters, trying to figure out what would most likely happen. I knew when I finished the previous Brown chapter that his "pre-emptive" action would have to be telling the security officers to arrest Williams before Williams said to arrest him, and that was the timing issue.
Somewhere in my mind I realized that this would disrupt the room, as everyone was distracted by the unfolding drama at the security window, but I decided that this was something Derek would ignore and thus could be omitted from the narrative at this point.
---
I didn't need Zeke to accept the situation fully, but simply to accept that for the moment he did not have a better explanation, and that the present task was to survive.
I don't know whether Kondor has the equipment for a solar water collector. He has a camp shovel, but he needs a plastic sheet and a pot. I have been working on character sheets for my characters, so I'll have to go through his equipment list. The usual plastic sheet is a ground cloth, but he has a tent with a floor so he might not have one. On the other hand, he might have a space blanket, which would also work. He cooks, so he must have some kind of pots or pans, but they won't be very large. I'll also have to consider what Zeke has in his gear, which at the moment is a roughly two hundred pound duffel of everything he takes when he moves to a new post.
---
I needed to find a way to knock Slade out of the universe without giving the reader the feeling I was repeating myself. It had not yet come to me, but then, I also had to move Derek forward to a place where he could be killed, and it wasn't going to be on this mission. The plan on the desert world is to bring them to a medieval Arabian city (somewhat sketched in my mind), to have Slade and Shella join Kondor and Zeke en route, and have Derek arrive just as they are approaching the walls. So I had at least a little time for Slade while I finished with Derek and figured out how he verses, but I needed to be thinking in that direction.
I had a lot of problems with the Slade Manor idea, not the least of which was that he had a small chest of treasure and would have to expend quite a bit of it to buy the kind of mansion he wanted, even close to enemy territory, and my time to tell this story was getting shorter so I was going to have to pull him out. So he would have parted with a lot of treasure and gotten very little in return for it, and I couldn't justify doing that to him.
This dialogue was written over several days, as I couldn't figure out where Slade was going. I had thought of the part about how in the midst of a war they rarely were in any danger of being killed, but before I wrote it I played a game of solitaire and thought of the card relationship part, so I inserted that first and then turned to the surviving a war part.
---
I put a lot of thought into whether Colonel Simpkins was part of the plot, but two things deterred me. One was that it seemed unlikely that he would be included; the other was that it would mean Derek was going to die too soon, unless I could stretch this significantly. I still am wondering whether someone should come tell him he is free to go, and then shoot him as "killed while trying to escape", but again it will be too soon for him to arrive in the next world.
I started wondering while writing this whether to create a world for one of the characters based on the Clue® game, but then was faced with trademark issues, and wondering whether I could get around them with name changes. I would replace one of them (either Green or White, depending on for which I could find a better replacement) with Grey, possibly replace Colonel Mustard with Captain Musgrave, maybe use Miss Lavender and Miss Rose, Professor Plumb, and the deceased host might be Mr. Soma or some other foreign name.
---
At this point I need Kondor to survive in the desert credibly; I need the reader to feel that he is doing things that are not merely striking in a random direction in the hope of finding civilization.
The use of a stick to determine which way is east by the shadow created by the path of the sun, and the solar water collector, probably both came out of a 1960s edition of the Boy Scout Fieldbook (not to be confused with the Handbook); I have never used either nor heard of anyone who did, but then, they are techniques for survival situations. The shadow to determine latitude was my own thought, although I recognize that it is mostly about the curvature of the surface of the planet and significantly affected by the seasonal shift of the tilt.
---
It was at this point that I figured out how to get Slade out of the present world, and to give myself a few chapters to accomplish it so Kondor could do a bit more of his desert survival and I could start maneuvering Derek to a departure point (which I had not yet solved).
---
I had originally thought this would be two chapters, one which ended with Derek suspicious that the release might be a set-up and the other in which the Colonel came to him. However, the first would have been too short, and once it ran the second part made no sense unless the first was a set-up. It's a few chapters too soon to take Derek out of this world, and I have not yet determined how I'm going to do it.
I also toyed with the idea of Derek being thanked by the Ambassador, but I realized that the situation is entirely too awkward in too many ways, and I didn't see a way to make it work.
---
I lost part of this chapter. I had started writing it during a storm, so I did a quick save at one point, and then I wrote more. I had other things I should have been doing, and my time was slipping past, so I decided I would leave it and return–but when I closed the document I accidentally hit the "no" when it asked to save it, and didn't have time to go back and try to remember what I had written. I'm still not sure whether I had anything good that I lost.
One of the actresses who played a companion on Dr. Who once commented that there were only so many ways you could say, "What is it, Doctor?" but that this was the essence of your part: companions exist so the Doctor can explain to someone what is happening so the audience knows. We don't have that problem with books, because at least for the primary characters internal perspective permits us to convey what the character is thinking and feeling, but as I started to integrate Zeke into Kondor's life I started to feel like his role was becoming something like a Whovian companion.
I added the line about electrolytes and water soluble vitamins maybe an hour after I wrote that paragraph, when I returned to work on it more. It seemed to me that it made him sound more like the doctor he is.
The cheese and crackers might owe something to Gumper's Four-man Meal Packs®. One of the lunches contains Velveeta® with some kind of cracker, although I'm only guessing that it's saltines. I remember that another contained Spam®, all of them contained a powdered spread that became something like jelly when mixed with water, and there was some kind of cracker which in at least one collection was Melba Toast®. They had the virtue that in their sealed plastic bags they kept well over long trips even if the canoe swamped.
---
I talked this through with Evan, because I knew exactly what was going to happen but not how to convey the story to the reader.
I had arranged for Slade to flash his chest of wealth at the mess tent, and figured more than one soldier would have seen it. One, or maybe two, would believe that that was enough wealth to set them up for life, and then some–but they would not be so foolish as to suppose they could take Slade alone. Thus they have the problem of deciding how many people they should trust to help them–more people increases the chance of success but decreases the size of the share. Then they have to follow Slade and Shella out of the camp and ambush them.
The problem is that my perspective rules forbid me from giving the reader anything not known to the viewpoint character–in this case, Slade. If it went to plan, five or six men would get around Slade and shoot him with flintlock rifles. They would not expect trouble from Shella–she's a woman, after all. If they kill him by surprise, he is out of there–but the reader never knows what happened, and I'm trying to avoid the impression that it was a random death in war, so I have to let the reader know what is happening somehow. That means a confrontation, so someone will explain something.
Obviously the ambushers are not going to initiate a confrontation; their plan depends on surprise. That means Slade has to confront them. However, six ordinary soldiers armed with flintlock rifles–Slade and Shella have defeated considerably more potent enemies, and indeed Slade has taken out worse than that himself, even before he faced the snake (trained armored prison guards with kinetic blasters). Once he knows they are there, it is difficult to make his death credible, particularly if he has Shella assisting.
I kept wanting to have Slade throw the dagger, but knew that that would leave him a weapon short, so I saved it for a moment when in doing so he would be able to take the weapon from the person he killed. I think the fight works, as Slade gets weakened a bit at a time and ultimately kills or injures all five of his attackers before falling.
---
Getting Derek back to London would be quick and easy, and there would be a brief debriefing which I didn't have to cover. Then to get the timing right I was going to have to launch him on another mission quickly, which meant finding something different, and then kill him in the early stages. What that is I don't yet know. The Why Spy game scenario recommends that referees take popular spy movies, begin with the set-up, and bring the character into it at a likely starting point. The problem for me is coming up with a scenario that won't be obviously plagiarized. On the other hand, if I can find one that is dangerous enough up front I can finish it before it has moved far enough to be recognized.
---
I again marked the arrival of Bob Slade in the story of another verser, partly because I didn't want Kondor to be surprised at his arrival but at the same time I didn't want any confusion over why he wasn't moving to meet whoever it was.
---
I spent a few days trying to devise a new mission for Derek. My parameters were problematic. I wanted it to be something that made sense for him, but had a good chance of getting him killed. The idea that Samantha would vanish looking for Dorin was not as obvious to me as it seems in the text.
I then balked at the American name. When I give passports to player characters in this scenario, we always establish the names on them up front so that we have them, but when I did it in the book it was not at the time important. I had tossed around a number of names in my head–John Smith, Jim Bond, Pete something–and then thought of making him John Quincy Adams, after the fourth President of the United States. I dropped the unusual Quincy (although for a moment I considered making it Quentin to preserve the middle initial) in favor of the more common David, partly so I could make the joke about how it didn't sound like an American name to C, who of course would think it sounded like a common British name.
I also wanted to send him in as not who he was but as someone else, and that would only work if I connected him to a different embassy. The American embassy had advantages that he would have no trouble with the accent and I could involve the Reptile House, both because they would know him on sight (helping confirm his identity) and because they're a good team that I rarely have used so maybe I could put them into action.
---
I had long been thinking about the fact that if the soldiers killed Slade his treasure would go with him, and realized that he would find that quite funny.
I realized that the flintlock rifle would go with Slade; it was in my head several times. This seems more like a piece of junk that encumbers him, but I'm not yet sure that Shella won't find a use for it.
---
This was an obviously great idea from the perspective that it made sense for it to happen and for Derek to be sent into it. The down side was that that was pretty much all I had–Ambassador's daughter left to look for her lost boyfriend who was really a spy, and did not return. Further, I have to move it forward quickly enough to get Derek to a dangerous spot soon, but I'm not sure how.
I do have the advantage that with so many independent teams working on it at once, Derek could easily get a call that says she's been found and then respond with the team to the location, cutting out a lot of the bothersome searching part.
---
At this point I have Slade and Kondor in the same world, and although they don't know it the reader undoubtedly does. That lets me return to the system by which I alternate Derek against both of them, moving his story forward more quickly than theirs.
The oscillating movement is something I worked out by thinking it through while writing it.
I also needed to make it seem as if it took Slade and Shella a while to reach Kondor, so this is sort of a waiting chapter to create that sense of waiting.
---
I had forgotten when I wrote this that it was supposed to be lunch. At first I thought no, it's just a meeting, and the statement that he was having lunch with the Ambassador was the cover for the meeting. Then I decided that the cover worked better if food was actually served, and Derek had just flown in from London (several hours, if memory serves) and would be hungry and thirsty. Coming up with American food was easy.
Most of Derek's ideas come from television shows I've watched, but I tried to sort them into the obvious ones and the less obvious ones.
It quite honestly had taken me so long to write this that I did not recall what kinds of "bugs" Derek had planted on Samantha, but I needed for there to be a way to get an image of Dorin so I decided I would make sure on the rewrite there was a camera and a GPS tracker in addition to an audio bug.
---
I knew that Shella was going to use magic to provide food and shelter. The connection to having learned the spells from Bethany was fairly obvious once I thought about it.
The discussion of appropriate courtesy was something I stumbled into.
---
This has been the sixth behind the writings look at Spy Verses. If there is interest and continued support from readers we will continue to publish this novel and the behind the writings posts, and prepare the fifth novel to follow it.