This is mark Joseph "young" blog entry #122, on the subject of Character Partings.
With permission of Valdron Inc I am publishing my second novel, Old Verses New, in serialized form on the web (that link will take you to the table of contents). If you missed the first one, you can find the table of contents for it at Verse Three, Chapter One: The First Multiverser Novel. There was also a series of web log posts looking at the writing process, the decisions and choices that delivered the final product; the last of those for the first novel is #71: Footnotes on Verse Three, Chapter One, which indexes all the others and catches a lot of material from an earlier collection of behind-the-writings reflections that had been misplaced for a decade. Now as the second is being posted I am again offering a set of "behind the writings" insights. This "behind the writings" look definitely contains spoilers, and perhaps in a more serious way than those for the previous novel, because it sometimes talks about what I was planning to do later in the book or how this book connects to events yet to come in the third (For Better or Verse)–although it sometimes raises ideas that were never pursued. You might want to read the referenced chapters before reading this look at them, or even put off reading these insights until the book has finished. Links below (the section headings) will take you to the specific individual chapters being discussed, and there are (or will soon be) links on those pages to bring you back hopefully to the same point here.
There is now also a new section of the site, Multiverser Novel Support Pages, in which I have begun to place materials related to the novels beginning with character papers for the major characters, hopefully giving them at different stages as they move through the books.
These were the previous mark Joseph "young" web log posts covering this book:
This picks up from there, and I expect to continue with additional posts after every ninth chapter in the series.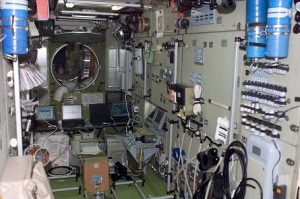 History of the series, including the reason it started, the origins of character names and details, and many of the ideas, are in those earlier posts, and won't be repeated here.
---
The introduction of Sagrimore's ghost was a sudden inspiration; I'd not given it any thought. I needed something to happen here that was not just another vampire fight, and the introduction of a ghost made some sense. Making it the departed spirit of her perhaps best Camelot friend gave it poignancy, and she was able to deliver one of her life lessons here.
---
I needed to get past the part where Derek gets integrated into this society, somehow, and at present they were going to treat him as a lost child and a vandal, which wasn't going to work. So I had him go on the offensive here.
Derek notes that being confined to a psychiatric care facility is not functionally different from being confined in a prison. That's definitely true, from the client perspective.
My limited cybernetic abilities are probably evident to someone who is more literate in the field, but I think I did credibly well in describing Derek's means of hacking into their computer system and reading his own police report files.
---
The gag about the dance steps proving that he was not in his own universe is funny to me; I don't know how anyone else reacted.
I remember in college recognizing the difference between attending school for the knowledge versus attending it for the credentials. I was there for the former. It has adversely impacted my life in some ways—I might have done better with better credentials—but I think that the knowledge is the more important. Joe had something of the same feeling, particularly as he knew that jumping from universe to universe would make certificates a bit less than completely useful; at the same time, the feeling of recognition for what he has contributed is significant.
---
It was my wife whose direction sense amounted to knowing how to get everywhere from her childhood home. After college we moved to a house several towns away, and for much of the next year whenever we needed to go anywhere she knew and I didn't, we went to her home town first and then went from there.
It seemed inevitable that at some point Lauren and Bethany would be overwhelmed by their opponents; it would not have been interesting if they always won easily. Four vampires would be a challenge they would have trouble meeting.
The idea of bringing Bethany's mother in as a vampire was quite abrupt here. It was clear that Lauren probably could beat four vampires with Bethany's help, so there had to be a way to take Bethany out of the picture without serious injury. Seeing one of your loved ones as a vampire would be a shock for anyone—and as the story explores next, it has another layer of ramifications in the question of how you fight someone who was once your mother.
I often wonder what parts of a story the author anticipated. This thread just happened. I brought Bethany's mother in as a vampire not knowing how I would handle it or what it would mean, only knowing that it would compromise Bethany's ability to fight and I would have to find a solution for it (and I did not yet know the solution, I think). I also did not anticipate that it would prefigure Lauren's own confrontation with someone from her past in For Better or Verse, but it made good sense and gave me a lot of good story tensions.
---
I always envision Mary Parker as a forty-something black female social worker, very sure of herself, a bit bossy, and very patronizing. That's typecasting, but it plays that way.
I love the line about the smile.
Derek counters the patronizing by insisting on addressing her formally.
---
Joe's reflection that having the piece of paper legitimizes his claimed title reveals that he always felt it something of a pretense. He never before earned a doctorate; now he has.
For us, the idea that space travel would be a dull routine is difficult to imagine. One of the reasons Star Trek does well is that it maintains the feeling that this is always new and different. It probably isn't, and the seasoned space traveler probably feels about as much excitement as most seasoned professionals.
Not believing in divine guidance, Joe oversimplifies it.
Interestingly, Dr. Breyer in essence teaches Joe that the lack of information about his identity can easily be covered by the idea that he works in top secret projects. He will use that again in the fourth book.
---
Almost everything in this chapter surprised me. I needed something to make the fight tougher, so I abruptly created the idea that Bethany's mother was one of the vampires. I needed to save my characters so I abruptly thought to bring a rescuer, and then thought it should be Morgana.
I also brought in the idea that Bethany had to recognize that the vampire was not her mother. Presumably Morgana could have killed the vampire, but then Bethany would have watched her mother die without reconciling to the fact that it was not her mother.
I took it that Morgana was changed by the passage of centuries; I deal more with that in Lauren's next chapter.
One thing I thought was probably happening in the minds of the readers is the expectation that the characters are going to converge on the same world soon. Lauren's near death probably plays with that expectation. I had not actually decided when or how she would leave. I wanted her to find Merlin but not free him (she couldn't free him, but she had to show Bethany where he was).
---
I have a very clear image of Raeph in my mind, and not a clue where I got him. He's like one of those composite characters I have in dreams.
The name probably comes from the composer, Raeph Vaughn Williams. The British probably spell that "Ralph", but I didn't want it pronounced that way.
The observation that more recent systems are always reverse compatible with earlier ones held true for most of my life. Most computers still have a floppy disk drive somewhere, and old standard connectors for a lot of peripherals remain on new computers. It's not always so on every system, but they take a very long time to disappear entirely.
In creating Raeph through Derek's eyes, I was discovering how he perceived Lauren; it was revealing to me to see Lauren "pirated for parts" as it were in the creation of another character.
---
I had to give some thought to what kind of medical classes Kondor could take that would teach him something he could apply in other universes. After all, he would not have access to anything he couldn't take with him.
The difference between designing a technological device and building one is built into the game rules. Neither skill necessarily includes the other.
An electrical transformer converts alternating current of one voltage to another voltage. (The current changes in the opposite direction, so the input and output power, that is, wattage, are the same.) In essence, the alternating current in the primary, input, side creates a constantly changing magnetic field, which overlaps the wires in the secondary, output, side creating an electrical current. The ratio of the windings in each side determines the output voltage. Because what we have is in essence a large block of packed metals constantly subjecting itself to changing magnetic fields, the entire object vibrates to some degree, and the greater the power the greater the vibration (an undesirable effect, as it is in itself a loss of power). As a result you can often hear the hum, usually at 60hz (55hz in much of Europe), somewhere in the lowest octaves of a piano.
Superconductors are in their infancy, but in general the use of supercooling systems reduces line losses. Electrical resistance creates heat, and heat increases electrical resistance, so by cooling heavy cables with systems such as liquid nitrogen we reduce the amount of power that is lost to heat (and prevent conductors from melting).
I was finished with everything I really had for Joe in the Vorgo world. The medical certificates were gravy, and I could have kept him there doing that sort of thing a bit longer, but I wanted to get him to the gather and I had no reason to keep him here. Having what he would have recognized as a foolish attempt to build a huge kinetic blaster provided a good way to do it.
I was before this point aware that the second novel was growing to be longer than the first. This chapter was particularly significant in that, because this is the last numbered chapter for the first book, but there is still quite a bit to tell in this one.
---
I hope these "behind the writings" posts continue to be of interest, and perhaps some value, to those of you who have been reading the novel. If there is any positive feedback, they will continue.
[contact-form subject='[mark Joseph %26quot;young%26quot;'][contact-field label='Name' type='name' required='1'/][contact-field label='Email' type='email' required='1'/][contact-field label='Website' type='url'/][contact-field label='Comment: Note that this form will contact the author by e-mail; to post comments to the article, see below.' type='textarea' required='1'/][/contact-form]