This is mark Joseph "young" blog entry #77, on the subject of Radio Activity.
A very long time ago when The Doors were popular, someone said to me that if the only Doors songs I knew were their hits, I did not know what they sounded like. I thought at the time that that was ridiculous. After all, wouldn't a band's hits be their best songs, and wouldn't their best songs be those that were most typical of their sound? But then, despite the fact that I already anticipated being a famous rock musician (right, me and thirty million other kids) I was only in middle school and had never heard anything by The Doors that didn't play on pop radio.
I began to understand years later, when I was a disc jockey (and eventually program director) of a radio station and got to listen to all the albums that had any chance of getting airplay in our format–which was a broadly defined and eclectic contemporary Christian music sound, when Amy Grant was probably the biggest name, The Imperials were still popular, Glad debuted as a rock band, and Resurrection Band and Servant were cutting edge.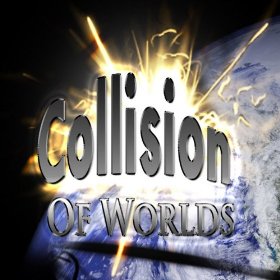 I probably should have realized it when Petra released Washes Whiter Than. It was a wonderful Christian rock album, but it had one song on it that was atypical, acoustic guitar picking with multiple vocals in a gentle neo-folk style, called Why Should the Father Bother? It was the kind of song any Christian radio station could play, even if they were committed to Doug Oldham and The Gaithers or The Speers–and apparently quite a few did, because it shot up the Christian contemporary and MOR (that's "middle of the road" and is regarded a genre in the radio business) charts. It was a good song; it was not like other songs on the album, such as Morning Star. I didn't get it then, though. It wasn't until they released Never Say Die two years later, with songs like Chameleon, Angel of Light, Killing My Old Man–and again one song with acoustic guitar picking and great multiple vocals, The Coloring Song, which jumped to the top of the charts and was heard on radio stations throughout the country.
It was shortly after that that it connected. We rarely played any Resurrection Band, and had to fight for just about every track. DeGarmo and Key had some great stuff, but most of it wouldn't get past our management. We had been one of the leading contemporary Christian radio stations in the country, but the new management did not think that Christians listened to that kind of music and wanted us to shift toward the mellow. (They somehow also thought that anyone who liked Christian music was also in the demographic that would love to have a Big Band show in the evenings; that failed dramatically.) What Petra was doing was releasing an album that primarily appealed to its Christian rock fans, but including one song that would get massive airplay on all those more mellow radio stations, alerting their fanbase that there was a new Petra album out there. They did the same thing with the title track of More Power To Ya, which had such great rock songs as Judas Kiss and Rose Colored Stain Glass Windows. Being the eclectic sort of musician that I am, I love those rock songs–but I also love the gentle ones, and recognize that even when we won the battle with our management and got the rock songs back on the air, there were still stations all over the country that could only play the gentle ones, and that's how news of the new release reached the fans.
It also makes more sense to me now as I consider Collision's album, Of Worlds. The two songs which I think are most exemplary of the band's style, Still Small Voice and Heavenly Kingdom, are also the only two on which Jonathan, not I, sings the lead vocal. The one that was always most popular with the fans, Passing Through the Portal, is probably furthest from our norm. The one I was told would probably be the most successful radio hit, Stand Up, isn't even one of mine.
Of course, in the time since The Doors had hits on pop radio, the music industry and the radio industry have both changed several times. Today the very concept of buying an album is becoming a relic of the past–people don't buy albums, they buy the songs they want to hear. The strategy of getting a song from the album on the air by specially crafting it for airplay is losing ground; people don't listen to such radio stations as much anymore, and airplay does not have the importance it once did. The music world is fragmenting, and it is becoming harder to become a world-famous musician simply because it is easier to listen to the music you want to hear and never know anything about the artists who don't play what you like. Finding out about new music from your favorite artists is easier, because you can bookmark their web sites; finding out about new artists you might like is more difficult, but you can still join Facebook groups that share your interests, listen to podcasts, and otherwise keep track of very narrow preferences. I don't know that I understand the music world anymore; I only understand music.
I'm not quite sure how that helps me now–but maybe it does. There have been a few times when I have received notes from people who found me because of my time travel movies materials (probably the part of the regular site that gets the heaviest traffic) who then were pleased to discover my gaming or Bible materials; the same can probably be said for those sections, that people who find one part of the site sometimes then discover other parts, and become, if we can use the word, "fans" of my writing more broadly. Quite a few people are enjoying the serialization of the novels, whatever their original interests in me might have been. This, then, has the potential to grow the base; if readers link articles on one subject or another on their social media sites, their friends and contacts discover what I'm writing, and some of them discover more than just that article. In the long term, it might mean more support through the Patreon campaign. If one web log post gets attention, it inherently promotes other web log posts. If one law and politics article draws interest, readers find their way to more. If something goes viral, it's a shot in the arm for everything–at least a few readers out of thousands will return to see what else is here in the future. All of that is good.
So here's hoping that something can become "internet active".
Thanks for your encouragement and support.
[contact-form subject='[mark Joseph %26quot;young%26quot;'][contact-field label='Name' type='name' required='1'/][contact-field label='Email' type='email' required='1'/][contact-field label='Website' type='url'/][contact-field label='Comment: Note that this form will contact the author by e-mail; to post comments to the article, see below.' type='textarea' required='1'/][/contact-form]