This is mark Joseph "young" blog entry #470, on the subject of Verser Turnings.
With permission of Valdron Inc I have previously completed publishing my first eight Multiverser novels,
in serialized form on the web (those links will take you to the table of contents for each book). Along with each book there was also a series of web log posts looking at the writing process, the decisions and choices that delivered the final product; those posts are indexed with the chapters in the tables of contents pages. Now as I am posting the ninth, Con Verse Lea, I am again offering a set of "behind the writings" insights. This "behind the writings" look may contain spoilers because it sometimes talks about my expectations for the futures of the characters and stories–although it sometimes raises ideas that were never pursued, as being written partially concurrently with the story it sometimes discusses where I thought it was headed. You might want to read the referenced chapters before reading this look at them. Links below (the section headings) will take you to the specific individual chapters being discussed, and there are (or will soon be) links on those pages to bring you back hopefully to the same point here.
This is the fourth post for this novel, covering chapters 52 through 68. Previous behind-the-writings posts for Con Verse Lea include web log posts:
#460: Versers Reorganize, covering chapters 1 through 17;
#463: Characters Unsettled, covering chapters 18 through 34;
#468:  Characters Wander, covering chapters 35 through 51.
There is also a section of the site, Multiverser Novel Support Pages, in which I have begun to place materials related to the novels beginning with character papers for the major characters, giving them at different stages as they move through the books.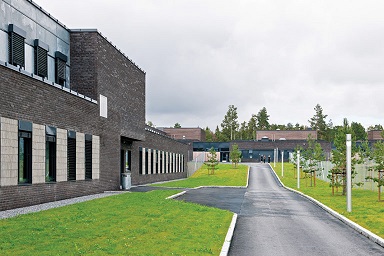 History of the series, including the reason it started, the origins of character names and details, and many of the ideas, are in earlier posts, and won't be repeated here.
Quick links to discussions in this page:
Chapter 52, Takano 73
Chapter 53, Beam 143
Chapter 54, Hastings 246
Chapter 55, Takano 74
Chapter 56, Beam 144
Chapter 57, Takano 75
Chapter 58, Beam 145
Chapter 59, Hastings 247
Chapter 60, Beam 146
Chapter 61, Takano 76
Chapter 62, Beam 147
Chapter 63, Hastings 248
Chapter 64, Beam 148
Chapter 65, Takano 77
Chapter 66, Beam 149
Chapter 67, Hastings 249
Chapter 68, Beam 150
This was marked for a Hastings chapter, and I was at least several days trying to decide how to proceed. The problem was that meticulous coverage of everything Lauren needed to teach them would be dull, but at the same time skimming over it in Lauren's viewpoint would have to be detailed. I then realized that Lauren would also be setting aside prayer time, which I would prefer were covered third-person. So I changed the heading to Tommy.
Most of it was thought of as I finally got around to typing something, again several days after I changed it to Tommy's viewpoint. I'm contemplating how to get a Bible to her, and have been considering a sort of magic technological solution.
---
I had known for a while that I needed this to be a trap, but couldn't decide how it would work. My first thought was some kind of portcullis dropping to block the exit, but it seemed too primitive and ineffective. My second thought was that the enemy would have rigged the first room to explode and collapse, but that would be complicated and possibly beyond what they were able to do. I discussed it with Kyler, who reminded me that when he was in this world, the thing that ultimately took him out of it was an ambush, so I went with that.
I am not certain whether Beam will survive the ambush. It was obvious that Beam has more assets than Kyler had, most notably the early warning system of Bob. The upside of surviving the ambush is that this world still offers numerous opportunities for action, and I'm not at all certain where I might send him next. The downside is if this doesn't kill him I'm not sure what will. But I don't have to make that decision yet.
---
I was pondering what to do with Lauren at this point. However, I had just had Tommy thinking about getting a Bible somehow, and realized that at some point Lauren has to deliver the gospel to these people. It was still a few days on top of the previous few days in which I pondered what to do, but once I started writing the chapter came fairly smoothly.
---
I was going to make this a Beam chapter, but my brain was engaged in the next step for the Hastings/Takano story, and I still had not quite worked through what Beam was going to do, so I went with Tommy. Besides, Tommy's chapter count was significantly lower than the others, and I sort of felt she needed to catch up a bit.
This chapter sort of moved from one thing to another, but it covered a lot of important parts. I know what happens next for Tommy, but I needed a break before that could happen.
---
It struck me that Beam's best strategy would be to take out the leadership, but that he had no way of knowing who or where that was. Then I realized that Turbirb'durpa could hear the thoughts of the leaders, and so know what the leader was thinking—but would that enable him to locate the leader? I decided that yes, he did know whence the thoughts came, and as I started writing I recalled his actions back in his first appearance, where he was aware of the location of those whose thoughts he heard. That enabled Beam to target the leader, because Bob could point him in the right direction.
I always thought that a rocket was the best choice here. I had often considered using rockets, but always saved them, and after I had fired the rocket I looked up Dawn's equipment list to find that there were half a dozen, which meant five left. I wasn't going to use them all here, but it also said several crates of grenades, and I remembered her grenade launcher, so I used that to blow holes in the enemy line.
---
I had already written several chapters at one sitting, but I had this, and Lauren's speech, in mind since I started with Lauren being told it was time. I knew that somehow Tommy was going to manage to get Bibles delivered despite the fact that they couldn't get anything delivered, and this was that. The rest was for continuity.
---
I wasn't sure how this would work, but pieced it together on the fly. Every paragraph was devised as I reached it, from the marching order to the fight to the decision to follow Warren's lead.
---
When I wrote that God had already given her the words, I had this opening in mind. I'm not an evangelist, either, but I tried to piece together enough of a message for her to deliver. I also decided early that the truck would arrive with the Bibles during her speech, and it made sense for that to end her speech, but to do so once she had said everything she needed to say.
The embossed Bible was a last-minute decision. I knew she would get a new Bible at this point, but since they were being distributed to the mass of people I wanted a reason why this one wasn't also given away, and making it different and putting her name on it would do that for me.
---
At this point I was trying to figure out how to wrap up Beam's story here, and Lauren's also, and where to send either of them next. I wasn't coming up with any decent ideas.
The chapter was short, because I actually had not solved the problems it posed.
---
I had been contemplating what direction to take with this chapter, and it struck me that Tommy had just had a prayer answered rather dramatically. It struck me that she had technically worked a miracle, and she might wonder about that.
---
I had decided after I wrote the previous Beam chapter that the best place for Warren was going to be the caves, and that would be an acceptable temporary camp for the others. I also realized that Warren and Ashleigh ought to be dressed in their outlaw garb, and that they did not store these in the same location, and it would be rude for Beam to ask where Warren kept his. So I would have to split the party.
Once I knew that I would be separating Warren from the others, it struck me that Beam should give him one of those unimportant pieces of equipment so he could track him by scriff sense. I wondered what he had, and all I could think of was that he had packed gems in The Dancing Princess; still, I checked his character sheet, and although there were other things such as pencils, I decided the gem was the best choice. That caused me to think that he should also give one to Ashleigh, because even though I wasn't expecting them to be separated, he wouldn't know that with certainty and would decide it a good idea to have a backup plan. I might have been influenced by the fact that I had within the last week posted Brown 208 (In Verse Proportion Chapter 41), in which Derek says, "one thing I've learned is that it's better to have a backup plan than to wish you had one, even if it's not a very good backup plan," which I thought was an excellent quotable statement, even though I don't think I ever mentioned that anywhere.
I had expected this chapter to take me to the caves, and possibly beyond, but the part about the gems filled it sufficiently that I didn't want to overstretch it.
---
I really only had the starting point, that Lauren would be asked questions about the Bible that people were now reading, and that Tommy would kill and cook something. I decided on rabbit because I wanted it not to be fish and I thought deer was a bit too big.
The meal gave me the start into expanding the diet. I've had some survival training, so I know a fair amount about what you can forage in the woods, but Lauren does not have that benefit, so I had to think a lot about what she would know was edible.
---
I had been ignoring Beam's most disabling weakness, and as I began with thoughts of returning to the honeymoon suite I realized that he was going to have to eat, and that meant drink, and that with the need to wash down the rice and his weakness for alcohol, he was going to consume a lot of sake and effectively derail his romantic intentions. But that wasn't going to appear quite so obvious unless I had him awaken in the bed. Once I did that, it struck me that I needed a reason for him to get out of the bed, and there was a somewhat obvious one, but there were also obstacles. And so this chapter took shape. I'm not certain what happens when he returns.
---
I sort of stumbled through this chapter, knowing only that at some point I wanted Lauren to bring back another, smaller, deer, and that she was going to initiate Bible teaching meetings. I didn't even expect the latter to be in this chapter, but as I was writing it arose naturally, so I included it.
---
I decided after I sent Beam to the latrine that when he returned Ashleigh would be awake and awaiting, and much of this was sketched in my mind before I wrote the previous Takano chapter–but I had to pad it a bit, because what I had was too short.
---
I had no idea what I was going to do with this chapter, and slept on it. I came to the idea that Lauren was going to realize she had committed herself to lead church, which she had never done nor felt called to do. It was after I had started writing that I remembered she had taught Bible in the mutant earth world where she met Derek. Then I gave her margins in the Bible to make notes, but realized that although she had paper she didn't actually have a pen–she didn't bring a quill or ink from the fantasy Arabia world. I also checked Tommy equipment, confirming that she didn't have anything of that sort, either. That meant I had to explain Lauren's notes in the margins of the Bible she gave to Tommy, but that was easy enough.
---
I started this chapter with nothing more than the first line and a few vague notions of what had to be done in the short term. I developed as much as I could of the plan from there.
I had to look up Amanda's name, and also what it was that she called Beam, because she had been off stage for so long.
---
This has been the fourth behind-the-writings look at Con Verse Lea. If there is interest and continued support from readers we will endeavor to continue with more behind-the-writings posts and another novel.