This is mark Joseph "young" blog entry #278, on the subject of The 2018 Recap.
A year ago I continued a tradition of recapitulating in the most sketchy of fashions everything I had published over the previous year, in mark Joseph "young" web log post #219: A 2017 Retrospective. I am back to continue that tradition, as briefly as reasonable. Some of that brevity will be achieved by referencing index pages, other collections of links to articles and installments.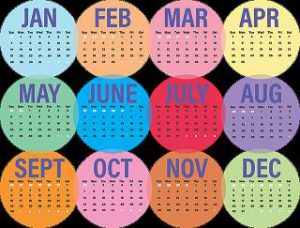 For example, on the second of January, the same day I published that retrospective here, I also posted another chapter in the series of Multiverser novels, at which point we were at the twenty-third chapter of the fourth book, Spy Verses (which contains one hundred forty-seven short chapters). We had just published the first of seven behind-the-writings web log posts looking at the writing process, but all of that is indexed at that link. Also on that same day the Christian Gamers Guild released the second installment of the new series Faith in Play, but all of those articles along with all the articles in the RPG-ology series are listed, briefly described, and linked (along with other excellent articles from other members of the guild) in the just-published Thirteen Months in Review on their site. That saves recapping here two dozen more titles in the realms of Bible/theology and gaming, many of them excellent. It should also be mentioned that six days a week I post to the Chaplain's Bible study list, finishing Revelation probably early next week, and posting "Musings" on Fridays.
Spy Verses wrapped up in October, and was followed by the release of an expansion of Multiverser Novel Support Pages, updated character sheets through the end of that book, and by the end of that month we had begun publishing, several chapters per week, Garden of Versers, which is still going as I write this.
Now would probably be a good time to mention that all of that writing is free to read, supported by reader contributions–that means you–through Patreon or PayPal Me. If you've been following and enjoying any of those series, your encouragement and support through those means goes a long way to keeping them going, along with much else that has been written–and although that may be the bulk of what was written, there is still much else.
Since on January 10th the first of the year's web log posts on law and politics appeared, we'll cover those next.
#220: The Right to Repair presents the new New Jersey law requiring manufacturers of consumer electronics to provide schematics, parts, and tools to owners at reasonable prices, so that those with some knowledge in the field can troubleshoot and repair their own cell phones and other electronics, and none of us need be at the mercy of price-gouging company stores.
#221: Silence on the Lesbian Front addressed the ramifications of a Supreme Court decision not to hear a case against a Mississippi law permitting merchants to decline wedding services to homosexual weddings.
#222: The Range War Explodes: Interstate Water Rights arose at the Supreme Court level when Florida claimed Georgia was using too much of the water that should flow downstream to it.
#225: Give Me Your Poor talks about our immigrant history, the illusion that it was entirely altruistic, and the question of what we do going forward.
#229: A Challenge to Winner-Take-All in the Electoral College looks at a federal lawsuit claiming that the standard electoral college election system violates the one-person-one-vote rule.
#230: No Womb No Say? challenges the notion that men should not have a say in abortion law.
#231: Benefits of Free-Range Parenting discusses the recent idea that parents who do not closely monitor their kids are not being negligent.
#241: Deportation of Dangerous Felons considers the Supreme Court case which decided that the law permitting deportation of immigrants for "aggravated felonies" is too vague.
#247: The Homosexual Wedding Cake Case examines in some detail the decision that protected a baker from legal action against him for refusing service to a homosexual couple, based primarily on the prejudicial language of the lower court decision.
#251: Voter Unregistration Law examined a somewhat complicated case upholding a law that permits removal of non-responsive voters from the registration lists.
#253: Political Messages at Polling Places presented the decision that non-specific political clothing and such cannot be banned from polling places.
#255: On Sveen: Divorcees, Check Your Beneficiaries examined a convoluted probate case in which a law passed subsequent to a divorce dictated how life insurance policy assets should be distributed.
#259: Saying No to Public Employee Union Agency Fees is the case the unions feared, in which they were stripped of their ability to charge non-members fees for representation.
#261: A Small Victory for Pro-Life Advocates hinged on free speech and a California law compelling crisis pregnancy centers to post notices that the state provides free and low-cost abortions.
#270: New Jersey's 2018 Election Ballot was the first of two parts on the election in our state, #271: New Jersey's 2018 Election Results providing the second part.
#274: Close Races and Third Parties arose in part from the fact that one of our congressional districts was undecided for several days, and in part from the fact that Maine has enacted a new experimental system which benefits third parties by having voters rank all candidates in order of preference.
One post that not only bridges the space between religion and politics but explains why the two cannot really be separated should be mentioned, #224: Religious Politics.
My practice of late has been to put my book reviews on Goodreads, and you'll find quite a few there, but for several reasons I included #223: In re: Full Moon Rising, by T. M. Becker as a web log post. I also copied information from a series of Facebook posts about books I recommended into #263: The Ten Book Cover Challenge.
There were a few entries in time travel, mostly posted to the Temporal Anomalies section of the site, including Temporal Anomalies in Synchronicity, which is pretty good once you understand what it really is; Temporal Anomalies in Paradox, which is a remarkably convoluted action-packed time travel story; Temporal Anomalies in O Homen Do Futuro a.k.a. The Man From the Future, a wonderfully clever Brazilian film in which the time traveler has to fix what he tried to fix, interacting with himself in the past; and Temporal Anomalies in Abby Sen, an Indian film that is ultimately pretty dull but not without some interesting ideas.
In the miscellaneous realm, we had #227: Toward Better Subtitles suggesting how to improve the closed captioning on television shows; #228: Applying the Rules of Grammar encourages writers to understand the rules and the reasons for them before breaking them; and #273: Maintaining Fictional Character Records gives some details of my way of keeping character information consistent from book to book.
This year we also began a subseries on the roots of Christian Contemporary and Rock Music, starting with #232: Larry Norman, Visitor in March, and continuing with
Looking at our Bible and Theology posts, the first of the year landed in the end of March, as #233: Does Hell Exist? attempts to explore how the modern conception of hell compares with the Biblical one; #245: Unspoken Prayer Requests finds theological problems with asking people to pray without telling them what to pray; and #267: A Mass Revival Meeting explains what is really necessary to bring about a revival.
There were also a couple of entries related to gaming, including the republication of a lost article as #237: Morality and Consequences: Overlooked Roleplay Essentials–the first article I ever wrote to be published on someone else's web site. There was also a response to some comments made by #239: A Departing Member of the Christian Gamers Guild, and a sort of review of a convention appearance, #249: A 2018 AnimeNEXT Adventure.
A couple previously published pieces appeared in translation in the French edition of Places to Go, People to Be, which you can find indexed under my name there.
So that is a look at what was published online under my name this past year–a couple hundred articles, when you count all the chapters of the books (and more if you count all the Bible study posts). In the future, well, I have a lot more to write about Christian music, I'm only getting started with Garden of Versers and have another novel, Versers Versus Versers, set up and ready to run, several Faith in Play and RPG-ology articles are in the queue (one publishes today), and there's a study of the Gospel According to John ready to post and the Gospel According to Mark being prepared to follow it, plus some preliminary notes on Supreme Court cases, an analysis of a time travel movie that's taking too long to finish, and more.
Again, your support through Patreon or PayPal.me helps make all of it possible. Thank you for your support and encouragement.