This is mark Joseph "young" blog entry #371, on the subject of The Twenty-Twenty Twenty/Twenty.
I believe the correct greeting is Happy New Year, as we enter 2021. That means it is time for us to look back at everything that we published in 2020.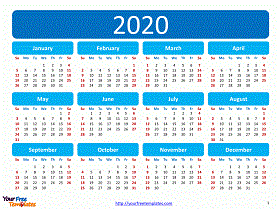 The big deal is the book, in paperback and Kindle format, Why I Believe, a compilation of evidence on the basis of which intelligent people believe in God and in Jesus Christ. I'm told the hardcover version is out, joining the paperback and Kindle versions, but haven't seen it yet.
The year began, appropriately, on January 1st with a look back at the previous year, web log post #325: The 2019 Recap, doing then what we are doing now, providing a quick look at everything from the previous dozen months.
On the first of the year I also published a song, the first of a dozen continuing from the seven of the previous year:
That series continues with another song later today.
On the subject of series, there are several others, including both the Faith in Play and RPG-ology monthly series at the Christian Gamers Guild. These are both indexed, along with other excellent material from other contributing authors, at 2020 at the Christian Gamers Guild Reviewed, posted yesterday. Thanks to the editorial staff of the French edition of Places to Go, People to Be, a large collection of the original Game Ideas Unlimited articles, thought to be lost when Gaming Outpost closed, have been recovered and are now appearing slightly repolished in these series. (Quite a few of them plus other articles have been translated into French for their site.) We also finished posting the rest of the novel Versers Versus Versers, along with updated character sheets in the Multiverser Novel Support Pages, and started on the seventh, Re Verse All, which will continue well into the new year. There were quite a few behind-the-writings web log posts connected to those, but they are indexed in the novel table of contents pages so we won't burden this entry with them.
There was also the continuation of another series, reminiscences on the history of Christian contemporary and rock music from the early 1980s, which picked up with:
I should mention for the time travel fans that there is indeed a book in the works, possibly with a sequel, but it's still in the early stages so that's on the list for the coming year. Meanwhile, temporal anomalies were not ignored, as we had several posts and pages.
Among the miscellaneous posts this year is one about the fact that my work appears under several slightly different names–Mark, Mark J., M. Joseph, M. J., and Mark Joseph–and the story behind that is explained in web log post #331: What's With the Names? A musician asked a question on a Facebook group, which I answered in web log post #352: Why No One Cares About Your Songs.
Giving extra confusion to the year, in February my second grandchild, my first grandson, was born, roughly a decade or so after his half-sister. That was the beginning of a saga that still is not completely resolved, but it was several months before he came home, in time for Halloween.
My book reading slowed drastically, due largely to the fact that my Kindle was smashed and I've been trying to get it repaired, but there are a few book reviews (one of a book on writing) at Goodreads. Also appearing are two republished book reviews, as web log posts #351: In re: Evil Star and #368: In re: Cry of the Icemark, recovered from the lost Gaming Outpost archives.
We were quiet on the political front until June, when events related to Black Lives Matter prompted the writing of web log post #344: Is It O.K. Not to Make a Statement? Some argued that it was not. We later explained the mail-in ballot system adopted by our home state in web log post #360: Voting in 2020 in New Jersey, with a follow-up a couple weeks later in web log post #363: The 2020 Election in New Jersey.
The year ahead looks promising. There should be another song posted today, with Faith in Play and RPG-ology articles already queued for publication later this month and well into the year ahead, chapters of the novel Re Verse All with their accompanying behind-the-writings peeks standing by, more CCM history, some time travel movies awaiting my attention, and–well, we'll have to see what appears. Meanwhile, this is your opportunity to catch anything you missed or re-read anything you forgot.
I would be remiss if I did not thank those who have supported me through Patreon and PayPal.me, and to invite and encourage others to do so. The Patreon web log is the first place where all new pages are announced, and the place to go for glimpses of what is to come, and even as little as a dollar a month helps me immensely and gets you that information delivered several times a week. Thank you.