This is mark Joseph "young" blog entry #409, on the subject of Characters Cooperate.
With permission of Valdron Inc I have previously completed publishing my first six novels, Verse Three, Chapter One: The First Multiverser Novel, Old Verses New, For Better or Verse, Spy Verses, Garden of Versers, and Versers Versus Versers, in serialized form on the web (those links will take you to the table of contents for each book). Along with each book there was also a series of web log posts looking at the writing process, the decisions and choices that delivered the final product; those posts are indexed with the chapters in the tables of contents pages. Now as I am posting the seventh, Re Verse All, I am again offering a set of "behind the writings" insights. This "behind the writings" look may contain spoilers because it sometimes talks about my expectations for the futures of the characters and stories–although it sometimes raises ideas that were never pursued, as being written partially concurrently with the story it sometimes discusses where I thought it was headed. You might want to read the referenced chapters before reading this look at them. Links below (the section headings) will take you to the specific individual chapters being discussed, and there are (or will soon be) links on those pages to bring you back hopefully to the same point here.
There is also a section of the site, Multiverser Novel Support Pages, in which I have begun to place materials related to the novels beginning with character papers for the major characters, giving them at different stages as they move through the books.
This is the twenty-fifth mark Joseph "young" web log post covering this book, covering chapters 145 through 150. It was suggested that more shorter posts were a better choice than fewer longer ones, so there will be posts every six chapters, that is, every other week, for this book. Previous entries were: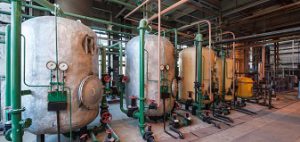 History of the series, including the reason it started, the origins of character names and details, and many of the ideas, are in earlier posts, and won't be repeated here.
I didn't really have much to write on this but to keep the group moving. The book Lauren is reading is of course her Bible.
---
I knew Beam was going to have more confrontations, but that these would not be terribly interesting story-wise if they were always from his perspective. The notion that some other tribe was occupying the buffet made for a good conflict which Lauren could both observe and resolve without being at the front of things.
---
I knew that the space would become more crowded as they approached the surface, and decided that level six was a good spot for the real complications to begin. The maintenance control room seemed a logical spot, as it would be spacious enough.
---
I needed Tommy to practice, and Beam to recognize that she was not secretly a powerful ninja, and also to recognize some other things about them.
Having Beam discuss the problems ahead with Bron seemed the best option.
---
Since Tommy would be needed to lead the people back to the ramp, I figured I could put Bron in back and have some exchange of information between him and Lauren. I also set myself up for her to teach him some magic, but of course we have that issue that the god of this world honors magic but tries to push people toward technology, so magic is wonky.
---
I was filling Kyler in on some of what was happening in the story, and he commented that based on the personality of the person on whom the character was based he was pretty sure that Beam would have been flirting with Tommy. That's a problem for me, because I have no talent for flirting with younger girls, but apparently he does, so I was going to have to figure out how to work in that he was flirting somewhat effectively without pretending I know how to do that by writing it. I'm still not sure how that's going to work, but it starts with Tommy wondering about it.
I wrote part of it, then decided I was out of my depth, printed it for Kyler who was perhaps equally stymied, and then sent a message to friend Cassandra, who had helped with the question of how to get Tommy involved with her peers in the suburban world.
Ultimately I used a lateral break to get out of the flirting question; the discussion of physical training was really there as an escape. I was still waiting to hear from my friend. I had not heard from her before I finished the book.
---
This has been the twenty-fifth behind the writings look at Re Verse All. If there is interest and continued support from readers we will endeavor to continue with another novel and more behind the writings posts for it.