This is mark Joseph "young" blog entry #401, on the subject of Characters Hiking.
With permission of Valdron Inc I have previously completed publishing my first six novels, Verse Three, Chapter One: The First Multiverser Novel, Old Verses New, For Better or Verse, Spy Verses, Garden of Versers, and Versers Versus Versers, in serialized form on the web (those links will take you to the table of contents for each book). Along with each book there was also a series of web log posts looking at the writing process, the decisions and choices that delivered the final product; those posts are indexed with the chapters in the tables of contents pages. Now as I am posting the seventh, Re Verse All, I am again offering a set of "behind the writings" insights. This "behind the writings" look may contain spoilers because it sometimes talks about my expectations for the futures of the characters and stories–although it sometimes raises ideas that were never pursued, as being written partially concurrently with the story it sometimes discusses where I thought it was headed. You might want to read the referenced chapters before reading this look at them. Links below (the section headings) will take you to the specific individual chapters being discussed, and there are (or will soon be) links on those pages to bring you back hopefully to the same point here.
There is also a section of the site, Multiverser Novel Support Pages, in which I have begun to place materials related to the novels beginning with character papers for the major characters, giving them at different stages as they move through the books.
This is the twenty-first mark Joseph "young" web log post covering this book, covering chapters 121 through 126. It was suggested that more shorter posts were a better choice than fewer longer ones, so there will be posts every six chapters, that is, every other week, for this book. Previous entries were: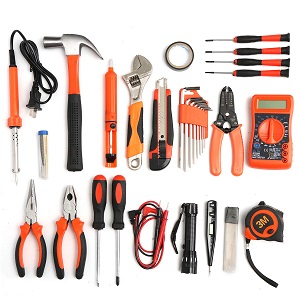 History of the series, including the reason it started, the origins of character names and details, and many of the ideas, are in earlier posts, and won't be repeated here.
I had Lauren order breakfast to demonstrate that she had learned how to use the computer to obtain food.
This was another nothing happens leg of the journey, but I decided to delve a bit into the background for the world by having Tommy ponder the design of the machine and why the world was as it was.
---
Bron's decision to get the power tools was something of an abrupt choice. I figured he knew how to use them from the bunker, and he knew they were more efficient than what they were using, and it made sense for him to add them to his cart.
I had envisioned the destructive wake of the mining machine previously, and wanted to continue the evidence that the computer was malfunctioning, so having it destroy the restaurants and head somewhere else made sense.
---
I was on some level filling space as I turned to Lauren musing about guidance and whether she was right in seeking the other verser and dragging Tommy along with her. I don't think it was wasted, though, as her musings on guidance are of some value.
---
The double reason to have the construction crew stand by the bridge was obvious, but actually I thought of the second reason first: they would have to be there in case the bridge broke, so they could repair it. It would be better, though, for that not to be the first reason, and the idea that they should be honored for their work was an easy idea to set first.
I knew these chapters were all short, but it was difficult to make them longer. The story was being told in pieces.
---
I knew it was a training day, and I knew they would be stopping in an apartment block, so I had to wrap my head around what they would have that Lauren could use as training equipment. I remembered that in my own game Raiden had me walk on the backs of benches; I didn't remember whether I had included that in Lauren's training, but it seemed likely and anyway a reasonably obvious option. The mattresses were not as obvious, because I wasn't sure whether I had previously said they could or could not be removed, but I wanted Tommy to have a soft surface for rolling and falling, so I decided to go with that. I still have to do a read-through edit, so maybe I'll notice if I didn't make them removable, and I'll try to reconcile it then.
I had actually thought of pot roast for the last Beam chapter, but didn't go for it, and then this time I decided that it would work for Tommy and Lauren. I did not decide whether it was pork or beef, but instead ignored the question.
---
The potential mutiny of the people struck me, given that they had climbed eight levels and nothing was different. I've set myself up for a Beam speech, which I'm going to have to figure out in his next chapter, but I'm not too worried about it. I am worried about how I'm going to decide whether he loses people, and who he loses.
---
This has been the twenty-first behind the writings look at Re Verse All. If there is interest and continued support from readers we will endeavor to continue with another novel and more behind the writings posts for it.