This is mark Joseph "young" blog entry #458, on the subject of The Song "All I Need".
I had a dream.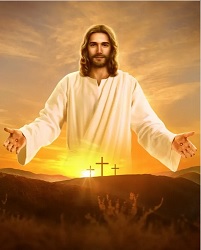 In my dream, I was sitting in our apartment in Massachusetts with an acoustic guitar, and I started fingerpicking on an A chord and singing a song. It was not a song I'd ever heard, but in the dream I knew the song, all the words, all the chords, the fingerpicking.
Then as I reached the end of the first verse, suddenly I was sitting across from me with another guitar, and as the first me continued playing the fingerpicking chords and singing the second verse, the second me started playing a frilly lead over it.
This continued through the bridge and into a third verse.
Then I awoke, and wrote it all down. This vocals-over-midi-instruments recording is essentially the song as I dreamed it.
I don't know whether I have ever performed it, because I feel like the second guitar is a necessity and I can't play both at once, but it's a good song. Paul McCartney wrote one of his songs in a dream once; I can only hope that mine is as good as his.
All I Need.
So here are the lyrics.
I lived a life of lonely misery,
Thinking that things were fine.
That's when a door sprang open unto me:
Joy could be truly mine.
Jesus had come and died to set me free,
If I would leave my life behind.
He healed my eyes, and now they truly see–
Eyes which were once so blind.

Give me this life, so I can truly know
What life is meant to be.
Give me this joy, and then just let me go
Living so selfishly.
Surely I heard Him gently saying, no,
You've got to give your life to me.
Die to yourself, and then you'll start to grow
Slowly and painfully.

Growing daily in His word,
Serving Jesus as my Lord,
Doing all the things I've heard,
Loving–Jesus is adored.

Now I have found that Jesus knows the way
To make my life complete,
And I am growing, changing ev'ry day
He makes my life so sweet.
Jesus, I'll try to do the things you say,
As on your word I daily feed.
He came and took my misery away;
Jesus is all I need.
*****
Previous web log song posts:
#301: The Song "Holocaust" | #307: The Song "Time Bomb" | #311: The Song "Passing Through the Portal" | #314: The Song "Walkin' In the Woods" | #317: The Song "That's When I'll Believe" | #320: The Song "Free" | #322: The Song "Voices" | #326: The Song "Mountain, Mountain" | #328: The Song "Still Small Voice" | #334: The Song "Convinced" | #337: The Song "Selfish Love" | #340: The Song "A Man Like Paul" | #341: The Song "Joined Together" | #346: The Song "If We Don't Tell Them" | #349: The Song "I Can't Resist You're Love" | #353: The Song "I Use to Think" | #356: The Song "God Said It Is Good" | #362: The Song "My Life to You" | #366: The Song "Sometimes" | #372: The Song "Heavenly Kingdom" | #378: The Song "A Song of Joy" | #382: The Song "Not Going to Notice" | #387: The Song "Our God Is Good" | #393: The Song "Why" | #399: The Song "Look Around You" | #404: The Song "Love's the Only Command" | #408: The Song "Given You My Name" | #412: The Song "When I Think" | #414: The Song "You Should Have Thanked Me" | #428: The Song "To the Victor" | #433: The Song "From Job" | #436: The Song "Trust Him Again" | #438: The Song "Even You" | #441: The Song "Fork in the Road" | #442: The Song "Call to Worship" | #445: The Song "How Many Times" | #447: The Song "When I Was Lonely" | #450: The Song "Rainy Days" | #453: The Song "Never Alone" | #455: The Song "King of Glory" | #457: The Song "Greater Love"
Next Song: John Three