This is mark Joseph "young" blog entry #391, on the subject of Pat Terry.
When I was compiling this list, I remembered Pat Terry–well, sort of. I remembered that there was an artist of that name, that he was significant in the 70s, and that we received an album from him as The Pat Terry Group sometime in my early 80s stay at the radio station.
I also remembered that he was a friend of Mark Heard, who is next on the list, and that Heard influenced him in significant ways.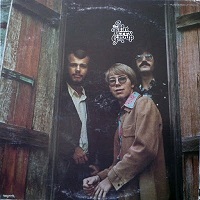 What I don't remember is why he mattered or any of his music. I recognize the LP The Pat Terry Group, from 1975, Songs of the South a year later, and 1980's Final Vinyl. These apparently interrupted his solo career, which began with a self-titled private release in 1974 and resumed with Humanity Gangsters in 1982. He followed that with two more albums in the '80s, then was silent until releasing disks in 2008 and 2018.
The connection to Mark Heard was interesting because Heard was opposed to the segregation of Christian music to its own genre, and this reportedly had an impact on Terry's thinking. The argument is that when Christian musicians compete with each other, they aren't reaching the world at large, and are instead creating their own ghetto in which they permit themselves to be inferior to what the rest of the world is producing. We should be good enough, the argument goes, that we are played on radio stations and sold in record stores without reference to our faith, such that people without faith are compelled to listen to our music because it is that good. Terry aspired to that, at a time when many Christian artists were content to succeed within the realm of contemporary Christian music, playing on CCM stations instead of Pop 40 ones, receiving Dove Awards instead of Grammies.
Unfortunately, he did not achieve that level of success–but he clearly continued working on it for many years.
*****
The series to this point has included: