This is mark Joseph "young" blog entry #304, on the subject of Accidental Amy Grant.
It comes across as the musician's dream story. A sixteen-year-old girl bought some studio time to make a recording for her mother, and a major record producer heard the tracks and contracted her to a major record label deal. That, in a nutshell, is the story of Amy Grant.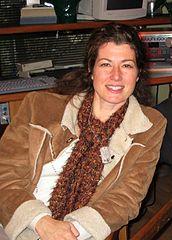 The story is more complicated than that. Due to his recent success as a producer of Christian albums, Chris Christian had been given a contract to produce five albums a year, and needed artists quickly. Although he and Brown Bannister did hear Amy's work in the studio, she also was a member of the church he attended, so he knew who she was. Although she was indeed sixteen when she was discovered, she was eighteen before her first album was released. Still, it was a remarkable beginning for a remarkable career–and it really did begin with a recording she made for her mother's birthday.
The dream got better–but it wasn't all good.
Her first album, released in 1977, was already on the shelves at the radio station when I got there, and every song on it was popular, but particularly memorable were Mountain Top, What A Difference You've Made, and the one that still got airplay after she had released several other albums, also covered by The Imperials, Old Man's Rubble–as demonstrated by this live version done some years later.
Her second album, in 1979, was known for two things, the very popular title song Father's Eyes, and the controversy about the third button. That's right, Christians were all up in arms because the now twenty-something college student and successful Christian singer had her blouse open to the third button in the cover photo on the back of the album jacket. It was an excellent album (and really, I saw the photo before I knew there was a controversy, and it never occurred to me that there was anything wrong with it, being fresh out of college myself), with other great songs including Never Give You Up.
That title song was written by Gary Chapman, whom she married in 1982–the first of her two failed marriages, the second to country singer Vince Gill in 2000. [Errata: I had been told that Amy's second marriage had also failed; that apparently was false gossip, as she is still married to Vince Gill.] It was not all roses. She has one child, daughter Sarah Chapman.
In 1980 she released Never Alone, a considerably less memorable entry but sporting titles like Look What Has Happened To Me and Don't Give Up On Me.
It was also during these college years that Amy looked at the work she'd done and realized she had produced three albums that she wouldn't own if they weren't by someone she knew personally. She talked to people, and sent word to Eddie DeGarmo and Dana Key that she wanted to collaborate with them on something. They reportedly responded, "That Amy Grant?" However, the outcome was the recording of Nobody Loves Me Like You on the Degarmo & Key LP This Ain't Hollywood.
In 1981 she released two live albums, In Concert and In Concert Volume Two. The songs were almost all remakes of familiar Amy Grant songs, but the second disc opened with I'm Gonna Fly, a bit more upbeat than most of her familiar hits.
Age to Age was released in 1982, and she continued to progress with the country-rock I Have Decided and the upbeat Sing Your Praise to the Lord (with the baroque intro), but perhaps the most significant song on the record was El Shaddai, about half of which is in Hebrew, which got heavy airplay and introduced songwriter and artist Michael Card, whose own recording of the song was released on his debut album at about the same time.
It is not at all surprising that Christian artists often release Christmas albums, and that Christian radio stations play them, but that most of them have very little to commend them–just retreads of familiar Christmas songs, often with secular holiday songs mixed in. In 1983 Amy released her first such album–and it was a wonderful work of art, to this day my personal favorite Christmas album. She sent us a "picture disk"–a vinyl record with the cover image embedded in the vinyl, in a jacket with a clear plastic front so that the picture showed through. That wasn't a lot of use at the station, so I still have it here at home.
The opener, Tennessee Christmas, is one of those songs which poses an enigma to Christian radio stations. It is all about spending Christmas at home instead of somewhere else, but doesn't mention Jesus or even God at all–just the love of family at home. Yet it was co-written by Amy and then-husband Gary Chapman, and no one can say it doesn't reflect Christian values. Still, it ultimately is a holiday song, later to be covered by the band Alabama, and a pleasant start to the disc.
From there it moves into Hark the Herald Angels Sing, followed by the instrumental Preiset Dem Konig! (Praise the King!), which virtually segues into the rocky sequence of Emmanuel/Little Town/Christmas Hymn, the middle of those a completely new and upbeat version of O Little Town of Bethlehem for which my only complaint is that I would have liked for her to have included the entire third verse.
She follows this with the upbeat Love Has Come. I am then disappointed by her inclusion of two secular holiday songs–Sleigh Ride and The Christmas Song. Don't misunderstand. They are credibly done, but there is nothing particularly different or interesting about them, and they are on the list of songs that to me disrupt the spirit of the holiday. She makes up for it, though, with another excellent creative original, Heirlooms, and then finishes the album with a medley of A Mighty Fortress and Angels We Have Heard On High. The timing error on Fortress irks me, because my mind is trying to sing along and it omits the notes for a few words, but Angels is a fit and perhaps glorious ending for the work.
I'm pretty sure that her next album, Straight Ahead, passed through my fingers just before I left the station; I vaguely remember Thy Word, but nothing else about it is familiar other than the cover and the title.
Not long after that, Amy hit controversy again as it was announced she would be crossing over into the secular market. I don't know how successful that was, but a lot of her fans were upset about it. On the other hand, the single that was released to the secular stations reportedly was about love and fidelity, and those were certainly Christian values.
Amy continued to release albums on Christian labels for decades after that. She became the first Christian artist to win a Platinum record, and went on to win several more, making her the best selling Christian music artist to date. The little girl who recorded a tape for her mother's birthday has in some senses been the most successful Christian musician.
I heard her talking on the radio not too long ago. She lives with her mother now, who is suffering from the mental afflictions of old age. One day as Amy was headed toward the door with guitar case in hand, her mother said, "Where are you going?"
"I have a concert, Mom."
"Oh, do you sing?"
"Yes, Mom, I sing."
"Well, have fun."
How sad is that?
*****
The series to this point has included: