This is mark Joseph "young" blog entry #442, on the subject of The Song "Call to Worship".
It's easy to explain why this song was not on the original "short list" for the Extreme Tour demo: it's short.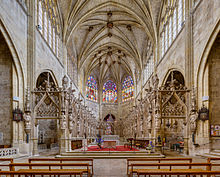 I hesitate to say that I wrote it in high school. I think that BLT Down, the band that was precursor to The Last Psalm, used it on one occasion in 1972 to open a church service; I know that The Last Psalm sometimes used it as a concert opener.
I made this vocals-over-midi-instruments recording as part of the nostalgic collection of recordings of Last Psalm songs for Jes Oldham. It has never been one of my favorites, but it is more a function song, a bit of modern liturgy.
I've had an odd relationship with liturgy over the decades. Growing up in Baptist and Presbyterian churches, there was very little of it, and it was constantly in flux. I remember creating worship services at summer camp, and specifically attempting to use the bits of liturgy as teaching tools. The more liturgical churches generally had the same words repeated week after week, and this seemed to me to be vain repetition. It wasn't until I was in college that I read C. S. Lewis' piece on updating the Anglican liturgy (in God in the Dock) that anyone explained to me the value of saying the same words week after week, which, according to him, meant you didn't have to think about the words but could focus on the Person to Whom they were addressed.
I still don't do well with liturgy, but I get it. It's like singing familiar worship songs, or praying in tongues, the worshipper freed from thinking about what he is saying so he can focus on God. Liturgy just doesn't work that way for me.
Because this song predates my reading of that essay, it has an aspect of trying to teach something to the congregation. I know now that that's not really what liturgy is for in liturgical churches, even if Baptists and Presbyterians use it that way.
Call to Worship.
So here are the lyrics.
God is our Father, this church is His home.
Let us now praise Him with our thoughts and our song.
Come into His presence and sing to His name,
Let Him run your life–you won't be the same.

God is our Father, He'll live in your heart.
Once He's inside you, He never will part.
So when you leave here, wherever you go,
Take Jesus with you, let His glory show.
I can only hope you benefit from the song in some way. I will continue with additional songs in the future.
*****
Previous web log song posts:
#301: The Song "Holocaust" | #307: The Song "Time Bomb" | #311: The Song "Passing Through the Portal" | #314: The Song "Walkin' In the Woods" | #317: The Song "That's When I'll Believe" | #320: The Song "Free" | #322: The Song "Voices" | #326: The Song "Mountain, Mountain" | #328: The Song "Still Small Voice" | #334: The Song "Convinced" | #337: The Song "Selfish Love" | #340: The Song "A Man Like Paul" | #341: The Song "Joined Together" | #346: The Song "If We Don't Tell Them" | #349: The Song "I Can't Resist You're Love" | #353: The Song "I Use to Think" | #356: The Song "God Said It Is Good" | #362: The Song "My Life to You" | #366: The Song "Sometimes" | #372: The Song "Heavenly Kingdom" | #378: The Song "A Song of Joy" | #382: The Song "Not Going to Notice" | #387: The Song "Our God Is Good" | #393: The Song "Why" | #399: The Song "Look Around You" | #404: The Song "Love's the Only Command" | #408: The Song "Given You My Name" | #412: The Song "When I Think" | #414: The Song "You Should Have Thanked Me" | #428: The Song "To the Victor" | #433: The Song "From Job" | #436: The Song "Trust Him Again" | #438: The Song "Even You" | #441: The Song "Fork in the Road" |
Next Song: How Many Times