This is mark Joseph "young" blog entry #388, on the subject of Versers Climb.
With permission of Valdron Inc I have previously completed publishing my first six novels, Verse Three, Chapter One: The First Multiverser Novel, Old Verses New, For Better or Verse, Spy Verses, Garden of Versers, and Versers Versus Versers, in serialized form on the web (those links will take you to the table of contents for each book). Along with each book there was also a series of web log posts looking at the writing process, the decisions and choices that delivered the final product; those posts are indexed with the chapters in the tables of contents pages. Now as I am posting the seventh, Re Verse All, I am again offering a set of "behind the writings" insights. This "behind the writings" look may contain spoilers because it sometimes talks about my expectations for the futures of the characters and stories–although it sometimes raises ideas that were never pursued, as being written partially concurrently with the story it sometimes discusses where I thought it was headed. You might want to read the referenced chapters before reading this look at them. Links below (the section headings) will take you to the specific individual chapters being discussed, and there are (or will soon be) links on those pages to bring you back hopefully to the same point here.
There is also a section of the site, Multiverser Novel Support Pages, in which I have begun to place materials related to the novels beginning with character papers for the major characters, giving them at different stages as they move through the books.
This is the sixteenth mark Joseph "young" web log post covering this book, covering chapters 91 through 96. It was suggested that more shorter posts were a better choice than fewer longer ones, so there will be posts every six chapters, that is, every other week, for this book. Previous entries were: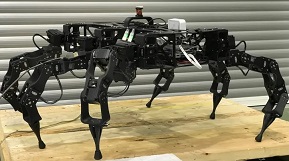 History of the series, including the reason it started, the origins of character names and details, and many of the ideas, are in earlier posts, and won't be repeated here.
I had gotten as far in my head as the name thing, and was winging it from there. Perhaps due in part to my recent hospitalization, I had a hard time reconstructing how Lauren got here, and almost completely forgot that she had been with Tiras for that extended time; I had to make a repair to suggest that Tommy assumed Lauren had just come from being hit by the truck but Lauren knew otherwise.
---
The truck problem was nagging at me. It was something that would ultimately have to happen, while at the same time it was obvious enough that Beam should anticipate it and prepare for it. Yet preparing for it wouldn't be simple. So this chapter came to be.
This was the point at which my brain skipped a track and the roughly hundred became a hundred fifty. I started rewriting as "a hundred some".
---
I needed to figure out, and create, the relationship between Tommy and Lauren; Lauren's expectation that God was going to show her why she was in each world suggested the teacher-student relationship.
---
The notion that the trucks used the middle of the road when there was no traffic occurred to me as a minor setback for Beam's progress.
The mixed Asian buffet is modeled on one I have been to in Glassboro (New Jersey), and I used it simply because I wanted to have things different on each level. It also was again something different from anything the people had done before, and so provided a new challenge for Beam.
I made the count for the buffet one hundred twenty because I needed a specific number and I figured Beam would make it more than he guessed he needed so as not to run short.
---
I had to think back to the basics in the martial arts training, which wasn't simple because although Lauren started there it wasn't in the books. I pretty much had to remember where I started, back in '93 when I first began playing the game, and what my kids learned in their various classes.
Maybe I was hungry when I wrote Lauren's dinner order, but it sounded good to me.
---
I hope I'm building some tension. I expect to have a disaster of some sort soon, but I have a long way to go to reach the surface.
---
This has been the sixteenth behind the writings look at Re Verse All. If there is interest and continued support from readers we will endeavor to continue with another novel and more behind the writings posts for it.