This is mark Joseph "young" blog entry #36, on the subject of Ligation Litigation.
Let me begin with ideas that might not seem immediately on-topic.
You are certainly welcome to stay for supper. You're in luck–we do not often have a roast, but someone gave us this boneless pork loin, and it's almost finished roasting…what's that, you don't eat pork? Well, I'm very sorry. Unfortunately, I roasted the carrots and potatoes and onions in the same pan, so if that's a problem, I'm not sure what to say.
Maybe I could scrounge something up for my unexpected guest, but really, my extended hospitality is to share what I have, not what I don't have.
Just relax, we'll reach the hospital in a few minutes. What? Yes, I have morphine. No, I can't give you morphine; it would be illegal, for one thing. A doctor has to say that you should have it. Of course I care that you're in pain, but I'm not going to risk my job to give you something that quite possibly you shouldn't have.
Of course, I could give the morphine–I am certainly physically able to do so–but there are good reasons for me not to do so.
No, I'm not going to go deer hunting with you. I know it's legal; I know it's even considered necessary: in a world in which we have decimated the predator population we must also kill the prey animals or they will overpopulate and starve themselves. Kill them if you wish, but please don't ask me to be part of it. I don't really enjoy killing animals, and I do not want to become the kind of person who does.
I'll have to think about whether I'll eat your venison, and obviously I know that someone kills the meat I do eat, but it doesn't have to be me.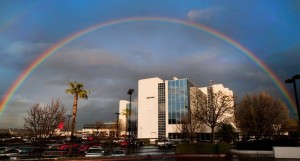 Rebecca Chamorro, mother of a third child, is suing Mercy Medical Center in Redding, California, a two hundred sixty-seven bed hospital sponsored by the Sisters of Mercy of Auburn. She claims that the hospital violated her rights by refusing to permit her doctor to perform a tubal ligation while delivering her third child by caesarean section.
The hospital claims that such an operation violates the "ERDs", that is, the Ethical and Religious Directives for Catholic Health Care Services, a document of health care directives established by the United States Conference of Catholic Bishops. The document bans abortions; I presume it also bans euthanasia, although I have not read it (being neither Catholic nor employed in a medical facility). It lists these things as "intrinsically immoral", and includes on that list direct sterilizations, certain prenatal genetic tests, and most forms of contraception. The Catholic Church maintains that children are a gift from God, and participation in sexual relations is an open invitation to God to give that gift; therefore refusing the gift or misusing sex for something other than reproduction is an affront to God.
Obviously, you may disagree with the Roman Catholic Church. Even many Christians of other denominations, including many (but not all) conservative Christians among the Evangelicals, the conservative Lutherans, and the Eastern Orthodox churches, allow many forms of birth control while remaining adamantly opposed to abortions and abortofacients. That, though, is not the point. The point is whether a Roman Catholic hospital should be forced to permit the use of its facilities and equipment for procedures it regards immoral.
The plaintiff's primary argument is that the refusal to perform legal medical procedures is discriminatory. There is a sense in which it is not–the same restrictions against tubal ligation also apply to vasectomies–but the argument is that pregnancies are unevenly discriminatory (much more of a burden on women than on men) and thus the refusal to assist in their prevention is unevenly discriminatory. This, though, is founded on the premise that the hospital is a public institution offering a commercial service–and that's not exactly true.
At one time all, or nearly all, hospitals were run by religious orders, most of them Roman Catholic. The nursing staff of such hospitals were nuns–volunteers who devoted their lives to the service of others through the church, tending the sick, compensated essentially with room, board, and basic necessities. Priests served as doctors, in a time when only a few went to university and those who did were doctors, lawyers, or priests, with some overlap. People supported the hospitals with their gifts; patients were treated based on need.
Certainly the world has changed. Hospital staff now includes many employees, most of them paid and not all of them Catholic, although many Catholic hospitals are still staffed in part by nuns and other volunteers. Medicine is overseen by licensed physicians, because laws forbid the practice by those who do not have such licenses. However, the mission has not changed, nor the motivation: to help sick people heal. These are non-profit hospitals, and the church runs them voluntarily to help the sick.
If you complained that I did not make something special for you as an unexpected dinner guest when you did not want to eat my roast pork, I would politely suggest you find somewhere else to eat. If you complained that I did not give you morphine on the way to the hospital, I would tell you to talk to my lawyer. If you complained that I was unwilling to go deer hunting with you, I would tell you to go–well, I wouldn't, because I'm not like that, but it would put a serious damper on our friendship.
The Roman Catholic Church, of its own volition, offers medical care to persons in need. They offer more charity care than most hospitals, although they welcome paying patients and insurance programs. However, they are specific about what care they do–and do not–offer. If you don't like it, there are other hospitals. If it is inconvenient for you to travel to a hospital that is willing to provide the services you desire–and note that this is in no sense an emergency situation here, it is not as if the hospital is refusing life-saving treatment to a patient brought in to the emergency room–then it is apparently inconvenient for you to get the elective procedure you desire. That seems fairly straightforward to me.
I am concerned that any other answer ultimately becomes an imposition on the faith of the Roman Catholic Church, and indeed on other religiously-affiliated medical facilities (and many churches support these). It is a small step from asserting that the hospital must permit sterilization procedures it find immoral to asserting the same about abortions; and if (or more likely when) it becomes legal, it is a small step beyond that to requiring hospitals to permit euthanasia in their facilities.
If that happens, I am fairly certain the Roman Catholic Church will close its many hospitals and look for some other way to help needy people. A two hundred sixty-seven bed homeless shelter might be a great help.
[contact-form subject='[mark Joseph %26quot;young%26quot;'][contact-field label='Name' type='name' required='1'/][contact-field label='Email' type='email' required='1'/][contact-field label='Website' type='url'/][contact-field label='Comment: Note that this form will contact the author by e-mail; to post comments to the article, see below.' type='textarea' required='1'/][/contact-form]