This is mark Joseph "young" blog entry #383, on the subject of Character Departures.
With permission of Valdron Inc I have previously completed publishing my first six novels, Verse Three, Chapter One: The First Multiverser Novel, Old Verses New, For Better or Verse, Spy Verses, Garden of Versers, and Versers Versus Versers, in serialized form on the web (those links will take you to the table of contents for each book). Along with each book there was also a series of web log posts looking at the writing process, the decisions and choices that delivered the final product; those posts are indexed with the chapters in the tables of contents pages. Now as I am posting the seventh, Re Verse All, I am again offering a set of "behind the writings" insights. This "behind the writings" look may contain spoilers because it sometimes talks about my expectations for the futures of the characters and stories–although it sometimes raises ideas that were never pursued, as being written partially concurrently with the story it sometimes discusses where I thought it was headed. You might want to read the referenced chapters before reading this look at them. Links below (the section headings) will take you to the specific individual chapters being discussed, and there are (or will soon be) links on those pages to bring you back hopefully to the same point here.
There is also a section of the site, Multiverser Novel Support Pages, in which I have begun to place materials related to the novels beginning with character papers for the major characters, giving them at different stages as they move through the books.
This is the fourteenth mark Joseph "young" web log post covering this book, covering chapters 79 through 84. It was suggested that more shorter posts were a better choice than fewer longer ones, so there will be posts every six chapters, that is, every other week, for this book. Previous entries were: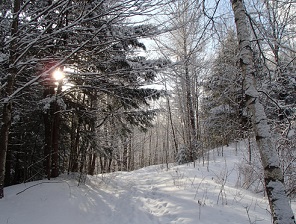 History of the series, including the reason it started, the origins of character names and details, and many of the ideas, are in earlier posts, and won't be repeated here.
I honestly did not know what I was going to do at this point, with options including that Serona would know what to say, that the party would pass unmolested, and that there would be a fight after the party began exiting. I thought of Lauren's response after I'd written the intervening chapters, and went with that.
I was having the same problem with Lauren that I was having with Tommy: she was going to verse out now, and I wasn't ready for her in the final world. I realized I was just going to have to deal with that as well as I could, because if I didn't have her die here I would be stuck for how to get her out down the road.
---
I realized that I had versed out both Lauren and Tommy in a sense too soon, because I had too much still to do with Beam before I could bring them to him. It probably took me a day (longer, really, because I saw the trouble coming from several days away) to realize that my answer was to accelerate the Beam chapters against the others. I didn't especially like this because the Takano chapters were furthest behind, but it was going to prove to be the best answer.
I also accelerated the dull part to give him a very long stay in this world before the others arrived.
I got hung up in the middle of this chapter, because I knew that I was reaching the critical turning point and had to bring in the berserk mining mole, but it would be such a disruptive event that I couldn't figure out how to do it smoothly.
---
This was definitely a stall world, that is, a place to drop the character temporarily while preparing the next significant world for her. I was readying Beam's world for Lauren and Tommy to reach, and it was almost ready but not quite.
---
I was pushing Beam out the door so that he would be on the move by the time Lauren arrived. I had to think through his speech a bit to make sure I had all the necessities, but I wrote it at one shot.
---
This was a bit of a juggling act, but it worked. I needed Lauren to find Tommy first, which meant that she and Tommy both had to be in this world immediately.
---
The question "Left or right" is one that comes from a Game Ideas Unlimited article I wrote about an illusionist technique that puts the next encounter wherever the player character decides to go, so the adventure doesn't really depend on his choices and he can't derail it simply by not knowing which way to go.
This chapter did not take me nearly far enough, but it was about to get disjointed if I didn't stop, so I did.
---
This has been the fourteenth behind the writings look at Re Verse All. If there is interest and continued support from readers we will endeavor to continue with another novel and more behind the writings posts for it.