This is mark Joseph "young" blog entry #482, on the subject of Versers Engage.
With permission of Valdron Inc I have previously completed publishing my first nine Multiverser novels,
in serialized form on the web (those links will take you to the table of contents for each book). Along with each book there was also a series of web log posts looking at the writing process, the decisions and choices that delivered the final product; those posts are indexed with the chapters in the tables of contents pages. Now as I am posting the tenth, In Version, written in collaboration with Eric R. Ashley, I am again offering a set of "behind the writings" insights. This "behind the writings" look may contain spoilers because it sometimes talks about my expectations for the futures of the characters and stories–although it sometimes raises ideas that were never pursued, as being written partially concurrently with the story it sometimes discusses where I thought it was headed. You might want to read the referenced chapters before reading this look at them. Links below (the section headings) will take you to the specific individual chapters being discussed, and there are (or will soon be) links on those pages to bring you back hopefully to the same point here.
This is the fourth post for this novel, covering chapters 37 through 48. Previous posts were:
#476: Versers Deduce, covering chapters 1 through 12;
#478: Character Conflicts, covering 13 through 24; and
#480: Versers Think, 25 through 36.
There is also a section of the site, Multiverser Novel Support Pages, in which I have begun to place materials related to the novels beginning with character papers for the major characters, giving them at different stages as they move through the books.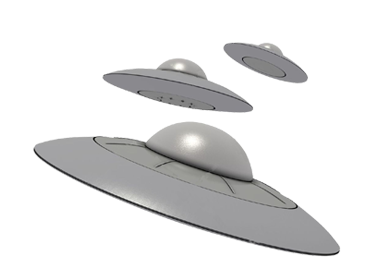 History of the series, including the reason it started, the origins of character names and details, and many of the ideas, are in earlier posts, and won't be repeated here.
Quick links to discussions in this page:
Chapter 37, Slade 223
Chapter 38, Brown 253
Chapter 39, Beam 170
Chapter 40, Brown 254
Chapter 41, Kondor 231
Chapter 42, Beam 171
Chapter 43, Slade 224
Chapter 44, Brown 255
Chapter 45, Slade 225
Chapter 46, Beam 172
Chapter 47, Kondor 232
Chapter 48, Brown 256
I made this a Slade chapter because I needed to continue the aftermath of the confrontation with the foreign ambassador. I cut it short, and invited Eric to expand it, which he did.
The material with the drink and bread, and the entire dream sequence, was Eric's, with minor editing.
---
Eric wrote this, again with minor editing, to advance the expectations of combat.
---
I said that I wanted to move to a place where Beam managed to persuade Sophia and Ashleigh to share the larger bed in the other room with him. Eric ran with that, as Sophia uses it as a bargaining chip to force him to destroy and remove the zombies from the basement. Unfortunately, I couldn't think of a way to do that, but after some discussion it was agreed that Beam would challenge Sophie to come up with a way, and shoot down all the obvious suggestions. That leaves the problem standing for future resolution.
---
We discussed this quite a bit, and had a rough sketch of what happens in the next few steps of this story. The first step was to have the aliens communicate with Derek, whom they think is one of them, and confirm their intent to attack.
---
Having written the preceding Brown chapter, I plowed on into this one, and then felt like it needed to break. It could have gone to Slade and continued with the meeting, but I wasn't sure it shouldn't go to Beam.
---
The animosity between Sophia and Ashleigh seems a significant theme, and the facts that Beam both can't fix the basement zombie problem and doesn't actually care lead to something else. I suggested that Beam force the issue by simply moving into the other bedroom and inviting them to join him, and Eric that Sophie play some games to show her displeasure before capitulating.
I wrote the discussion between Beam and Ashleigh, and left it hanging with Beam thinking it was a bad idea. Eric picked up the chapter and wrote the rest. He invented the notion that the zombie parasites could be drowned at this point, which was accepted because there didn't seem to be many alternatives.
There were a lot of little problems with this chapter, and several more chapters were drafted by one or the other of us; at this point work was suspended as my wife was hospitalized with cardiac issues and I was spending much of my time in the hospital with her. The problems were resolved a week later when things returned to operable.
---
We had already agreed that this meeting would happen, and that during the battle Slade would be standing on the green (what I want to call the Quad after a similar space on my own college campus, but have refrained from doing so), and that Derek would take the ship into the stratosphere to protect it. I wanted to write this chapter because there were a few minor points I wanted to include, such as that it would be Joe who suggested taking the ship to the stratosphere, and that the houses were at risk so their possessions should be packed and moved. Eric had suggested that the defenders on the ground were going to shoot at the attacking ships, but I realized that bullets weren't going to be significant against the hulls of spaceships designed for surface to orbit use, and thus suggested that there had to be weak points, and that the kinetic emitters would be the obvious ones.
---
Eric wrote most of this, with only a few minor edits from me. It does give the feeling that it happened quickly, but hopefully that will be mitigated by a future chapter in which one of the other characters sees the ship launch.
One aspect of this is that the readers know the versers make a point of having their possessions near them if there is a significant danger that they will verse out. Thus having them pack creates a level of expectation that this might happen, and raises the tension some.
---
Eric drafted this chapter as well; I added the part where Derek was observed launching, but otherwise just tweaked a few minor points.
Joe damaging one of the drive engines with his rifle was probably an important part of the story, as it meant that the birds wouldn't need better than the gatling guns to damage the ships.
---
I drafted this; the notion of using the robotic cart was an abrupt realization, as was the recollection that Ashleigh had a grappling hook. Ideas for a few upcoming chapters were sketched briefly at this point.
---
I put Kondor's name on this chapter, and made some preliminary suggestions concerning what it should contain. Then I returned and drafted it, moving the destruction of Kondor's nest here because I didn't think it was something they could have seen from the dorms.
---
Eric drafted this, creating the objects in response to my suggestion that there might be something interesting there.
The antigravity grenade would appear several times in this book and in the next, and so proved more important than it seemed in this scene.
---
This has been the fourth behind-the-writings look at In Version. If there is interest and continued support from readers we will endeavor to continue with more behind-the-writings posts and another novel.