This is mark Joseph "young" blog entry #379, on the subject of Character Conundrums.
With permission of Valdron Inc I have previously completed publishing my first six novels, Verse Three, Chapter One: The First Multiverser Novel, Old Verses New, For Better or Verse, Spy Verses, Garden of Versers, and Versers Versus Versers, in serialized form on the web (those links will take you to the table of contents for each book). Along with each book there was also a series of web log posts looking at the writing process, the decisions and choices that delivered the final product; those posts are indexed with the chapters in the tables of contents pages. Now as I am posting the seventh, Re Verse All, I am again offering a set of "behind the writings" insights. This "behind the writings" look may contain spoilers because it sometimes talks about my expectations for the futures of the characters and stories–although it sometimes raises ideas that were never pursued, as being written partially concurrently with the story it sometimes discusses where I thought it was headed. You might want to read the referenced chapters before reading this look at them. Links below (the section headings) will take you to the specific individual chapters being discussed, and there are (or will soon be) links on those pages to bring you back hopefully to the same point here.
There is also a section of the site, Multiverser Novel Support Pages, in which I have begun to place materials related to the novels beginning with character papers for the major characters, giving them at different stages as they move through the books.
This is the twelfth mark Joseph "young" web log post covering this book, covering chapters 67 through 72. It was suggested that more shorter posts were a better choice than fewer longer ones, so there will be posts every six chapters, that is, every other week, for this book. Previous entries were: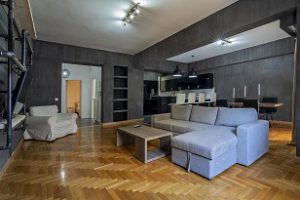 History of the series, including the reason it started, the origins of character names and details, and many of the ideas, are in earlier posts, and won't be repeated here.
I recognized the problem that Lauren describes, and knew there had to be a logical way out of it. There were a lot of problems, particularly as it meant Lauren was going to attempt to kill a person and take sides in a civil war about which she knew very little, but the fact that the targeted person was going to kill her and the entire group with her tipped the balance on that.
---
I was stumped for several days. Part of it was that I was fighting the corona virus, COVID-19, and was constantly tired. Part of it was that my brain was trying to piece together where we were going to go for the end of the book. In the end, I wrote considerably less than I had intended.
---
This was mostly busy work, trying to move forward into an organized tribe.
---
I was not entirely well at this time, but I had managed to think through the fight a couple times before writing it. It was important to me that Lauren not be the one who dealt the fatal blow, and since Lurt was a thief he was perfect for a backstab attack.
In Tiras' backstory he had done aerial acrobatics as the equivalent of a teenager. He had lost a partner in an accident, and so retired and took up martial arts training. Many of Derek's aerialist tricks were originally created for Tiras and transferred to the sprite world.
I knew it likely that the princess would be unable to protect her escort even as queen, and now was the moment to make Tiras aware of that.
---
I had been playing with the identification problem for a while, and I had been delayed by illness, but finally realized that it wasn't going to go very far.
I was also thinking that Tommy was going to die in an automobile accident, and that I was running out of reasons to keep her in this world, but I didn't want to put her in the next one yet unless I came up with something interesting to happen next.
---
I knew that getting everyone into apartments was going to be a major undertaking, but I didn't want it to be too irksome, particularly as I was going to have to do something about all the other living arrangements.
I kind of liked the girl I had created, and considered making her single and a problem for Sophia, but then decided that widowed with children was probably better long-term. I don't know where that part of the story might be going, but Beam is going to have enough trouble with women in the future and this would not be an effective addition to the pains. I did decide rather early that she would be the assistant in charge of the main unit.
---
This has been the twelfth behind the writings look at Re Verse All. If there is interest and continued support from readers we will endeavor to continue with another novel and more behind the writings posts for it.