This is mark Joseph "young" blog entry #248, on the subject of The Hawkins Family.
Like Andraé Crouch and his sister Sandra, this family brought black gospel into contemporary Christian music–and they also put it on the charts on secular radio.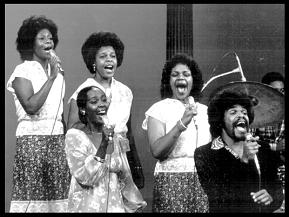 Within the black gospel world the name is Walter Hawkins and the Hawkins Family, or Walter Hawkins and the Family, Bishop Walter Hawkins noted for several albums, including the Love Alive series. However, his older brother and pianist Edwin Hawkins separately formed The Edwin Hawkins Singers, and their recording of Oh Happy Day, a nineteenth-century spiritual, reached number four on the United States singles chart, number two in the United Kingdom and in Ireland, and number one in France, Germany, and the Netherlands. (I'm sure we had one of his albums at the radio station, but I can't figure out which one it was; we did not have a copy of the hit single.) Edwin was involved in twice as many albums as his younger brother, although many of them as producer for someone else, or director of other musical ensembles.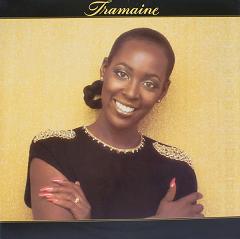 The talent didn't end there. One of the memorable albums we had was the self-titled debut Tramaine, from Walter's wife. Its opening cut, Look At Me, was an upbeat jazz/scat influenced pleasure that felt right at home among contemporary Christian songs of the day and blended black gospel stylings into a bouncing rhythmic toe-tapper.
The leading black gospel artists of the day generally produced poor quality recordings, the muddied sounds of a choir and band recorded live in an empty hall with two microphones and too much ambiance. The Hawkins family got beyond that, with technical quality in the recordings appropriate to the time, multiple-track recording and mixing. You can hear the professionalism in the product–not just good singing and playing of good music, but good production values. We were at times pressured to play certain leading black artists whose records were a bit of an embarrassment despite the quality of the music, but nothing by the Hawkins family was ever substandard. Light Records did well with them, and we never hesitated to play what they presented.
*****
The series to this point has included: