This is mark Joseph "young" blog entry #166, on the subject of A Ghetto of Our Own.
This is not about Christian music. It is about race and discrimination and prejudice and segregation. It only happens to start with Christian music. That doesn't mean that what it says about Christian music is not true or valuable; it only means that it's not the point here, and if you're not interested in the Christian music field you should read that part anyway, because it's the example.
When I started in Contemporary Christian Music, there was no airplay for it. The Christian radio stations in the northern parts of the United States considered The Bill Gaither Trio daring and progressive; those in the south played The Speers and Doug Oldman and other artists who were called "Southern Gospel" which meant country that sang about Jesus and avoided any of those modern rock-'n'-roll tropes–The Imperials went too far, and particularly when they incorporated black singer Sherman Andrus in a "white" gospel band. "Black Gospel" was also out there somewhere, but mostly in paid programming on Sunday mornings broadcast live from a local "black" church. The dream of Christian "rock" fans was to have "our music", Larry Norman, Love Song, Andre Crouch (although some would have niched him as "Contemporary Gospel" rather than "Contemporary Christian" or "Christian Rock"–already the fans were fragmenting) played on major secular radio stations–which in New York generally meant AM Top 40 like WABC or FM Rock like WNEW.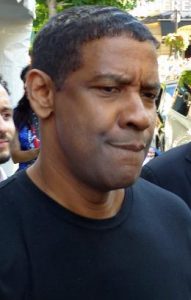 There were a lot of reasons why that wasn't going to happen, and there is solid evidence that radio station programmers were resistant to including any songs that mentioned God or Jesus in a positive context–but then, there were other reasons as well. I have the greatest of respect for the artists of those early years, and believe that their abilities were second to none. However, that was an era in which successful artists in the secular field were spending hundreds of thousands of dollars to produce a record, and those amounts were not available in the Christian market. Besides, the segregation of Christian music was already established–you never heard Southern Gospel on Country radio stations save perhaps on Sunday mornings, and stations that played Tony Randall and Frank Sinatra did not also play similar artists singing hymns. What we got instead, the big success, was our own radio stations–mostly small stations in the suburbs who could not compete with bigger city stations in the crowded metropolitan markets looking for a niche that would create an audience and sell advertising time. With the rise of the Jesus Movement, this was at least potentially promising, and such stations could also sell airtime to preachers in quarter-hour blocks to help cover the bills. They began appearing in the early mid seventies.
It wasn't only in radio that Christian artists felt excluded. In 1969 the Gospel Music Association launched the Dove Awards, in essence Grammy Awards for Christian artists who couldn't win real Grammies because of the perceived secular bias of the National Academy of Recording Arts and Sciences, although market share undoubtedly had a big part in that. Since some of the record labels producing Contemporary Christian artists had also been producing (and were continuing to produce) Inspirational and Southern and Black Gospel artists, the Dove Awards soon had categories for Christian Contemporary and Rock genres.
What's wrong with this picture?
The expression Preachin' to the choir refers to anyone delivering a message to people who already know it and agree with you. Politicians do it all the time: in the main, candidates for office are not trying to persuade you to their position, they are trying to convince you that they already agree with your position so you should vote for them. However, the Christian Contemporary music of the 1970s and 1980s was dominated by evangelistic music–songs whose focus was on persuading unbelievers to turn to Jesus–and the venues where you could hear these songs were all frequented almost exclusively by believers, people who had already embraced the message. (This is less true today, but more in the first part than the second: a substantial percentage of Christian Contemporary music is intended to deliver messages to believers, pastoral/worship and teaching music ministries, with only a small part being evangelistic.)
A guitarist/singer-songwriter named Mark Heard might have been the first to object to this situation in the music field. In the early 1980s he said that in America we were creating a Christian ghetto, that we were isolating ourselves from the secular world with Christian radio stations, Christian bookstores, Christian decorations, Christian television, all of it sold to Christians and ignored by the world. Heard took his music to Europe, where there were no Christian venues and the radio stations were all state-run, and focused on competing in the secular market there so that he could reach the secular audience. Then-major Christian artists Pat Terry and (band) Daniel Amos supported this and followed suit, attempting to create work that would break the Christian mold. However, there was very little crossover from Christian artists to the secular market, limited to people like Dan Peek whose first solo album had the boost in secular markets that he had been one of the principles in the Pop vocal band America, and his hit song All Things Are Possible was not so clearly a "Christian" song as others on the album. The Oakridge Boys had managed to crossover from Southern Gospel to Country, but only by abandoning all music with a Christian message becoming effectively a secular band, and when it was announced that Contemporary Christian superstar Amy Grant would be making a secular album (from which she did put a single on the Top 40 charts) there was an explosion of controversy among Christians who did not want to support her in "abandoning her faith" (which she clearly never did despite her rocky marital history).
Part of their argument was certainly that Christians talking to each other do not thereby reach the world, but there was another aspect to it. In creating our own ghetto, we compete with ourselves but inherently avoid competing with the rest of the world. On one level the Dove Awards and Christian Charts are a wonderful way for Christians to recognize the accomplishments of each other. On another level, it's an admission that we are not good enough to compete in the world, to win Grammies or reach the top of the Top 40 chart–and possibly a decision that we are not going to try. We give awards to the best Christian musicians, and in doing so say that we do not need to be as good as secular musicians. We praise ourselves for being second-rate.
Perhaps now that I've put that forward, you can understand why it bothers me to see the racism expressed by programs like The American Black Film Festival Honors. Blacks and Hispanics in the United States have created awards to honor people who perform well but not well enough to earn Oscars, Emmies, Grammies, Tonies, and other awards that are not racially limited. Those who present the awards no doubt have the honest motivation of a belief that their people, "we", are being snubbed by "them", the people who nominate and choose the winners of those other awards. However, this "ghettoization", these awards that exclude anyone who is not one of "us", screams that "we" are not good enough to win awards without excluding those "others". It's like the women's sports leagues–where there is at least some justification, in the fact that male upper body strength and greater average size give unfair advantages in many sports and co-ed contact sports can be at least uncomfortable. Yet when Maggie Dubois says that she is the women's champion fencer and The Great Leslie easily disarms her and responds that it would have been impressive if she had been the men's champion fencer, it expresses an attitude inherent in sexually segregated sports: women are not good enough to compete with men, and if they are ever to win they must exclude men from their competitions. So, too, racially-segregated awards have inherent in them the expression of the attitude that members of this race are not good enough to compete with everyone else, and so must have their own recognition ceremonies for "us" that exclude "them".
Such awards are definitively racist, that is, inclusive/exclusive based on race; they are excused because they favor "minority" races. If there were an American White Film Festival award, there would be protests in the streets, but the fact that such programs as do exist favor blacks or Hispanics does not make them less racist. Worse, they create that same kind of creative ghetto, where members of a minority group are satisfied with being good enough to win these awards that don't require them to compete with everyone else.
Incidentally, of the twenty actor nominees for the 2017 Oscars (Best and Best Supporting Actor and Actress Motion Picture Academy Awards), six are black–thirty percent. Given that the United States Census Bureau makes the black population of American less than half that–thirteen percent–that's an excellent showing. Blacks do not need their own ghetto awards. It makes you look racist, and it makes you look inferior. You are not the latter, and should not be the former.
[contact-form subject='[mark Joseph %26quot;young%26quot;'][contact-field label='Name' type='name' required='1'/][contact-field label='Email' type='email' required='1'/][contact-field label='Website' type='url'/][contact-field label='Comment: Note that this form will contact the author by e-mail; to post comments to the article, see below.' type='textarea' required='1'/][/contact-form]