This is mark Joseph "young" blog entry #53, on the subject of Character Battles.
This is about the creation of my book Verse Three, Chapter One: The First Multiverser Novel, now being posted to the web site in serialized form. This "behind the writings" look definitely contains spoilers, so you might want to read the referenced chapters before reading this look at them. That link will take you to the table of contents for the book; links below (the section headings) will take you to the specific individual chapters, and there are (or will soon be) links on those pages to bring you back hopefully to the same point here. There were also numerous similar previous mark Joseph "young" web log posts:
This picks up from there. All three of our characters are involved in some kind of fight in these chapters.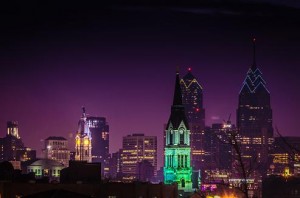 There is some essential background to the book as a whole in that first post, which I will not repeat here.
---
I have never been a sports enthusiast, but I was forced to play a bit in high school and knew something of the various games. Football is a particularly good example here, as each player has to do his job but probably does not know what the other players are doing—only that if they all do the little part they need to do, the guy who does understand the whole plan will see to it that they achieve the desired result. My job might be only to push this incoming lineman to the left, but the result should be that our receiver goes through the hole that helps create and we advance the ball a few yards.
I would feel bad about stealing matter transmission, except I don't know who created the idea. They had it in Blake's 7, and mine is most like theirs, but I saw it in Star Trek before that, and it was on Doctor Who at least as early as the Tom Baker years.
In my explanations of what happens when someone "verses out" I noticed that it was very like what theoretically happens in matter transmission: the molecular structure of the body is disassembled, moved, and reassembled. Thus for Slade his first transmat would feel similar to his last verse-out. He'd never been fully conscious for that, but fortunately I'd already moved him to that semi-conscious state for his arrival here, so it was something that would feel familiar.
---
The idea of blessing water as it filled the tank of a pumper truck was mine. We used it when we went after the Presemium, a high-brow theater that was the third of the three major vampire strongholds in Ed's version of Chicago—it had underground caverns, and I wanted them flooded with holy water. Since at this point I knew Lauren was not going to stay in this world long enough to do all that I had done, I decided to use the pumper truck, and several other bits we used at the Presemium, at the Pit. (I also did a psionic transmutation, changing the water in the fire sprinkler system to alcohol, but I did not include that in the books.)
The camp food was modeled on Gumper's Four-man Meal Packs, a staple of long-trek hikes and canoe trips.
I think I inserted this short chapter to give the feeling of delay, of the passage of time before the attack on the Pit, hoping that the reader would feel some anticipation from it.
---
I may have seen something like the ram catcher in a game source book somewhere, but I can't recall to credit it. I might have invented it and used it here initially, and then seen something like it elsewhere.
The fact that arrows are not terribly effective against skeletons is a Dungeons & Dragons™ trope, but it makes sense to me.
Eventually, when I designed this world for game play, I had to work out how the wizard did his magic; at this point, he only needed to be able to do it, particularly since Kondor, a disbeliever, would not be interested in how Sowan thought he did it.
---
Two things are happening in this chapter, really. One is that I am trying to give the impression of critical sections of the ship—a liquid or gas cooling system, a computer mainframe, and something like rods to control the reaction in a nuclear reactor—without actually saying what anything really did and so limiting the future technology or causing Slade to appear to know more than he did.
The other is that I'm trying to turn a routine raid into an action story. The alarm sounding and the appearance of the technician are part of that effort, creating problems that have to be overcome.
The expression about there being no good plan Bs is something of a family enigma. I'm sure I heard it from my brother Roy, who is equally sure he got it from me. I joke that since I included it in my novel, I'll be credited for it, but I suspect there's someone out there who came up with it first who hasn't gotten credit for it.
I wanted one-man life pods so that it would make sense for Slade to be alone. They're not exactly sensible, but you do see them on some science fiction movies.
---
I had staying power—Ed complained about how difficult it was to get my character out of a world, and he never actually succeeded in getting me out of this one. Lauren is reflecting that to some degree, winning and surviving against the odds. She is the only one of the characters at this point still in the original world—although in fairness, Slade stayed in his first world for a couple decades, and Kondor for perhaps a dozen years, and it's really only been a few months for Lauren. Still, I was going to have to move her out of this world, and I knew that this event was my best shot—if I did not do it now, I was going to have to expand into a lot of much more difficult adventures (my work eventually involved a paranatural predator, a ghost, an Egyptian curse, and a wizard, all of which were crazy open-ended stories). So I knew going into this that somehow Lauren was going to come to the end during this fight.
This chapter is laced with Lauren's scripture verses. I wanted to establish them, and convey the texts to the reader.
The dimming is of course the wizardry of Horta, battling against her. We've got a contest of skills and power here.
The baptism quote is one of my favorite "people get this wrong all the time" verses, which is why Lauren explains it.
The wizard whom Bethany replaces brought a Barbie doll—he seemed to be fixated on the things—and when he cast his spell it walked into the fray stabbing people in the ankles with something like a hat pin. He complained that it was supposed to grow to be forty feet tall or something. I wasn't doing dolls with Bethany, and thought that military toys were a better choice.
The soldier was not an unreasonable possibility, given the priest's connections with the hunters, but the real reason for having him here was to give Lauren the bullets that Joe was going to need in the last adventure. I did not yet know what that was, exactly, but it was taking shape and I knew that he was going to be short on ammo and needing more.
I still did not realize that Lauren would be fighting Horta in the past, or that there would be a more powerful vampire, Tubrok. Still, this confrontation was going to be adequate for the climax of this world.
---
C. S. Lewis somewhere spoke of the "materialist magician", the person who tapped supernatural powers but believed they were entirely natural abilities of his own. Kondor has something of that perspective of the wizard—who is not such a person, who actually is knowingly tapping supernatural energies. However, he is correct that there is a difference between having mental abilities beyond those of everyone else that give you unexpected powers and using magic—he just fails to recognize that the latter is also possible.
Joe tells the dying man he's going to be all right, and maybe he thinks so, if he can get back in time to help him; but there is something to the need for medical personnel to encourage positive thinking in patients, who are more likely to recover if they believe they will, and so it may be that this is just something Joe has learned as part of "bedside manner".
Joe is faced with another evidence that what he thinks is happening is incorrect, as the dying soldier dies and comes back to life as a zombie to attack him. First he has to deal with the problem; then he has to explain it to himself in a way that fits his view of the universe.
---
Interest in these "behind the writings" continues, so I'm still thinking they're worth producing. Feedback is always welcome, of course. Your Patreon support is also needed to maintain this.
[contact-form subject='[mark Joseph %26quot;young%26quot;'][contact-field label='Name' type='name' required='1'/][contact-field label='Email' type='email' required='1'/][contact-field label='Website' type='url'/][contact-field label='Comment: Note that this form will contact the author by e-mail; to post comments to the article, see below.' type='textarea' required='1'/][/contact-form]