This is mark Joseph "young" blog entry #30, on the subject of Novel Directions.
This is about the creation of my book Verse Three, Chapter One: The First Multiverser Novel, now being posted to the web site in serialized form. This "behind the writings" look definitely contains spoilers, so you might want to read the referenced chapters before reading this look at them. That link will take you to the table of contents for the book; links below (the section headings) will take you to the specific individual chapters, and there are (or will soon be) links on those pages to bring you back hopefully to the same point here. There were also five similar previous mark Joseph "young" web log posts:
This picks up from there. In these chapters, all three characters pick up some new idea or direction, a sort of turning point in their worlds.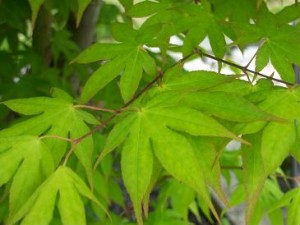 There is some essential background to the book as a whole in that first post, which I will not repeat here.
---
Making raingear from trashbags is an old Boy Scout trick.
Jackson was the first vampire my character fought, and it went very like the story here.
In the original text, Lauren leapt more quickly to the suggestion that it was The Book of Journeys; my editor thought it foolish to suggest that there would be only one old dangerous book in the world, although that was how it went in play. I expanded it, allowing the possibility that she was mistaken–but of course she was not.
I added the Internet research to Raiden's work. His story in the original always concerned me–if the vampires knew that the pages were in the library, they would already have come for them (university libraries are not holy ground), but there was no way they could have known he had found them if he did not reach beyond the library.
---
I spent some time trying to figure out how Kondor could find the Merry Men again; the task was not simple.
Although much of what I wrote about the Merry Men was from memories of stories, I did take some time to study a map of the area, to get a clear image of where the forest and the road were relative to the city.
---
From the moment Slade faced the three adventurers at the entrance to the Dungeon of Coriander (before it got its name changed to Corlander), I knew that I wanted him to learn a lot of fighting but also a bit of magic and a bit of thieving. The fighting part was simple, as fighters always taught potential fighters then; the magic part was not too difficult, as Omigger took something of a fatherly fondness for Slade and would gladly share his knowledge. Thieves, though, are not so forthcoming, and so it took some work to devise a reasonable scenario through which Filp would start teaching him. This was my solution.
As I started the part about breaking into the castle, I was working on the assumption that they were breaking into someone else's castle. I did not think to make it Filp's castle (which makes more sense on a lot of levels) until I'd written them into the place where they were caught.
I have always been fond of the "construction delays" joke.
Hiding the rope and grapple with the catapult equipment was an abrupt inspiration, a sort of "Huckle-Buckle-Beanstalk" hidden in plain site solution to what you do with that much rope while trying to sneak around a castle without revealing that you're there.
The tricks and problems come mostly from years of running AD&D games, but also from trying not to awaken family late at night as a teen.
The guard's line is the same as the line used by Will Scarlet in Sherwood, and intentionally so. I liked the line, but I thought the effect of repeating it was also interesting.
---
There were two traditions related to vampires entering places. One holds that they cannot enter holy ground at all; another holds that they cannot enter any private building without the invitation of the owner. On reflection I suspect the latter was an attempt to secularize the former, to explain why vampires could not enter churches without giving the church itself any special power. Somehow, though, it seemed that in World of Darkness (at least as Ed ran it) vampires could enter any place that was not holy ground, but could not enter holy ground without invitation from someone with an inherent right to give the invitation, such as a priest or pastor. This confused my editor, who I think did not grasp that the home of the priest is actually part of the church property. I attempted to clarify that here.
I also made a point of dealing with the differences in faith as real differences, that Raiden could not casually accept Father James' invitation without violating his own faith, and Father James could not risk opening the gate to someone who could not pass his test.
---
Kondor's concern for the frail lives of those who are not versers becomes a liability at this point, as he won't shoot those who are attacking him. I don't think I realized at the time, though, that this would begin pointing him in the direction of being the local physician. I was still working from the assumption that he was going to learn to use bows and swords and staves and tracking and stalking skills from the locals. He was my chance to have a character taught the bow by Robin Hood and the staff by Little John, and I still thought I was headed that direction.
I had woods behind our house when I was a boy, and spent a fair amount of time camping with the Scouts as well as learning a very little bit from my great uncles Felix and Peter, who were hunters. I understood something about feeling a trail under your feet, and looking for faint game trails, that small animals could pass under the brambles, and my descriptions of Kondor's actions as he fled into the woods are based on trying to figure out the best way to move in such an environ.
"An ounce of prevention is worth a pound of cure" must be an American expression; my Australian editor did not recognize it.
I kept running into the problem that Kondor needed to find the Merry Men, but they were notorious particularly because of how difficult it was to find them. Kondor was going to have to teach himself how to do this.
---
I figured out how to resolve the problem Slade and Filp faced right here as I started writing it: it is not as the reader has supposed. But then, I had reasonably set up this outcome with the talk of testing their readiness, so I didn't feel bad about springing it.
Slade wonders what he is going to do the next summer, but I was wondering the same thing.
---
Interest in these "behind the writings" continues, so I'm still thinking they're worth producing. Feedback is always welcome, of course. Your Patreon support is also needed to maintain this.
[contact-form subject='[mark Joseph %26quot;young%26quot;'][contact-field label='Name' type='name' required='1'/][contact-field label='Email' type='email' required='1'/][contact-field label='Website' type='url'/][contact-field label='Comment: Note that this form will contact the author by e-mail; to post comments to the article, see below.' type='textarea' required='1'/][/contact-form]