This is mark Joseph "young" blog entry #285, on the subject of An Expression of Gratitude.
I need to thank a lot of people.
The complications include that I do not know who you all are, and I'm not sure of the propriety either of naming those whose names I have or contacting you personally.
Thus I am thanking you all, however many of you there are, through this web log post.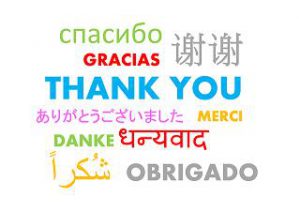 This arises from the fact that I recently had a myocardial infarction–a heart attack–which put me in the hospital. I posted that in this Facebook post, and somewhere about twenty responses down I posted again with news of the Friday and Monday procedures, and my Tuesday discharge and such.
Many of you sent what I guess would be called "good wishes", that is, comments, messages, whatever, hoping that I would get better. Thank you. I have done so to a significant degree, although I am still a bit weak and officially convalescing (and my wife has already scolded me for overworking once she knew how much I did yesterday, the day after my discharge, but someone had to get the boys to work and someone had to pick up my prescriptions, and more often than not I find that someone is me, particularly when she is working a string of night shifts, driving herself for the first time since her broken hip, and needing to sleep during the day). So I am not fully recovered, but I am back at work.
Many of you prayed, and for this I am particularly grateful. You have, of course, obligated me to let you know about the answers to your prayers so that many of you can give thanks to God for the grace extended through the prayers of many of you (cf. II Corinthians 1:11). I have largely done that in the Facebook post. I am not out of the woods entirely–I have a bag of new medications (and of all things the pharmacy couldn't fill the "aspirin" prescription (chewable baby aspirin–how could they not have that?), so someone has to go back for it today), and I have two appointments for a cardiac stress test and a followup to decide what the test results mean. Those are in the second week of March.
At least two of you made a point of spreading the word of my debilitation, and of encouraging people who at least know who I am to support me financially during this time. That has resulted in a few gifts of significant amounts through my PayPal.me account–the first real activity there since it opened, and enough to pay for this bag of prescriptions and a bit more. I have not seen any new Patreon patrons yet, but Patreon's notification system is sometimes wonky so I'm going to include mention of that–because I am grateful to those of you who have made an effort to keep me going, and thankful to God that you are there, to those who contributed and to those who encouraged others to do so.
I'll extend these thanks to those who have been meaning to send a bit of help my direction and simply haven't yet done so; I know what that's like, as there are often times when I have something I need to do soon that goes for days or weeks or even months before I manage it. So thank you for the prayers and support you are going to send in the future. You really do make a difference.
As the picture says, thank you.