This is mark Joseph "young" blog entry #0002, on the subject of Planned Parenthood and Fungible Resources.
I'm remembering being a kid. I've saved two dollars from my fifty cent weekly allowance, and now have permission to walk the couple miles down the busy road to the corner store. I'm planning to spend my allowance on candy and comic books. Candy is usually ten cents a bar, with gum and Lifesavers® a nickel; comic books are, if I remember aright, a quarter. I have not decided how much I will spend on either candy or comic books, because I haven't seen what they have, but I'll probably split it down the middle, a dollar on each.
Hey, this may sound like fantasy to you, but that's what it was like when I was a kid. Also, New Jersey did not have a sales tax then, so I don't have to worry about that in my calculations. Only the next part never happened–but it might have.
So as I'm leaving my mother in a fit of generosity gives me an extra dollar–but she says I am not to spend any of it on candy. So now I have three dollars, two of them my own to spend as I like and one that is specifically limited as "not candy".
I look over the comic books and find four that I like, and that's a dollar; so I spend my mother's dollar on the comic books, and buy twenty candy bars with my two dollars.
Of course, I did not spend a dime of my mother's dollar on candy; I spent it all on comic books. However, because I had that dollar from her, I could get four comic books with her dollar and free up my own money to spend on candy. The result is that I got the same number of comic books (half of the money with which I started would have bought those four books) and twice as much candy, because having my mother's dollar for the comic books I did not have to spend my own money on them and I could get the candy.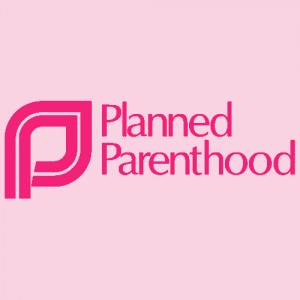 Planned Parenthood swears that it does not spend any Federal money on abortions. I believe them. They undoubtedly have strict accounting procedures that enable them to track where the Federal money goes, so they can account for it. That money goes into services that are certainly valuable to men and women alike. In fact, those services are so important that Planned Parenthood would probably make the effort to fund them by other means were there no Federal money to provide them. Fortunately, mom gave them a dollar that they can spend on those other services, which frees up that much money that would have gone to those services to pay for abortions.
Certainly Planned Parenthood does not spend as much on abortions as it gets from the Federal government; for one thing, that would be obvious, and for another they have plenty of other services for which to pay. It is undoubtedly true that the Federal money makes it possible for them to provide more of those services than otherwise, as well as divert other monies to abortions, and that without the Federal money they would still offer everything, including abortions, but that they will provide fewer services overall to fewer people. Yet no matter how you argue it, it is still obviously the case that the Federal money makes it possible for Planned Parenthood to put more money into abortions, money which would have to go to other services if they did not have that Federal money to pay for those other services. The administrators who are paid in part from Federal money are in part running the abortion services of the organization. The buildings that are funded by Federal money are used in part to facilitate abortions. Money that keeps Planned Parenthood operational is de facto money that supports its abortions programs.
The argument that no Federal money goes to abortion does not work. The fact that Federal money pays for programs, services, facilities, and personnel that would otherwise be paid out of money that now pays for abortions means that abortions are being subsidized by that money. We can argue–we are indeed still arguing–as to whether an abortion is a means of freeing a woman from the enslavement of an unwanted child or the murder of a child by its mother; we can argue whether we want tax money to pay for such things; we cannot argue that it does not enable them rather directly.
It really cannot rationally be said to be otherwise, as long as the one organization receives money from the Federal government and spends money on abortions. I can argue that I used my mother's dollar to buy the comic books and bought the candy with my own money, but obviously I would not have spent as much on candy if I did not have that dollar because I would have bought some of those comic books with my money. Planned Parenthood can argue that the Federal money does not go to abortions, but just as obviously they spend more on abortions because they have the Federal money to pay for other programs that would otherwise come out of their regular budget.
The author has also written Was John Brown a Hero or a Villain?, Professor Robert Lipkin, the Concert Violinist, and Abortion, and the song Holocaust, addressing related issues of abortion, on this site.
[contact-form subject='[mark Joseph %26quot;young%26quot;'][contact-field label='Name' type='name' required='1'/][contact-field label='Email' type='email' required='1'/][contact-field label='Website' type='url'/][contact-field label='Comment' type='textarea' required='1'/][/contact-form]