This is mark Joseph "young" blog entry #95, on the subject of Music Ministry Disconnect.
I was recently invited to join a Facebook group created for Christian musicians to "network". I'm not sure whether it's working–most of the posts I've seen thus far are the same kinds of self-promotions I've seen in other Christian musician discussion groups–but it prompted me to consider what a Christian musician network would do. The top of my list was that it involve Christian musicians helping each other understand what they were doing and how to do it better. I have some experience with that, which inspired me to start composing a miniseries here for the web log through which I might perhaps be able to share some of that with other musicians.
Before I get to the first step, though, it might help you for me to give a few credentials–who am I, that I would presume to advise Christian musicians in their craft? Don't worry; this article is about the first step, but I want to cover those preliminaries before I get there.
I have been a musician for so long that I tell people English is my second language–I originally spoke Music. My kindergarten teacher noted it (she told my mother I was her "little songbird"). By the time I started high school I played about a dozen instruments (piano, clarinet, saxophone, oboe, ukulele, guitar, fife, recorder, tonette, organ, bass guitar, that I remember) and the list has since grown–give me an instrument I've never seen, and in half an hour I'll be able to play a tune I composed specifically for it. I was also in choirs and choruses, often as soloist. Twice I was in New Jersey All-State Chorus, and I also joked that I was in every musical ensemble my high school offered except the Girl's Octet. (I was student director of the Freshman Chorus when I was an upperclassman.) I clepped out of three terms of music theory in college before deciding that I was going to major in Bible rather than music. I also played in quite a few local rock bands and jam sessions, formally and informally. With a group of friends I recorded an album of my original music (Genuine Junk Lives in Ramsey) in about 1968, but we never released it because we were concerned about copyright issues. My credentials as a musician are fairly solid.
At the beginning of 1973, the last "secular" band I directed, a precision jazzrock group called BLT Down, made the decision to change to all Christian music and ministry, under the new name The Last Psalm. Since then I have been involved almost entirely in Christian music, playing with or directing Jacob's Well, Aurora, TerraNova, Cardiac Output, 7dB, Collision, and a number of other bands some of which did not have names, plus doing solo work. Around that time I also took every opportunity to speak with artists after their appearances, to get their thoughts on what someone hoping for a career in Christian music ought to do. These included Barry McGuire, Ted Sandquist, Phil Keaggy, Larry Norman–well, it was a long time ago. In 1979, after college, I landed a job at WNNN-FM, then one of the most respected contemporary Christian music stations in the country, and had opportunities to speak with more artists, including Noel Paul Stookey, B. J. Thomas, Marty McCall, again Barry McGuire, Glad, Found Free, Scott Wesley Brown, Glen Kaiser, Chris Christian, Brown Bannister–we ran an artist interview show every week, and probably half of these were my interviews. I knew quite a bit about what was happening in the Christian music world, and had plenty of opportunity to get ideas from people.
I also discovered along the way that I had a calling to ministry, specifically as a teacher. If this series survives, we will discuss that. For now, the fact that I am Chaplain of the Christian Gamers Guild and author of several books should be adequate to support the presumption that I am a teacher; it thus makes some sense that I would take this opportunity to teach what I know about Christian music. I hope at least some of you will benefit, and will let me know how you benefited at some point.
Also, although this is particularly targeted at musicians, I expect many of the principles will apply to those in other fields, particularly artistic and performance fields, and perhaps those in other kinds of ministry, although I don't expect to be tackling those directly.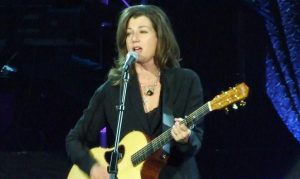 When I began doing Christian music, the question should have arisen as to whether being a Christian and a musician automatically put me in Christian music ministry. Because I lived in the northeastern United States in the early 1970s, that was not a question: if you were a musician and a Christian, of course you were a minister, and were called to use your music for evangelism. We did that not because we were particularly good at it nor particularly successful nor in a sense particularly led that direction, but because that was what Christian musicians did. If you were a Christian and a musician, and you did not use your music for evangelistic outreach, believers in that part of the country at that time would seriously question your commitment to your faith. We, that is, people in the Evangelical/Charismatic community, were aware that there were singers in Nashville doing Country Music who would throw in an occasional Christian song (usually Amazing Grace, but they would also produce Christmas albums with a mix of sacred and secular songs), but we assumed that they were not really Christian. Somewhere I encountered the testimony of a man who had sung Black Gospel (that's a musical style, not a racial denigration) for years before he had discovered that the gospel message was true and became a believer; singing an occasional Christian song as an audience pleaser did not make someone a Christian musician.
Yes, we were rather judgmental; we probably would have called it discernment, but it was really about applying our concepts and standards to other people. We failed to grasp that it was possible to be a Christian, a musician, and an entertainer without being an evangelist.
Our mistake was in one sense defensible. After all, every believer is called to "preach the gospel", to "do the work of an evangelist", to "have an answer ready". We therefore assumed that anyone who gathered an audience to hear some music was obliged to use that music entirely to deliver that message. Yet even those who are called to ministry, such as pastors, don't constantly talk about the gospel–sometimes they talk about what to have for dinner, and some of them even talk about favorite sports teams or music or movies. Certainly a musician who is a Christian is going to mention it, and share his faith with others; that does not mean he is of necessity called to be a minister at all, let alone an evangelist. I have known quite a few musicians who were called into ministry; I've known quite a few ministers who were never musicians and Christian musicians who have never been called into ministry. It took me a long time to grasp that, but Amy Grant and B. J. Thomas are just two prominent examples of Christian musicians who have always been entertainers and probably never called to ministry. B. J. Thomas severed ties with many believers because they couldn't understand that.
Thus the first question a musician who is a Christian needs to ask himself is whether he is called to ministry at all, or whether he is just an entertainer who happens to be skilled in music. Jubal, father of all who play the pipe, was a son of Cain, not of Seth. God's people do not have exclusive ownership of music.
In reaching this conclusion, it might help to have some understanding of the kinds of ministry that we can identify. That's part of what this series is going to cover in future installments, so you'll have to read those for that kind of help. It should also be noted that just because you do not have a calling to ministry does not mean you can't play in a ministry band of some sort with people who do. I sometimes am invited to play with local worship bands; I am not a worship leader, but that does not mean I cannot contribute support to the ministry of someone who is. In the same way, if your church needs someone to play guitar for a service, you are not excluded from doing so simply because you are not called to ministry. I don't think Donna Summer ever claimed to have a ministry calling, but that did not prevent her from sharing her testimony during her televised concert special. You don't have to be an evangelist to share the gospel. The point here is that you don't have to share the gospel to be a Christian entertainer. Obviously sometimes you are going to have to let people know that you are a Christian, and what that means; you do not have to build your concerts around it. God wants us to enjoy life, and that includes having entertainment that is God-honoring; not everything that is God-honoring necessarily has to mention the name of Jesus.
The flipside of this is that if you are called into music ministry you must understand that not everyone is. That's distinct from recognizing that everyone's ministry is unique, and that other Christian ministers are going to have different objectives and different methods for reaching them. You have to understand that just because this guy is a good guitarist and a good singer does not mean he is called to be an evangelist or worship leader or other minister. He might merely have a musical gift. He might be able to support those other ministries, to play in your worship team or your evangelism band, but there's no reason why he can't use his gift to share some secular music he enjoys and thinks uplifting in some way. If he plays in bars or coffeehouses or county fairs, he's not being unchristian simply because he chose a secular venue and did not use it to sing a lot of Christian songs.
I would expect that a Christian entertainer would give thought to the messages his music conveys. You don't always have to be preaching the gospel openly, but you should be careful about preaching that which is against it. Certainly a minister should prayerfully consider what he intends to sing and say, but the fact that you are not a minister does not excuse you from prayerfully considering your own performances. Indeed, you might discover that you are called and simply failed to recognize it. On the other hand, you might be an entertainer who happens to be Christian–and the world needs those, too, because we are to be lights in all the worlds. The Christians I know in the hobby game industry make a difference in the lives of the people around them without all being pastors or preaching sermons. The same is true in the music world: we need musicians who are Christians interacting with people who are not, and music ministries generally have a lot more trouble reaching unbelieving audiences than good entertainers who happen to be believers.
There are two points to take from this.
The first is to remember that all believers are called to do all things to the glory of God; that includes the entertainment we enjoy and the entertaining we provide. Just because you are an entertainer but not a minister does not mean you are not responsible for what you say and sing. We are all called to minister, in the fundamental sense of serving others, but it seems only a small number of us are called to be ministers in the somewhat technical way we have come to use the word. That is the second point: Christian musical entertainer is the default; it's what most Christians who are musicians should expect to be. The calling to ministry is something else.
I can't give much more advice to Christians who are entertainers beyond what I give to Christians generally, because I am not and never have been in that category. I have always been in Christian ministry–but it took a long time for me to figure out how I should do that. Next time we'll start talking about kinds of ministry and how to know if you are called to one.
[contact-form subject='[mark Joseph %26quot;young%26quot;'][contact-field label='Name' type='name' required='1'/][contact-field label='Email' type='email' required='1'/][contact-field label='Website' type='url'/][contact-field label='Comment: Note that this form will contact the author by e-mail; to post comments to the article, see below.' type='textarea' required='1'/][/contact-form]