This is mark Joseph "young" blog entry #55, on the subject of Stories Winding Down.
This is about the creation of my book Verse Three, Chapter One: The First Multiverser Novel, now being posted to the web site in serialized form. This "behind the writings" look definitely contains spoilers, so you might want to read the referenced chapters before reading this look at them. That link will take you to the table of contents for the book; links below (the section headings) will take you to the specific individual chapters, and there are (or will soon be) links on those pages to bring you back hopefully to the same point here. There were also numerous similar previous mark Joseph "young" web log posts:
This picks up from there. The battles our three characters were fighting last time have come to an end, or at least a lull, in these chapters.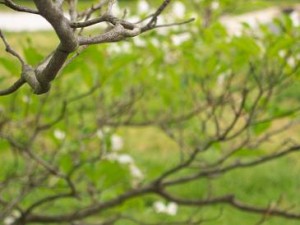 There is some essential background to the book as a whole in that first post, which I will not repeat here.
---
Lauren's story was driving forward at the moment with the arrival of Horta, so I brought her back and delayed Bob for a chapter. That also had the advantage of leaving Bob floating in space a bit longer, giving the feeling of that seemingly interminable waiting he experienced before he was rescued.
I still had no idea what the acorn did; having Bethany shout to use it was another piece of the puzzle I was going to have to solve when I worked it out. It seemed appropriate to suggest that it would be useful against Horta.
Lauren is overmatched by Horta, and it shows. She is losing from the beginning, and can't get an advantage.
I did not need the gun, as such, to go with her; I only needed the bullets. To have Horta damage the gun meant Lauren was not going to use it, and the bullets would be in the clip when she reached the next world.
The more potent a spell is in Multiverser, the more it costs to do it. The cost of the magic Lauren uses to engulf Horta in flame is high in that the range is extremely short creating the serious risk that the user will be caught in the fire—which is what happens to Lauren. The idea that the spell Lauren used was so powerful that it killed her even as she succeeded was an idea I had seen with explosives, but not with magic.
---
The notion that life pods are automatic seems to be presumed in science fiction stories, but it occurred to me that it is presumptuous and there should be some consideration of why they are that way. The answer was simple enough.
This was a different way to show the battle; it saved me from trying to work out the details of how they did such combat just yet, and captured the necessary parts.
Bob reasonably sees this as a turning point in his life, a moment at which he has begun to be a warrior. It's not much, but it gives him his start.
---
The vorgo has had its effect, and by chance it has brought to unlife the dead man next to Joe. He is now looking for an explanation that does not include the idea that magic has animated a corpse and caused it to attack him.
He also has the experience of being frightened of something which intellectually he does not believe. The dead are dead, he tells himself, and this is all done as part of a psychological battle—but if so, it is working against him almost as well as against the others, because he believes they are undead even though he knows they cannot be.
Again Kondor comes up with a naturalist explanation for a supernatural event. That leads him to start seeking a naturalist solution, which the reader knows is a mistake.
---
The image for this world bothers me a bit. Our artist was from the southwest, and apparently was unfamiliar with the shape of the wigwams made by Native Americans in the eastern forests—he made them look like teepees of straw. They're supposed to be round-topped. But then, I'm not an artist.
Although I knew that this was the last world for the book, and I knew the major plot points that would have to happen here, I actually knew very few of the details of this world at this point. I knew that it was primitive; that was about all.
The telepathy test was something that I don't think I'd ever seen anyone try, but it made sense: if you were still in the same world, you should be able to find the mind of at least one person whose mind you knew. Lauren did not consider the possibility that they might all, or any, be asleep, though.
I considered that she might have been teleported to the Poconos, not far from the city; I knew she had not been, but it was a possibility she had to consider.
The notion that versers think about patterns in their arrivals is a recurring one. There are no patterns, but the randomness of the arrivals sometimes seems to create them.
I sleep in sweat suits. I started decades ago when we had a dog who would wake me wanting to go out, and the pajamas I favored while not indecent were not exactly adequate for being seen by neighbors. The practice made sense for a verser, particularly when in an outdoor setting, so Lauren adopted it. I don't think I ever considered what the others wore for sleep.
---
I was actually impressed by Slade's performance; it seemed to work well. I thought it would be good to have his shipmates impressed.
QNL is explained later. It stands for Quantum Non-Locality. I don't know whether it would actually work, but is based on the theory that one particle of matter can exist in two places at the same time, which I'm told has been "demonstrated".
Slade questions his actions, wondering rather human questions about the men he had killed, and chides himself for doing something (the thinking) that does not fit with his warrior self-image. I've seen the monolithic fighter type, and he doesn't make a lot of sense to me.
Slade's decision to push the questions from his mind seemed an important part of his character development, but I'm not yet certain where it is leading.
---
The priest Talwin is of course healing people by prayer. Kondor assumes that that is not possible, and so concludes that Talwin simply persuades them that they can keep going.
Kondor keeps coming back to being a doctor. It seems to be his first response in most situations, and so has become very much core to his character.
Figuring out what day would look like when the sky is so totally overcast it is as night, to a man whose red and blue visual receptors are tuned outside the visible light range into the infrared and ultraviolet respectively, was a feat; but I had already considered the problems of mixing those frequencies into normal eyesight in a web page on vision variants in Dungeons & Dragons™, so I had a head start on it.
---
Interest in these "behind the writings" continues, so I'm still thinking they're worth producing. Feedback is always welcome, of course. Your Patreon support is also needed to maintain this.
[contact-form subject='[mark Joseph %26quot;young%26quot;'][contact-field label='Name' type='name' required='1'/][contact-field label='Email' type='email' required='1'/][contact-field label='Website' type='url'/][contact-field label='Comment: Note that this form will contact the author by e-mail; to post comments to the article, see below.' type='textarea' required='1'/][/contact-form]