This is mark Joseph "young" blog entry #456, on the subject of Versers Prepare.
With permission of Valdron Inc I have previously completed publishing my first seven novels,
in serialized form on the web (those links will take you to the table of contents for each book). Along with each book there was also a series of web log posts looking at the writing process, the decisions and choices that delivered the final product; those posts are indexed with the chapters in the tables of contents pages. Now as I am posting the eighth, In Verse Proportion, I am again offering a set of "behind the writings" insights. This "behind the writings" look may contain spoilers because it sometimes talks about my expectations for the futures of the characters and stories–although it sometimes raises ideas that were never pursued, as being written partially concurrently with the story it sometimes discusses where I thought it was headed. You might want to read the referenced chapters before reading this look at them. Links below (the section headings) will take you to the specific individual chapters being discussed, and there are (or will soon be) links on those pages to bring you back hopefully to the same point here.
It was suggested in connection with Re Verse All that shorter more frequent behind-the-writings posts would work better; they proved to be considerably more work in several ways. Thus this time I am preferring longer, less frequent posts. Previous posts for this novel include:
There is also a section of the site, Multiverser Novel Support Pages, in which I have begun to place materials related to the novels beginning with character papers for the major characters, giving them at different stages as they move through the books.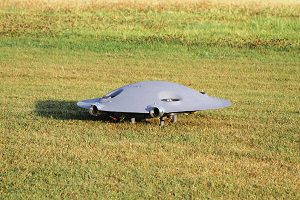 History of the series, including the reason it started, the origins of character names and details, and many of the ideas, are in earlier posts, and won't be repeated here.
I came into this with no particular direction other than the idea that if Joe was building aircraft Slade would think about anti-aircraft guns. Everything else came from the flow of the story, including the new engineering building and the consideration of rockets.
---
Life kept me from writing for a couple days, so I had thought through bits of this several times. Still, a lot of it was innovation along the way, particularly in the details of the dialogue. I wanted it to go down in one chapter, but at the same time to feel like it was a slow process.
---
It occurred to me that two of the most important inventions of the industrial age were interchangeable parts and assembly lines–neither of them consumer goods but both critical to the production of consumer goods. I was uncertain at what point interchangeable parts had come into existence, and guessed that they would have been developed for the steam engine industry, but was certain that assembly lines would not yet have been created. It gave me something else for Kondor to contribute.
---
I had a next step for Derek and Vashti, but I couldn't rush it, so I needed to create a chapter that would suggest the passage of a significant stretch of time during which they had to remain aboard the ship. That wasn't difficult–after all, the automated systems have a lot of work to do before there will be a place for people to live.
---
I began with the notion that Joe's house would be ready, snow would come, and I had to fill a chapter before I returned to Derek. Turning on the heat pointed me to the storm windows, and from there to the wealth of little inventions that made a difference, and from there to the fact that they all needed electricity.
---
The asteroid was my exit plan for Derek and Vashti, and I knew what they were going to attempt. At the same time I did not want to make it seem as if this were my plan, so I had to come up with alternatives. I had one in mind by the time I finished writing the chapter, so at that point either they were going to take one of the auxiliary ships and attempt to move it off course, or they were going to attempt to recall as much of the settlement action as possible and get Wanderer in orbit to keep the people safe for a few more decades. I hoped to come up with another proposal before I wrote that chapter, which would probably be a couple days given the complexities of life at this juncture.
---
I had set this up in the previous Slade chapter, and had had some time to consider it. I originally thought that solar would be the method of choice, but recognized that even though Joe had extensive education and experience to support something like that, the early systems would be crude and it would take considerably longer to develop electrical power than I hoped. Wind is not as effective, but could be brought online more quickly.
---
This was the setup. I knew for quite a while that Derek and Vashti would be killed at the helm of an auxiliary ship, and just needed to find a way to make that happen. That led to the concept of trying to change the trajectory of a large asteroid. To get there, though, I had to come up with alternative proposals for dealing with that asteroid, and have the final decision make sense.
---
I wrote three paragraphs for this, and between being stymied on how to proceed and having life complications I left it for several days. When I returned, I figured I would have to make it a very short chapter and get back to Derek, so I wrote two more paragraphs and ended there.
---
I was not certain how much to include, from at what point to start to where to break. I decided to leap across all the prep and get them to the critical point quickly, and then to go to the transitional moment and stop there.
---
This chapter had been delayed several days, partly because life was in the way, but also because I didn't know what to write. I commented by e-mail to a writer friend that I didn't know what to write for Joe, and immediately realized that his work was keeping his mind off his grief, and that needed to resurface. That made this a significant chapter, more than just filler to delay the next event for Derek.
---
This was about bringing Derek into the new world with a damaged spaceship. I also brought the robot with him. This is mostly to show the birds what the future might hold.
---
I knew that Derek's arrival would create a stir, but the only way to show that was to do it from the outside, to have the birds react and have one of those already present see that reaction. I could have done more, such as have them bring the Gatling gun onto the field, but I decided I could resolve things more quickly than that.
Of course, one of the problems with these reunions is that the characters are certainly going to be telling each other things that the reader already knows, so it has to be done in such a way that the reader understands that what he has already read is being shared among them.
---
I knew I had to do a couple things here. One was give the impression that everyone had shared their adventures since their last meeting and gotten Derek and Vashti oriented to the new world. The other was to continue unpacking Joe's grief, particularly given that Vashti would remind him of Leah. At the same time, I had to keep it from being a dull retelling of events the reader already knows.
---
I was stuck on this for several days, partly because I couldn't figure out how to move forward, partly because I was still struggling with how the book would end, and partly because life was in the way.
The Babbage Engine was the inspiration for moving Derek into inventing something, but I realized he could do better than that thanks to Joe's progress.
Figuring out what they can eat is tricky in this world. It struck me as I was thinking about sandwiches that they don't have butter, and since margarine was created as a cheap substitute for butter they wouldn't have that, either.
---
This was delayed several days partly because of life difficulties and partly because of difficulty focusing on the scene. I changed the setting several times in my mind, at one point having Joe present, then just Slade and Shella in the living room, then in the bedroom, then finally over dinner. I realized after I wrote it that Derek and Vashti should be there, but given that they just arrived it's not unreasonable that they would be on a different sleep schedule and need to get acclimated to the new days.
The idea that a gathering of versers meant a serious problem approaching was something Slade had noted in Garden of Versers, and although it has something of a feeling of breaking the fourth wall, that the characters perceive something that is anticipating the plot, given Slade's beliefs it is not unreasonable.
---
I would estimate that this chapter was delayed a couple weeks.
Part of that was that as I was posting the last week's worth of chapters of Re Verse All I discovered that I had not completed setting up the character sheets for the support site, which I thought I had accomplished, so my attention was to some degree diverted to that. However, part of it was that I could see I was maybe three chapters from the end of the book, and had no idea how to construct those three chapters to get there, what had to happen, how much time to burn, how to burn it, and how to set up the climax. I'm still not certain how to do any of that, but I've fixed the character sheet problem and need to finish this book and get it set up for publication, as well as get started on the next, currently bearing the working title Con Verse Lea, because readers of Re Verse All are eager to know what happens to everyone next.
I overcame some difficulties by putting them together. I had been trying to decide what to do with Kondor's chapter and really had nothing, and at the same time I could foresee struggling with how to make Derek's chapter work in covering the unveiling of the computer. The fix was to take what I was planning for Derek's chapter and giving it to Joe, which worked better with him as an observer than with Derek as participant. It also gave me a different direction for the boy.
---
I had expected this chapter to cover what I had covered in the previous chapter, the unveiling of the Babbage machine, but having done that I had to push past it. It occurred to me that there were a few things in our education that came from Newton, and if they didn't have him they might be missing some, which Derek could provide, and I went from there.
---
My impetus for this chapter was to bring back into focus that Slade was expecting trouble, and so anticipate it just a bit. In real life, I'm posting the character sheets for In Verse Proportion and need to get this finished so it's ready to go and I can focus on writing Con Verse Lea.
---
I decided abruptly that I could have the alien sighting in this chapter, and then in the next have a verser meeting in which they discuss what to do about it, and end the book. For one thing, I realized that 147 chapters divided unexpectedly nicely into 3x7x7, which would make good structure for publishing the book and the behind-the-writings posts. For another, there was no reason to drag it further; they were going to have to face the situation with what they now had.
I couldn't just leap into the sighting, but it gave me more opportunity to explore Kondor's grief, and in this case to connect it to his atheism.
---
I was faced with the possibility that this was not preparation for war, and that Slade would assume it was and Kondor would hesitate to make that assumption, but it gave me the need for a meeting, and the ability to put forward possibilities and work from there.
---
This has been the seventh and final behind-the-writings look at In Verse Proportion. If there is interest and continued support from readers we will endeavor to continue with more behind-the-writings posts and another novel.