This is mark Joseph "young" blog entry #271, on the subject of New Jersey's 2018 Election Results.
We'll keep this short. More information can be found in the previous post #270: New Jersey's 2018 Election Ballot. At the polling place yesterday I was told informally that voter turnout was well above norms for off-year elections (years in which there is not a Presidential race at stake). The traditional political wisdom is that high voter turnout favors Democrats, and that appears to be the case this year, as the Democratic party has virtually taken over New Jersey on the Federal level.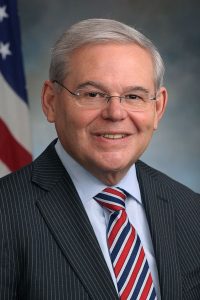 Public Question #1, School Projects Bond (2018) passed marginally, allowing the state to borrow another half (B)billion dollars for schools as career and technical grants and school security projects, college career and technical education grants, and something labeled "school water infrastructure grants". The vote was fairly close, with about 52% of votes supporting it.
Our Democratic senior Senator Bob Menendez held his seat, with a fraction over 50% of the vote. The Republican Bob Hugin trailed at about 46%, the rest of the vote split between four other candidates, the Libertarian and the Green getting about seven tenths of one percent of the vote each, the two independents getting half a percent each.
Looking at the House of Representatives, district by district:
It appears that New Jersey has moved from being about as neutral a state as you can have to being solidly Democratic–our governor is a Democrat and both of our state legislative houses are controlled by Democrats, both of our Senators are Democrats, and as it stands at this moment ten out of our twelve seats in the House of Representatives are held by Democrats. Republican Representative Chris Smith continues as the longest-seated of our officials, adding two more years to his thirty-eight year streak in the fourth district, and although officially it has not been settled Republican Tom MacArthur has a slim lead to retain his seat in the third district with one percent of the precincts still unreported.
I'll try to add a comment here when that race is settled.
Nationally, as you probably know, the Republicans gained a few seats in the Senate, but the Democrats took the House. This is probably a good outcome, generally, for the nation. The Senate has advice and consent for all Presidential appointments, including judicial appointments, and Republican control there means that more conservative judges will be approved to balance the spate of liberal judges appointed during the Obama years, improving the balance in the judiciary. Meanwhile, since all spending bills must originate in the House, Republican policy can't run wild, as compromise will be necessary for the government to continue functioning in the future.
So no one got everything he wanted this year, but no one should.