This is mark Joseph "young" blog entry #243, on the subject of Verser Redirects.
With permission of Valdron Inc I have now completed publishing my first three novels, Verse Three, Chapter One: The First Multiverser Novel, Old Verses New, and For Better or Verse, in serialized form on the web (those links will take you to the table of contents for each book). Along with each book there was also a series of web log posts looking at the writing process, the decisions and choices that delivered the final product; those posts are indexed with the chapters in the tables of contents pages. Now as I am posting the fourth, Spy Verses, I am again offering a set of "behind the writings" insights. This "behind the writings" look may contain spoilers because it sometimes talks about what I was planning to do later in the book–although it sometimes raises ideas that were never pursued. You might want to read the referenced chapters before reading this look at them. Links below (the section headings) will take you to the specific individual chapters being discussed, and there are (or will soon be) links on those pages to bring you back hopefully to the same point here.
There is also a section of the site, Multiverser Novel Support Pages, in which I have begun to place materials related to the novels beginning with character papers for the major characters, giving them at different stages as they move through the books.
This is the fourth mark Joseph "young" web log post covering this book, covering chapters 64 through 84. These were the previous mark Joseph "young" web log posts covering this book:
#218: Versers Resume (which provided this kind of insight into the first twenty-one chapters);
#226: Versers Adapt (covering chapters 22 through 42);
#235: Versers Infiltrate (covering chapters 43 through 63).
History of the series, including the reason it started, the origins of character names and details, and many of the ideas, are in those earlier posts, and won't be repeated here.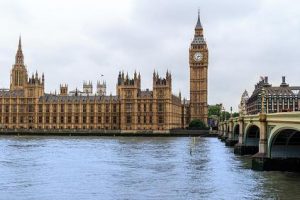 The scene so obviously lends itself to that stock moment Derek describes that I had to include the description–and then ignore it. Bomb defusing is of course very nerve wracking no matter what happens, but the idea that it did not go the way it goes in the movies seemed to be worth including.
There is of course an irony in the comment that Derek's life is not being written by some author.
The bathroom reference is because they're almost never mentioned in games and you only see them in movies if something dramatic is going to happen there–a fight scene, a seduction, a confrontation. It was a way of humanizing Derek, who has been running around chasing terrorists probably for a few hours, and now wants a bathroom.
---
I knew when I set up the "section five of the war code" segment that even though Bob would be expected to know what that meant, no one would be surprised to have Joe ask, and that was how I would get it communicated.
The race war does make it unlikely that there would be infiltrators; any spying would have to be done by people who obviously didn't belong where they were.
---
Derek's report of his actions in the raid would have sounded like fantasy at first, as he talks about changing forms. Of course, the fact that he is serious about it and others in the room take it seriously undoubtedly helps give it credibility.
By this time I had made the change (a few Brown chapters before) of resequencing the book to pull Derek's story forward. I now knew I wanted another spy adventure of some sort, something different, but spent a lot of time trying to figure out what. In the meantime, I pulled his loneliness back to the forefront.
---
The notion that a verser can claim to be anyone but cannot usually prove his identity in his present universe often appears in play, but I should note that I first saw it in a Peter Davison Doctor Who episode (Black Orchid) in which a murder had occurred and he was faced with the problem of explaining his identity to the local police. I had to consider what Bob had that might suggest the truth of his claimed identity. I remembered the ring, but for Bob it was simply the chest at this point.
---
My uncertainty about Derek's next mission slowed his story, and for the first time in quite a while I let both Bob and Joe continue their stories before returning to him.
It is difficult to know exactly what Joe thinks of Bob's story about releasing the djinni from the bottle. He obviously thinks it a fanciful tale, but does not consider what that means in terms of the fact that Bob presents it as if it were true. That is, did something happen that caused Bob to believe the story of the djinn lord being released from the bottle, or did Bob create the story and disseminate it pretending it to be true, for some other reason? Of course, the existence of the antique bottle adds color to the story, and causes what the British would call "the punters" to accept the tale more readily.
The wind responds in support of its ally, as well as it is able in this lower-magic world. Joe of course attributes this to happenstance.
---
I was stalling a bit, but also trying to provide credibility for improved skills in some training time. I was also stepping away from the Kondor/Slade story, in part because I was not certain where it was going and in part because I thought it had created some suspense to hold the reader for a moment.
I selected what I thought were probably the major languages in the world of modern espionage. I specifically did not include some obvious ones as not really that significant in the kind of work he was doing.
---
I was playing this by ear to a significant degree. When the general asked Slade whether he objected to keeping the inquiry open, I thought immediately that if Slade objected it might close the inquiry, and I needed the story to continue; but then by the time I started writing this I realized that there was bound to be an appeals process, and a closed inquiry would probably mean taking it to another level.
Bob's perspective on history makes the women's suffrage movement "ancient history". He was never interested in the world before the present, so he doesn't know much about it.
---
I thought about what I could do next, and decided that I should send Derek on a foreign mission–let him use his passports and such. I thought that an embassy or consulate would be the right choice, because it wouldn't require him to be better at another language than he had any right to be. I thought that investigating a security breach or leak was a reasonable choice, in part because I couldn't remember any movies where that was the hook so I wouldn't be tempted to follow someone else's plot.
I chose Romania for a couple reasons. One is it's the only country I have ever visited for any length of time–three weeks back in 1972. I picked up a few words most of which I have since completely forgotten (I can say "what does this cost" and "thank you", I think, maybe "you're welcome"). There's also the moment in The Thomas Crown Affair (the newer version) when the cop asks insurance investigator Banning if she speaks any Romanian, and she says, "Who would ever bother with Romanian?" and proceeds to talk to the criminal in Russian. I actually wrote about that in a Game Ideas Unlimited piece about skills which I do not now remember beyond that reference.
Every fictional spy organization has a section that handles special equipment; I needed a name for mine, so I called it "Gear". That way I wasn't stealing from anyone.
I got a kick out of the bit about the British secret service saying everyone else in the world drives on the wrong side of the road.
---
I kept thinking that Joe's overriding story was going to be about his racial prejudice. The problem is that every time I brought it forward at all, it began to resolve, and here it pretty much comes to its completion. Thus I keep thinking that Joe needs a story, and I don't have one for him–although his character development has been genuinely positive in so many ways.
---
The Coke® and Pepsi® observation is one I made on my 1972 visit to Romania, where we also stopped at Prague and bought Coke® in the airport, but then found only Pepsi® during our three-week stay in Romania. The rest I deduced at the time.
I decided that the best way for Derek to avoid talking about his cover background was to include in the cover that he was not interested in diplomatic service and didn't want to be here. That immediately suggested that he must have something else he wants to be doing instead, some different future for himself. Rock star came to mind, and artist, but he had no skills in those areas; comic book creator suffered from a similar problem, and I did not think that author would be the kind of thing that fit the profile. I was about to consult with family and fans on the subject when it occurred to me that the big deal today is video games, and Derek certainly can pass himself off as an aspiring computer game designer.
The idea that you get promoted to the place where you are no longer competent is one of the stated corollaries of the Peter Principle; I was not certain at the time that I wrote it, but I was certain that Derek wouldn't know the origin of the idea.
---
The notion that the secret weapons project was at a secret location provided a solution to the problem of Bob not telling the general where he was going; versers have to get good at explanations that explain why they don't explain more.
---
I wasn't sure what should happen in this story at this point, so I decided to get my characters to discuss it and see what they thought.
Joe's prejudice against people who believe in God and magic is growing into a new problem, but I don't see yet how to resolve it.
This was a strange point in the editorial process. I had written Kondor stories through 118 and Slade stories also through 118, taken Joe into another world and brought Bob to a place where I was not at all certain what to do with him next, and had then shifted all the Brown stories forward and was filling in his events. I knew that I had another significant Brown story to tell that was still forming in my mind (the Romanian leak) but didn't know what was going to happen; I was still in the mode of rushing his story because it was the different world. I was beginning to think that Bob was going to vanish from the book for a while, because after his upcoming confrontation with Mlambo (the last chapter I had already written) I had nothing. I abruptly decided that it was time to skip a Brown chapter and bring a Kondor chapter forward, so that Derek would seem to be in stall mode for a bit. It didn't really help me with the writing time, because this chapter had already been written and simply had to be slotted into the space and properly numbered, and I would still have to write Derek's next chapter next anyway, but I thought it would work better in the flow of the book.
---
I was a bit stymied myself, and I remembered that one way I use to figure out what the character should do is to have the character try to figure out what he should do, so I put Derek into the mode of trying to identify what kind of person might be the leak. I thought of four good possibilities, and left it at that, partly because at the time I was late for something else and had to type quickly.
---
At this point I'm working through the options by having the characters discuss them. I'm still not certain what I'm going to do.
It is worth mentioning that I had written this chapter probably several months before I had written the previous chapter in which Derek is doing much the same thing (considering the possibilities). I'm not sure that I didn't get the idea of doing it for Derek from the fact that I had noticed it upcoming here, but they were done quite some time apart, and this one first.
When Kondor said that if there were gods controlling their destinies, it would be time to verse out, I did not think it was going to happen any time soon. It happens to be coincidental, but very telling that what Joe says the multiverse would be like if there were gods happens to happen, and he ignores the exact evidence that he suggested would support such a belief.
---
I now had shifted the burden such that I needed to write a lot of Derek's story in order to slot it between Bob and Joe. As I struggled with how to proceed with Derek, I remembered thinking, and writing somewhere, that the way to write a mystery is to begin with the conclusion: decide who did what, how and why, and then work to what clues would be left behind in that case, and then how the detective discovers them and assembles the crime from them. Yet when I wrote the mystery of the vorgo section of Old Verses New I did not actually do it that way. I think I started that way–I was going to have the former student be the criminal, who stole the vorgo because his wife had recently died and he hoped he could revive her–but my story managed to go rather directly to him and I thought then that it was too easy, so I changed my criminal as I was closing in on the solution. (This also gave me the inspiration, eventually, for the game version in which there were six possible suspects and slightly different clue sets for each.) So now as I faced what is a mystery for Derek, I was floundering in part because I didn't know who should be the villain–indeed, I didn't even at this point have a cast of characters for it. So I was going to have to develop that to get to the solution.
I had begun with a British consulate, but when I started doing online research I discovered that there was a British embassy in Bucharest. I sent them an e-mail asking for some idea of the staffing and housing there, and got a very nice reply saying that for security reasons they could not tell me any of that–but then, I had also browsed their web site and their Flickr site, so I got a fair amount of flavor from those. After the fact, my wife said I should not have sent the note, because it was obvious they couldn't answer my questions and likely that I got myself added to some sort of terrorist watch list for my efforts.
In the time immediately following the writing of the previous Brown chapter I was turning over the possibilities in my mind, and realized that there was a fifth possible motive for the leak. Someone might do it strictly for the excitement. I wondered if that was plausible, and also whether it was possible to catch such a person, and if so how.
---
I decided that I would move Joe to another world now, and do it simply by having Shella notice that he was no longer there. I'd cover how it happened retrospectively later, and not have to deal with it directly.
The thing about the wife knowing that the husband is awake before the husband does comes from my personal experience.
I was still undecided about what I would do with Bob and Shella. On one hand, there wasn't much I could do with them in this world; on the other hand, I didn't have any good ideas for a next world for them and there probably were a few things they could do here, if I could think of them.
---
It took me several days to get a chance to discuss the idea that the leak might be done by someone seeking excitement with someone else. It wound up being Evan, my fourth son, who reminded me that in the digital world hackers frequently do it for the thrill, for the ability to prove to themselves and, anonymously, to others that they can.
I took that computer connection and sort of reversed it: I had come to the idea that Derek got a thrill from hacking systems from that discussion, but I used that recognition on his part as a bridge to the idea that his spy might be doing it for the thrill. Most of the discussion about how to run the computer part was there to set up that jump.
---
I decided to put Joe in a not-quite-modern military base somewhere, and set up some kind of investigation of something. The general look is probably nineteen fifties or sixties, and his camouflage fits.
Colonel Roberts is white. The Adjutant, Lieutenant Philip Vargas, is white; the Exec is black, Captain David Nye.
The trick with "how do you pronounce the name" doesn't always work, but it often does.
I don't know why I put together the name "David Nye"; I feel like I've heard it somewhere, but the only Nye I can place is the science guy, Bill.
He gives himself the rank of captain, because he needs a rank and preferably of a mid-level officer. It needs to be high enough to be respected but not so high that it's easy to trace.
The list of common names includes my own name and my wife's maiden name along with some others I've encountered multiple times in my life.
When I started thinking about integrating Kondor into this world socially (at what was chapter 102) I thought of poker games, and then that he couldn't play because he had no money in this world and no way to get it, and that reminded me that he was wearing a lot of jewelry. So I added the end bit about stowing the jewelry somewhere.
---
Having separated Slade from Kondor, it no longer made sense to go to Derek every other chapter, particularly as I was at this point writing Brown chapters to catch up and had a new story to tell for Joe. So the press of Brown chapters slowed a bit.
The questions about how SEP invisibility works when people who are not present are watching remotely is always a tricky one, and gets raised at this point but not answered.
I decided they would get into the bunker without incident, but they of course could not know that until they did.
---
About this point I pondered an idea of giving one of the staffers an androgynous name, such as Terry Farnsworth, and having the gender be different in the London listing than in the Bucharest one. At first I was thinking that it was a replacement, the solution to the puzzle; but then, as hard as the puzzle had been, that would have made it too easy. Then I thought it might be that it was the same person, probably Terry as a woman who at some point disguised herself as a man to advance her career. Then I couldn't decide whether she was listed as a woman in the original file but changed it to a man somewhere along the way and was pretending to be a man, or whether she had originally listed herself as a man years ago when it was harder for women to advance, but had since changed it in the local file when it was no longer necessary to pretend. But there was another problem: the facial recognition software would detect that Terry was Terry regardless of what gender was in the photo. That would be exactly the kind of disguise the software would "see through", and that meant that Derek would find it not by running facial recognition but by running more detailed data comparison–and if his image recognition program told him that all the images matched, he probably wouldn't go deeper on the data.
I was still musing on this for several days, and then had the thought that someone might leak information for love. I wondered whether Derek would think of that, but then I thought perhaps he would be smitten with someone at the embassy, and at that point I envisioned a daughter of the ambassador, perhaps about fifteen years old. Then I thought that it might be plausible for her to be the leak, that the Romanians had a man perhaps twenty-two or twenty-three years old who looked young for his age, who had effectively wooed or seduced the ambassador's daughter, and she brought information to him because she thought he loved her. Derek might discover this because the boy would wind up an imagined rival, and he would have investigated. That might work.
I decided to bring in the girl, but now I needed to give her a name, and that was problematic. Whatever name I gave her either would connect too closely to the real British embassy in Romania or break the connection to reality. I did some research, but could find no indication that the current ambassador, Paul Brummell, had any family–and in any case I did not want this to be quite so recent as his appearance in Romania in 2014. I had a list of previous persons in that post, and considered Quinton Quayle, who served 2002 through 2006, which is a lot closer to the time I wanted, but also determined that he had two sons, no daughters–and since Quayle was the name of an American Vice President and Presidential candidate, I thought I should avoid that connection. Martin Harris, the ambassador previous to Brummell (2010-2014), had a daughter named Tabitha; but despite the huge number of "Tabitha Harris" entries obtained from Google, it struck me as an unusual name which connected with the British Romanian embassy could get me in trouble. So I decided to invent another Harris daughter, or perhaps replace one with the other, and since the only Tabitha I recall ever was the daughter on Bewitched, I named my girl Samantha Endora Harris, after the other female characters in that family.
Once I had the name Samantha, Sammie was a simple step. Most Samanthas seem to go by Sam, but I remember the sister of one of my sons' friends was called Sammie.
When I originally put the bug on Sammie it was "in" her purse, and audio was sufficient for my purposes; when I started on the second Romanian story I needed Derek to have collected GSPS positions and some images, so I decided that the bug here had those capabilities. Video was obviously problematic, though, because for a camera to see out it would have to be visible. I abruptly resolved this when I was moving it from "in" to "on" by deciding that as a fifteen year old girl she had a lot of bric-a-brac decorating her purse, so a small bug pinned to the outside could hide in the clutter.
---
I'm building the new world as I go; I had decided almost nothing about it at this point, but that it was a mid twentieth century sort of variant earth.
The name Porthos comes from The Three Musketeers; I decided that I could use someone equivalent historically to Lafayette, perhaps.
The flag is not yet clearly identified beyond that it has some number of white stars on a blue field and red and white stripes. The country is probably "The United States of America" but calls itself "United", not "America", a small difference.
I added the part about stashing his jewelry when I did the backwrite to better integrate him in the world.
---
This has been the fourth behind the writings look at Spy Verses. If there is interest and continued support from readers we will continue to publish this novel and the behind the writings posts, and prepare the fifth novel to follow it.