This is mark Joseph "young" blog entry #37, on the subject of Character Diversity.
This is about the creation of my book Verse Three, Chapter One: The First Multiverser Novel, now being posted to the web site in serialized form. This "behind the writings" look definitely contains spoilers, so you might want to read the referenced chapters before reading this look at them. That link will take you to the table of contents for the book; links below (the section headings) will take you to the specific individual chapters, and there are (or will soon be) links on those pages to bring you back hopefully to the same point here. There were also five similar previous mark Joseph "young" web log posts:
This picks up from there. Our three characters are defining themselves very differently from each other, and in some ways differently from the way they began.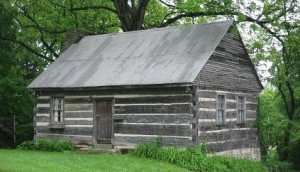 There is some essential background to the book as a whole in that first post, which I will not repeat here.
---
At this point, Shella is the girl Slade can't possibly marry. I knew they were going to be close, that I was going to play with this flirtation, but also that he would verse out and be gone leaving her behind.
Torrence is the better fighter, because he has been training all his life to become a knight, where Slade has been approaching it with considerably less devotion despite his religious views. Slade doesn't really grasp what it is to be dedicated to anything in particular.
I decided that Slade was going to have to explain who he was and what was going to happen to him to Torrence at some point, because Torrence would eventually face the problem that Slade was gone and there was no body to show to prove his death.
The death of Omigger was at that point tossed into the mix in part so I would have something different to do with Slade's story, in part because I wanted the sense of the years rolling past, and in part because I had decided that Slade was going to have to pick up a bit more magic at this point. I figured that Omigger was now out of the story; it was never my intention or expectation that any of these characters would be seen again (other than, of course, Slade), but it turned out that I had come to like them too much and had to bring some of them back later.
Filp is not literally Torrence' uncle; he's a distant cousin. Slade, though, uses such words in the inaccurate way most Americans do, basing them more on relative ages than actual biological relationships.
---
In-game, when Ed introduced me to my self, he was a nationally syndicated religious broadcaster—picking up on the five years I had been in Christian radio and suggesting that I became one of the program creators. I didn't want to make the other Lauren an on-air Bible teacher or evangelist, so I shifted it slightly. I also made her single. Ed had not dealt at all with the fact that I was married before I was in radio, but I had not had that much contact with my other self. Also, in game I discovered that I was on the radio, and holding meetings in town, so I went to find myself; here I thought a chance meeting a better approach, as I could not think of a reason for Lauren to seek her other self otherwise.
I prefer not to drink coffee without something on my stomach, and am fond of corn muffins, so that's what Lauren ordered.
The places in Lauren's bio are all real. They are not connected to me in the ways I describe for Lauren.
---
I did not yet know where I was going with the Kondor story, but decided that this was not yet the end of his time in Sherwood, and that the soldier was seeking medical treatment for a child. That worked well, opening new directions for me.
I think Jim Denaxas gave me the Kondor name, and I always knew it was the name of a bird, but I only mentioned it here.
I saw potential complications with the soldier, the one being that Kondor had no housing for family members of his patient, the other being that he would be a threat to the freedom of some of those who visited the clinic. I used both.
---
I gave Slade the books to push him in the direction of wizardry, but he really did not want to go that way so he never learned much. Still, it introduced the other option.
I have Slade improving on his combat skills, now more nearly equal to Torrence. I need him to become a hero soon, and I need his skill to be credible.
I had decided most of what was in the letter when I wrote of it, although I'm not sure whether I had already thought through the part about Shella.
---
Creating alternate life paths is an interesting aspect of play when you introduce divergent selves. Here, though, Lauren has to introduce her duplicate to the nature of the world, mostly to set up the encounter with Bob the Ghoul.
I think, if memory serves, I had Lauren Meyers rush out of the first meeting so I could split the discussion into two parts, and think a bit about how I wanted to handle the second.
---
Even in our time people won't finish taking their antibiotics once they feel better. The result is the creation of superbugs, virulent bacteria that are resistant to the medicines, and frequently relapsing into illness that is more difficult to cure the second time. For Kondor, the problem is multiplied by the lack of understanding of the time.
At times the speech of the Nottingham people seems stilted. It was intended to, and I achieved it in part by avoiding all contractions. Thus when Tuck says, "You are right, of course. But I really do not like it." It sounds archaic because we would say "You're right" and "don't like it". So I think it had its desired effect.
---
Interest in these "behind the writings" continues, so I'm still thinking they're worth producing. Feedback is always welcome, of course. Your Patreon support is also needed to maintain this.
[contact-form subject='[mark Joseph %26quot;young%26quot;'][contact-field label='Name' type='name' required='1'/][contact-field label='Email' type='email' required='1'/][contact-field label='Website' type='url'/][contact-field label='Comment: Note that this form will contact the author by e-mail; to post comments to the article, see below.' type='textarea' required='1'/][/contact-form]