This is mark Joseph "young" blog entry #118, on the subject of Dry Spells.
I seem to be going through a dry spell in my writing. I had posted most of the "new" material I had written (the novel chapters for Old Verses New and the accompanying behind-the-writings posts being mostly material written some time ago that was reformatted for web publication) and wasn't coming up with anything new. I was concerned, partly because there are some things I publish on schedule, and partly because I don't like to limit my output merely to those things I post on schedule. I certainly have not been doing nothing; the routine writing has been moving forward apace, preparing the Bible study materials, working on the support materials for the novels. To some degree, though, that's a bit like practicing scales instead of performing concerts.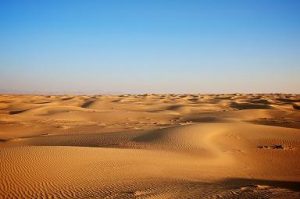 That music connection, though, reminds me that I have often had the same experience with songs. I have gone long stretches without writing any new music, and wondered whether I would ever write another song; then I have suddenly written one, and another, and a string of new material, before going quiet again. I no longer wonder whether I have written my last song. On the one hand, if I have, at least I have written enough songs for whatever purposes they'll serve in this life, and there are quite a few which have never been performed or properly recorded by anyone so I have some fresh material to use if the occasion arises. On the other hand, I probably have not, and when it's time to write another song, I'll write one.
I have also noticed that I tend to write songs when I anticipate performance opportunities. When the band 7dB formed, I wrote Heavenly Kingdom and Still Small Voice and a couple other songs that have never been performed, and again when Collision was on the rise it was Passing Through the Portal and again several other songs that I wish we'd managed to learn and play. Note, too, that those songs were not merely arranged for those bands; they were written for them, capturing stylistic goals and utilizing the abilities of the group. That has often happened–Selfish Love was one of several songs written for TerraNova. Part of it is the inspiration, that I see a good idea that I can express in a song, but part of it is audience, that I have a reasonable expectation that someone will hear it.
So I am not overly worried about not having much to write today. I will find something. We are rapidly closing on an election, and although I stopped writing about the nonsense in the Presidential race quite a while back (after writing #67: Dizzying Democrats and #68: Ridiculous Republicans), there are races outside of that which will want coverage, so I'll have to find out what they are. I have sources and resources for that. Besides, I know that some of you are reading, and some of you are posting my articles to your social media pages to encourage others to read, so there is an audience.
I often tell the story–in fact, I told it in one of the old Game Ideas Unlimited articles which are no longer available since the demise of Gaming Outpost (although it might still be in the printed copy of the first (and only) print installment of those), but it's worth telling again, and this time for a different reason. It is a story about my parents. My mother was New York City born and bred, graduated from City College of New York at nineteen, fast moving, fast talking, efficient. My father moved to New York from Mississippi after getting his degree from Georgia Tech, and he was every bit the slow southern gentleman. He met her at church, where she originally attempted to pair him up with a girl from Virginia, but his interest was immediately in her. Eventually they were "courting", as people did then, and since they both lived on Long Island and worked in the city he rode with her on the train. There was another man, not another suitor but an older man who had been riding on the train with her and continued to do so, who did not think that my quiet reserved father was at all the right man for my on-the-move mother. Then one day as my mother was speaking in her rapid hundred-words-per-minute patter, she abruptly stopped, and cried, "Oh! IForgotWhatIWasGoingToSay!" (yes, just like that, as if it were all one word–that's how she used to talk all the time). My father replied, without even shifting his eyes, "Don't worry dear. You'll think of something else." The other man roared with laughter, and thereafter in his eyes my father was the right person for my mother.
I am very much my father's child. However, I am also my mother's child. I may have said everything I have thought to say, but given a moment I will think of something else.
[contact-form subject='[mark Joseph %26quot;young%26quot;'][contact-field label='Name' type='name' required='1'/][contact-field label='Email' type='email' required='1'/][contact-field label='Website' type='url'/][contact-field label='Comment: Note that this form will contact the author by e-mail; to post comments to the article, see below.' type='textarea' required='1'/][/contact-form]