This is mark Joseph "young" blog entry #48, on the subject of Inequities in the Justice System.
I have a story that intrigues me on so many levels I have to tell it. It is, as they say, a true story–that is, I have my information largely from the first-hand account of one of the key persons involved, but for parts of it that I on the one hand witnessed myself or on the other hand deduced. I shall attempt to keep them clear. It is a case of an injustice that was, in large part, remedied, but the sense of injustice looms over it nonetheless.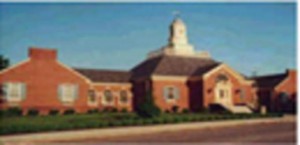 The story begins with a young man in his early twenties out for a walk on a late summer afternoon. He happened to pass what must be the main intersection in the sprawling sparsely populated town, as it is the only traffic signal, and there are two gas stations on the corner, owned by the same near-eastern immigrant family, the only gas stations within the town.
He was at least three blocks from there, around a corner out of sight, when two police cruisers arrived behind him. The young man has been detained by police before, largely because he has friends who have been in trouble with the law on several occasions, although he himself has never been charged with anything. They asked him to identify himself, and he gave his name but was reluctant to tell more. After some discussion he gave his address, and was told he was not permitted to leave until they had identified him. They then insisted on patting him down, then handcuffed him and informed him that he was under arrest.
I have to interject here. The police are indeed permitted to stop a person if they have a reasonable suspicion of possible involvement in a crime, and if we stretch that–as you will see–they might arguably have had that here. The purpose of such a check is to ensure that the person with whom they are speaking is not able abruptly to produce a weapon; the rule exists to protect the police. It's called a "Terry Stop" after the case which confirmed that it was legitimate.
On the other hand, an arrest requires "probable cause". At this point all the police have–well, we're getting ahead of the story.
They emptied his pockets into a plastic bag, and put him in the back of one of the patrol cars. The officer in that car then produced a bag of marijuana from another satchel and placed it in the bag with his possessions. The young man objected, loudly, that he had never seen that bag in his life, but the police officer claimed that an attendant at the gas station had seen him stop and hide the bag at the control box at the traffic light on that corner. He was told he was under arrest for possession of marijuana. The officer then drove to that gas station, and once in the parking lot read the young man his Miranda rights while this witness, a near eastern immigrant, observed.
Maybe you have noticed the three problems with the "identification" here. I did immediately, but then, I hit these problems in law school. Still, I cannot believe that the police procedure here was so incredibly bad. One of these problems might have been excusable, even unavoidable, but there was no reason for this kind of work unless they expected to strongarm the suspect into a confession.
The first problem can be called the problem of cross-cultural identification. You've probably heard the rubric that all Blacks look alike, and while that's not at all true it is true that Whites and Asians have trouble recognizing the distinguishing features of Blacks, and that the same is true for most cross-racial or cross-cultural observers. If you did not grow up among people of a particular racial/ethnic group, the specific features that distinguish one from another are often difficult to spot.
I often recall the story of The Five Chinese Brothers. In brief, one of five brothers was condemned to death, but he and each of his brothers had a particular invulnerability. Each time the emperor declared how the boy was to be executed, he would ask to say goodbye to his parents, and be replaced by the brother who was invulnerable to that form of execution. The conceit is that no one can tell the difference between one Chinaman and another, so if they were also brothers not even the Emperor could tell them apart–which tells me that it is not a Chinese story at all, but a European story about European perceptions of the Chinese. Had it been a Chinese story, it would have been The Five Swedish Brothers–all tall, light hair, light skin, light eyes, they look exactly alike, because the characteristics by which Chinese distinguish each other are not those by which Europeans distinguish each other. That's the problem of cross-cultural identification: our near-eastern immigrant gas station attendant would have trouble distinguishing one tall white American boy from another. The identification is already suspect.
However, even if that were not so, there is a much more significant problem. You've probably noticed that on television shows when the police want a witness to identify a suspect they have a lineup, or if not a lineup a photospread. They don't usually present the suspect to the witness and say, "Is this the guy?" That's because those kinds of identifications are inherently prejudicial–and this one is extremely so. We have a suspect who fits the description "young white male" in a town where that describes a significant portion of the adult population. Our young white male has been brought to the witness handcuffed in the back of a police car, and in the presence of the witness the arresting officer makes a point of Mirandizing the suspect, clearly placing him under arrest and signalling, "This guy is a criminal." The witness then has in essence been told, "Identify this guy," and even if we assume that the witness wants to be honest and has been honest to this point, we just played a game with his memory. The police told the witness who to remember; human memory is a fluid and flexible thing in most people, and by this act the police helped the witness solidify an image that matched the guy they caught.
It should also be noted that if the story the officers told is true, the witness must have called to report having seen someone hiding something at the traffic light control box perhaps fifty feet away, the police must have arrived and searched the area and found the bag, then the witness must have told them in which direction the person left who had placed it there. By that time, anyone who might have been in the area would have walked out of sight, and indeed the suspect was not in sight–which means that the witness could not point to him, and the police could not see him when they arrived at the scene. They have no idea who they are seeking. Anyone they find who roughly fits the description is likely to be identified by the witness as the person he saw. He made no claim of having seen him up close, or having recognized him from previous acquaintance. He had not kept his eye on the suspect, and could not be certain the person he saw didn't enter one of the houses along the street. About the only information the witness gave the police was young white male, went that direction. They should have known their identification was going to be problematic.
For a legitimate witness identification, they needed to take the suspect to the station and take the witness there separately, keeping them from seeing each other until the suspect was mixed with several other persons who also roughly fit the description, and then determining whether the witness could choose the suspect from among the group without any assistance or prompting. That would not solve all the problems here, but it would be a much better case for the police than what they did.
They also should have known that they had insufficient basis for probable cause. A young man walking quiet sub-suburban streets in a rural town on a late August afternoon is not suspicious. Being a young white male is not suspicious. Nothing was found on the suspect to connect him to this or any other crime. The police don't like it when you avoid answering their questions, but even if it could be argued that the refusal to answer questions implies guilt, it is illegal to draw that conclusion: the exercise of the Constitutional right to remain silent cannot be taken as evidence of guilt of any crime, and therefore cannot support probable cause of such guilt. The police had sufficient cause for the Terry Stop–it requires an articulable suspicion, and it is reasonable to argue that a young white male walking somewhere within several blocks of the site of an alleged crime allegedly committed by a young white male afoot is at least vaguely suspect. Having questioned him and learning nothing that connected him more closely to the crime, they did not have probable cause for an arrest.
The police took him to the station and held him for a while, and then began questioning him. They intimated that they had surveillance video of him planting something there, and he responded that he knew they did not because he never did so–he was not even really cognizant of the fact that there was an electrical control box there. They attempted to get him to explain how he thought the marijuana got there, as if it were his problem and they hoped in solving it he would confess something they could use against him. They then gave him a summons to appear in court to answer charges, and released him.
He went to court and applied for a public defender. His parents had prepared him well–within twenty-four hours of the events he wrote down everything that happened, so there would be a clear written statement, and he gave a copy of this to his attorney. He also had been made aware of the problems already mentioned regarding witness identifications, and also that in New Jersey the governor had recently required that all police cars be equipped with dash cameras, and a Superior Court Judge had ruled that all those recordings were public records, so his attorney subpoenaed these. It took six months for the State of New Jersey to realize that on those facts they had no case, and dismiss the charges. The public defender application fee is not refundable.
No one apologized for the wrongful arrest. In fact, in an odd turn, as the judge dismissed the case he told the defendant to be sure not to be arrested on that charge again. It was an entirely inappropriate thing to say under the circumstances, although the judge probably was not fully aware of the circumstances. After all, the young man had been charged simply because he was the nearest person out walking somewhere near the scene of the crime, and he could not have anticipated that there might have been such a crime. If we assume the integrity of everyone involved, and that these were the honest mistakes of a couple of police officers who found the contraband and believed they had the right person who would probably confess and plead guilty (and not that they were trying to create a case from nothing), there was no way he–or indeed anyone–could have avoided being so charged under these circumstances, except perhaps by staying at home at all times, or at least never taking a walk in public.
In all of this I want to mention one point that you probably did not notice, although it was mentioned. The defendant was not a young black male; he was a young white male. It may or may not be true that young black males are unfairly singled out by police, but it might not be because they are black so much as that they are young and male. It is difficult to know how to react to that; young males disproportionately commit crimes, and so it becomes proportionate to suspect them disproportionately. Yet if one is more likely to be arrested and charged because one is a young man, the claims that the disproportionate arrests of young black men demonstrate systemic racism are seriously weakened. Such racism may still exist in some places, but racial oversensitivity also plays a role in causing us to perceive racism where the real problems are agism, sexism, and classism. If there is a real disproportionate correlation between criminal activities and factors such as age, gender, race, and social class, it can hardly be said to be discriminatory to make disproportionate arrests. If such correlations cause police to be careless in their procedures, that needs to be corrected–but it does not make it a matter of racism.
[contact-form subject='[mark Joseph %26quot;young%26quot;'][contact-field label='Name' type='name' required='1'/][contact-field label='Email' type='email' required='1'/][contact-field label='Website' type='url'/][contact-field label='Comment: Note that this form will contact the author by e-mail; to post comments to the article, see below.' type='textarea' required='1'/][/contact-form]