This is mark Joseph "young" blog entry #363, on the subject of The 2020 Election in New Jersey.
I was waiting for the vote count to be complete so I could pass the information to you, and it seems that there were a couple of congressional seats that were close enough that the counting continued into sometime Saturday. The last to be resolved happened to be my own district, District 2, which was also perhaps the most interesting district election in the state, but we'll get to that.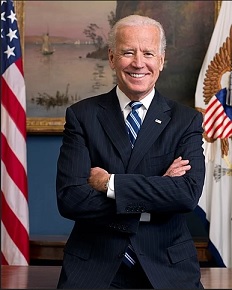 Perhaps not surprisingly, all three ballot questions passed. I say not surprisingly because in as long as I've been covering New Jersey political news (which is not really so long as all that, but it's been a few years now) I have never seen a ballot question fail. I am reliably informed that sometimes they do, but not this time.
So what do they mean? We discussed them last week in web log post #360: Voting in 2020 in New Jersey, but here's a quick review and summary.
Question #1, on the Legalization of Marijuana, has been widely misunderstood by people eager to get their hands on the stuff. It does not mean that you can now legally grow your own marijuana. It means that you can legally buy it from state-sponsored distribution outlets, of which I understand there are eight set up to provide cannabis for medicinal use which will now also handle recreational supplies. The legislature is expected to create some laws next year that will regulate other aspects of its legal use, but don't rush out and set up your own business just yet. Expect to pay the state price plus the state sales tax, plus potentially up to a 2% local municipal sales tax which the municipalities are authorized to add.
Question #2 provides Tax Relief for Veterans, extending a property tax break previously given to veterans who served in time of war to all veterans.
Question #3 updates Redistricting Rules in anticipation of the possibility that the census data might be delayed, to give the state sufficient time to create new districts in that case.
All incumbents up for re-election, which means all federal offices on which we voted, kept their seats. That means Senator Cory Booker plus twelve members of the House of Representatives, by district:
Democrat Donald Norcross;
Republican Jeff Van Drew;
Democrat Andrew Kim;
Republican Chris Smith;
Democrat Jeff Gottheimer;
Democrat Frank Pallone;
Democrat Tom Malinowski;
Democrat Albio Sires;
Democrat Bill Pascrell;
Democrat Donald Payne, Jr.;
Democrat Mikie Sherrill;
Democrat Bonnie Watson Coleman.
As mentioned, the interesting race–and the one that was decided last–was district 2. In New Jersey, some say that what gets you elected is name recognition, others say it is party affiliation. Van Drew has held the District 2 Congressional seat since 2012. He might not be a household name, but his name is not unfamiliar. On the other hand, when he was elected he was a Democrat, and during this most recent term, influenced by President Trump, he became a Republican. So the question was, would name recognition return him to his seat, or would party affiliation get him bumped? It was apparently close, but he remains the Congressman from District 2, giving the state two Republicans in the House against its ten Democrats.
Again not surprisingly Democrat Joe Biden carried the Presidential race in the state, and as of this writing most media outlets have declared him the winner nationally. There are a number of legal actions nationwide, but none of them look promising enough to overturn that. The Senate is currently 48 Democrats to 47 Republicans with five races still undetermined. The House still has forty-two undecided races, with Democrats ahead 201 to 192; thus far Republicans have gained six seats (winning eight previously held by Democrats but losing two to the Democrats). There is a good chance Democrats will hold majorities in both houses, but it is not certain. Since Georgia is going to have at least one and possibly two run-off elections, it might be months before the dust settles completely.