This is mark Joseph "young" blog entry #309, on the subject of Racially Discriminatory Ticketing.
A music festival in Detroit aimed at a black audience openly advertised that tickets for white people ("non-persons-of-color") would cost twice what the same tickets would cost for "persons of color". This clearly racially discriminatory policy had a justification, which we will address, but the justification was just as discriminatory.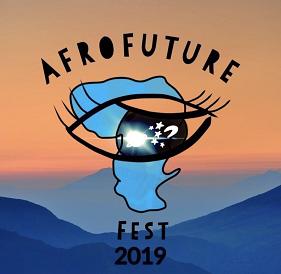 Praise goes to Jillian Graham, who goes by the stage name Tiny Jag, a rapper who withdrew from the concert when she learned of this discriminatory policy, and informed her fans concerning the reason for her withdrawal. Prejudice is just as ugly when reversed, and this was a case of reverse discrimination.
Afrofuture Youth, Detroit-based sponsors of Afrofuture Fest, explained their policy:
OUR TICKET STRUCTURE WAS BUILT TO INSURE (sic) THAT THE MOST MARGINALIZED COMMUNITIES (PEOPLE OF COLOR) ARE PROVIDED WITH AN EQUITABLE CHANCE AT ENJOYING EVENTS IN THEIR OWN COMMUNITY(BLACK DETROIT).

AFFORDING JOY AND PLEASURE IS UNFORTUNATELY STILL A PRIVILEGE IN OUR SOCIETY FOR POC AND WE BELIEVE EVERYONE SHOULD HAVE ACCESS TO RECEIVING SUCH.

WE'VE SEEN TOO MANY TIMES ORGASMIC EVENTS HAPPENING IN DETROIT AND OTHER POC POPULATED CITIES AND WHAT CONSISTENTLY HAPPENS IS PEOPLE OUTSIDE OF THE COMMUNITY BENEFITING MOST FROM AFFORDABLE TICKET PRICES BECAUSE OF THEIR PROXIMITY TO WEALTH.

THIS CYCLE DISPROPORTIONATELY DISPLACES BLACK AND BROWN PEOPLE FROM ENJOYING ENTERTAINMENT IN THEIR OWN COMMUNITIES.
The prejudice is obvious here: Afrofest attaches wealth absolutely to color, that all white people are wealthy and all non-white people are impoverished. That's not only not how it works, that's a set of stereotypes damaging to everyone.
I can assure you that Thomas Sowell, Justice Thomas, Barrack Obama, and Beyoncé Knowles are all "persons of color" and all have considerably more money than I have. I suspect that at least some of them have more money than most of my readers, black, white, or other. Were I better versed in people I could probably list hundreds of "persons of color" who are among the wealthy, from entertainment, sports, business, politics, medicine, and law. But I suspect the reverse is similarly true. AfroFuture wants to serve the poor of Detroit, but mistakenly assumes that there are no poor white people in the city. Certainly the deep metropolitan areas of Detroit are predominantly black–but demographic statistics shows a not-negligible caucasion contingent. Do they live in the wealthy Detroit neighborhoods? I think there are no more of those.
AfroFest's goals of ensuring access to entertainment for the impoverished in Detroit are admirable; their methodology is deplorable.
They could have achieved much the same goal by selling discounted tickets not to people of color, but to people with proof of residency: create a set of tickets for Detroit residents, possibly including immediate suburbs similarly blighted, and require that anyone over a certain age presenting such a ticket at the gate also present proof of address. That way people from the impoverished neighborhoods get the discount without reference to whether they happen to be black or hispanic or Asian or poor whites. That would be a considerably less prejudicial way of discriminating, that is, of catering to poor people and making wealthier people pay more, instead of selling cheap tickets to wealthy blacks and making poor whites pay extra for theirs.
Of course, if AfroFest is correct that there are no wealthy blacks or poor whites in the Greater Detroit metropolitan area, they get the same result–and they don't have to use racial profiling to do so.