This is mark Joseph "young" blog entry #295, on the subject of Does China Pay Tariffs?
In trade disputes with China, President Trump has been raising tariffs. Critics claim that such tariffs are not paid by China, but by the American Consumer, and they are right–sort of.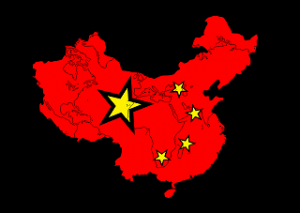 A tariff, of course, is a tax on imported goods. According to sources, Trump has recently raised them from 10% to 25%. A ten percent tariff means that if a computer comes into San Francisco harbor from China with a factory price of one thousand dollars, the shipper has to pay one hundred dollars to offload it onto the dock. When the wholesaler comes to pick up the computer, the shipper will charge him the one thousand dollars for the computer, plus the one hundred dollars for the tax, plus whatever the price of shipping is said to be. That means the wholesaler paid one thousand one hundred dollars plus shipping, and the retailer will have to pay that much plus the wholesaler markup, and the customer has to pay all of that plus the retailer's markup. So a computer that might cost a thousand dollars in China costs considerably more in the United States.
When we increase that tariff to twenty-five percent, the tax to offload the computer goes from one hundred dollars to two hundred fifty dollars. This then gets passed through the same hands so that the retail shelf price of that same computer is now one hundred fifty dollars more than it was–and the person who wants to buy the computer pays that money.
So in that sense the critics are correct: China does not pay the tariffs, Americans who buy Chinese-made computers pay the price.
That's not how tariffs punish foreign nations.
Because American workers demand and receive (and in fairness need) higher wages than Chinese workers, and American businesses have to pay higher costs for environmental concerns and raw materials and even real estate, American products cost more to produce than Chinese products–and generally by enough that it is cheaper to buy products in China and ship them here than to make them here. What tariffs do is raise the end user cost of foreign-made products so that they are more expensive to buy. Yes, that means that a consumer can't buy a computer as cheaply as before, because to get the same cheap Chinese-made computer he has to pay an extra one hundred fifty dollars–but that increase does not apply to computers made in America. Therefore as the price of Chinese computers rises, American computer prices become more competitive, and more people decide that the American computer is a good choice, putting money in the pockets of American computer manufacturers and American workers. The number of computers delivered from China declines, and China suffers from reduced sales of its manufactured goods. This impacts the Chinese economy reducing manufacturing output, employment, and tax revenue.
Additionally, the tax money that is still collected on imported Chinese goods helps reduce the national debt at least a bit, which is good for our economy. Further, a tariff against Chinese goods does not have any effect on computers made in Taiwan or Japan or Singapore or elsewhere in the world, so cheaper computers are still available–only the Chinese computer market is affected directly. Demand on these other computers might increase retail prices some, but not nearly as much as the increased price from the tariff.
So it is true that tariffs increase consumer costs in America, but that doesn't mean that China doesn't pay. They pay in their lost retail market, the fact that it now costs more for consumers to obtain their goods and so demand for them decreases. And the benefits to America are found in increased sales of American-made goods (labor likes tariffs, in the main) and more tax money in the government coffers.
Does that mean that all tariffs are good? Certainly not. Import tariffs ultimately do increase consumer prices (just as export tariffs depress overseas sales). Foreign countries usually retaliate with their own tariffs against American goods, which makes it harder to sell our products overseas. There is a valid argument against tariffs. But simply saying that China doesn't pay them misunderstands exactly how they penalize China.