This is mark Joseph "young" blog entry #230, on the subject of No Womb No Say?.
I read an excellent article by the President of Care Net, Roland C. Warren (pictured), addressing the question of how men who oppose abortion should respond to women who say that because they are incapable of becoming pregant they have no right to an opinion on the subject. Warren provides an excellent response, including first that those who use this argument want to include the opinions of men who agree with them but exclude opinions of men who oppose them (and in so doing agree with other women), and second that there are many issues on which people who are not directly affected still deserve to express opinions because we are indirectly affected. However, I felt that there was a very strong argument that he missed.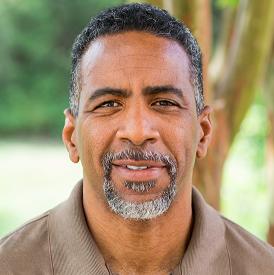 Let me be clear that, as I have previously expressed, men are not on equal footing with women once there is an unintended pregnancy; women have all the advantages. I note that I have never met a woman who was sent to jail for failing to pay child support for an unwanted pregnancy, but have known several men for whom it has happened and others who lost drivers licenses and went into hiding because they were unemployed and that's a sure ticket to jail. Even if abortion were off the table, women would still have more options than men under current law.
Certainly men could say that. Yet I think there is a much more potent argument. I would ask whether men are permitted to have an opinion about vaginal rape.
I certainly think that vaginal rape is wrong, and I think it ought to be a crime. That's not because of some sort of medieval ownership of women notion; it's because, as I said in the other article, "anyone who has been raped has had rights fundamentally violated, quite apart from the problem of potential pregnancy." The fact that I do not have a vagina should not mean I'm not permitted to have an opinion on the subject.
I recognize therein that the fact that my position against vaginal rape is my opinion means that others might have a contrary opinion. We have previously noted that the Marquis de Sade believed that rape was a correct and morally praiseworthy act, because nature made men stronger than women and it is therefore right that men exercise that strength against women. He managed to persuade some women to believe that as well, apparently. That there exists a minority who honestly believes rape is good does not mean that the majority of us cannot express our opinion against it and based on that opinion enact and enforce laws against it. Perpetrators of rape might think we ought not be entitled to our opinion, but victims and potential victims are likely to appreciate our support.
Part of that lies in the fact that the opinion that vaginal rape is wrong and therefore ought to be criminal is an opinion that defends a usually weaker victim against the assaults of a usually stronger attacker. We generally applaud those who come to the defense of the weak, even if they only do so by words and the support of public policies and laws.
Yet when it comes to the question of abortion, those of us who would defend the weaker party against the attacks of the stronger are told it is not our business. If the accidental but capable mother decides she wishes to kill the completely defenseless unborn child, the opinion of someone else supporting that defenseless child should not be considered relevant.
Yet if the powerful and cunning rapist decides he wishes to ravage the weaker almost defenseless woman, suddenly an opinion in defense of the woman matters.
Go figure.