This is mark Joseph "young" blog entry #83, on the subject of Help! I'm a Lesbian Trapped in a Man's Body!
The new view of sexual identity has me examining myself, and wondering if I have been misunderstood all these decades. I have always perceived myself to be a boy (well, I grew up to be a man, I think), but perhaps that's only because in those years everyone assumed that if you had male, er, parts, you were male. We did not then understand that you could really be one gender inside and a different sex on the outside. Now, apparently, we do, and that might really change things for me. I might be a girl. I have the attestation of most of my peers in my elementary school, who repeatedly asserted that I was a girl: I ran like a girl, fought like a girl, threw, batted, kicked, did everything like a girl. And I liked to sing–how girly, to like music class. I might have had a boy's body, but I didn't use it like a boy; I was obviously a girl hiding in a boy's body, pretending to be a boy.
Yet even then, I was always attracted to girls. Starting in second grade I had a terrible crush on Christina Newcomb (I've always wondered what became of her). By fourth grade I was spending a lot of time at her house down by the brook on Broad Street up near Lambert's Mill Road. She was particularly fond of The Beatles, and had a stack of Beatles cards between three and four inches thick. There were other girls who caught my attention before that, and many more thereafter–moving away from Scotch Plains separated us, although our relationship had fizzled by then. No other boys were attracted to girls–in fifth grade they used to dare me to wait for her outside the school and try to kiss her, which is what I wanted to do anyway so I usually took that dare and listened to their peals of disgust when I succeeded (although at least as often she ran away laughing).
So then the conclusion is inescapable: if I am a girl, as all the boys thought, I must be a lesbian.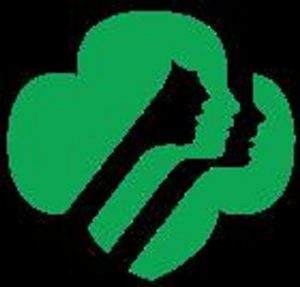 I think this understanding might have changed my youth significantly–maybe not then, when people always thought that someone in a boy's body was a boy, and to be a girl you had to have a girl's body. But Society has recognized, now, that this is not always the case, and the Girl Scouts of America are doing their level best to keep up with progress: you can be a Girl Scout if you are a girl on the inside, even if you, like me, are trapped in a boy's body. I can't tell you how much different my teen years might have been had I actually been able to go camping with the Girl Scouts instead of the Boy Scouts. Not that I don't treasure the hundreds of miles of canoeing and hiking, the places I saw and things I learned in scouts, but really, every Boy Scout I knew wished we could go camping with the girls. I certainly saw advantages to the idea.
So I think were I that age today I would simply explain it to them. I'm not really a boy, I'm a girl in a boy's body, but I'm attracted to girls, so that makes me a lesbian. Trapped in a boy's body. I should be allowed to be a Girl Scout. From what I understand of their present policies, I think they would agree and let me go camping with the girls. I think we would have a wonderful time–and since I am, after all, a lesbian, I can't promise that other things wouldn't happen on those camping trips, since I would be bound to find all those girls attractive, and particularly whoever wound up as my tent-mate. She might find that she, too, is a lesbian, attracted to another girl, at least when the girl in question is trapped in a boy's body. I know some girls are uncomfortable, being naked around a lesbian, but it might be different if the lesbian has the body of a boy.
I won't say more about that, because I'm sure there are millions of Boy Scouts wishing they had already thought of this.
I expect that some of the parents would object; parents can be so old-fashioned, insisting that their children be protected from such situations. They don't understand that the world has changed, that what you are on the outside is meaningless, it's the person on the inside that counts, even for such matters as which bathroom you should use, which Scouting organizations you can join, for what social services you qualify, and everything else, really. If I say I am a lesbian inside a man's body, how can anyone argue with that? It could well be the real me.
And if it would have gotten me into those Girl Scout tents, I could have been very comfortable with that idea.
Shame on me? Is that because you think I'm mocking a very serious matter, that someone could be one gender inside and a different sex outside, and ought to be treated as the kind of person he or she supposes him- or herself to be? Or is it because you actually do think that girls and boys are different because of biological and physiological characteristics defined by their bodies, and society needs to make that distinction for the protection of its girls and its boys?
I think those peers of mine were wrong, that I was never a girl at all, as much as I was different from them. This business about really being the other gender on the inside has nothing to do with biology or psychology; it has everything to do with gender stereotypes. We think some man might be a woman inside because his interests go in directions more common to women–because we have created definitions of male and female "personality types" and then tried to fit people into them. We persuade people that they are really not the gender of their body's sex because their character does not fit our stereotypes, and they believe us. Boys will be boys and girls will be girls, and we need to recognize that the first difference is biological. Otherwise we lose some basic structures of human interaction, and face some serious social problems. From there, we need to understand that a man does not have to conform to what we think are manly traits, nor a woman to womanly traits, and understand that bodies are sexually defined but people are individuals.
Without that, talk of sexuality devolves into this kind of nonsense.
[contact-form subject='[mark Joseph %26quot;young%26quot;'][contact-field label='Name' type='name' required='1'/][contact-field label='Email' type='email' required='1'/][contact-field label='Website' type='url'/][contact-field label='Comment: Note that this form will contact the author by e-mail; to post comments to the article, see below.' type='textarea' required='1'/][/contact-form]