Newark Political Buzz Examiner
writes
New Jersey Political Buzz Index Late 2014
This is a continuation of the index begun as New Jersey Political Buzz Index 2012 and continuing with New Jersey Political Buzz Index Early 2013, New Jersey Political Buzz Index Late 2013, and New Jersey Political Buzz Index Early 2014, continuing to cover those articles or sections of articles originally published at The Examiner in the latter half of 2014, now relocated here.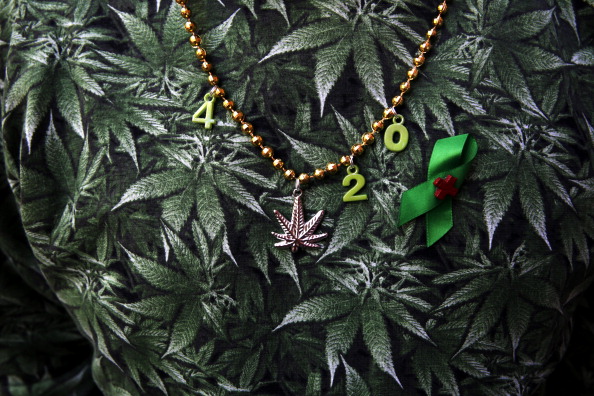 Mr. Young has a Juris Doctore from Widener University School of Law, and as a voter is an independent from a family of independents, tending moderately conservative but with some stronger sympathies in both directions on particular issues.

Earlier articles on legal topics from MJYoung.net are indexed here, including analysis of the ten Internet regulations proposed by C-Net some years back.

Future articles will cover half a year at a time; articles will be placed in categories rather than listed chronologically, but since some subjects were covered over several years the reader will want to locate the other index pages.

Subjects addressed in the latter half of 2014 included:


Drug and Alcohol Laws

See also Miscellany, Search and Seizure Issues.

The legalization of marijuana in two states has changed the climate in American politics on this issue. We began discussions in the first part of the year, and added a couple more articles in this half.
Employee drug testing answers, appeared 7/1/14: looks at current law concerning the previous question of whether employee drug testing is still lawful.
Licensed to drink, appeared 8/19/14: suggests better ways to control alcohol and other recreational drugs.
If the drug lobby is correct, we'll see more on this subject in the days to come.



Discrimination

See also Church and State, Marriage Law Articles, Freedom of Expression, Health Care.

There are of course articles in other categories that deal with discrimination; these are specifically aimed at that issue. There were a couple in the first half of the year, and in the second half we added a couple more.
Liberal Democrats offend women again, appeared 7/8/14: looks at the problem with judging politics by labels.
Racial oversensitivity, appeared 12/30/14: looks at the First Lady's warped perspective on the subject of racism, illustrated by her reaction to a simple and obvious request which is exactly non-racial in nature.
I'm sure this section will grow over time.



Health Care

See also Discrimination.

We began looking at issues related to The Affordable Care Act (a.k.a. Obamacare) in the early part of the year, and continued in the latter half.

This is another hot issue bound to raise more points in the months and even years ahead.



Election 2014

See also Senatorial 2013, Gubernatorial 2013.

It may not have seemed like a major election year, but with a Senate race and every seat in the House of Representatives contested, New Jersey voters needed some background. In puruit of that, I also attempted to contact each of the major party candidates, and those who responded were covered in articles covering those interviews, listed below.

Articles based on personal interviews with candidates, in the order in which their responses were received:

With the election behind us, this section is probably finished.



Marriage Law Articles

See also Church and State, Freedom of Expression, Discrimination.

The Examiner editorial staff requested that political columnists address the issues surrounding the homosexual marriage debate. With some trepidation I began in 2012, and have returned to the subject repeatedly throughout my tenure here.
On negative population growth, appeared 8/12/14: considers the use of special legal considerations to promote desired public policies.
Discriminating between I.V.C.F. and L.G.B.T.Q., appeared 9/23/14: looks at the inequities in the decision by the State of California to deny funding to an on-campus student group that rejects the current view of homosexuality.
This will undoubtedly be a hot topic; please be certain to read the first article, and to make all responses civil and amicable for purposes of discussion.



Intellectual Property

See also Freedom of Expression, Privacy Issues, Discrimination.

The subject arose in the latter half of this year, on multiple fronts.
Copyright: Why it exists, appeared 8/26/14: its origin and original purpose.
Copyright: Recorded music, appeared 9/2/14: about song piracy, legal rights, and the likely impact on the future of music.
The Redskins Trademark, appeared 9/9/14: considers whether a billion dollar team ought to be forced to sacrifice millions of dollars in merchandising licenses because a select group is offended by what it views as a racial epithet.
I'm sure this section will grow over time.



Gun Control Articles

The topic began in 2012, and resurfaces frequently, with one more article added in the latter half of this year.
Ridiculous Application of Gun Control Law, appeared 9/16/14: reports a couple of cases in which seemingly sensible if reactionary rules have led to absurd results in application.
Gun control has been a hot topic as long as I have been aware of the political process, and is not likely to go away, so there will surely be more of these to come.



Taxation

See also Legislation, Health Care.

Taxes are always an election issue, but few voters understand the tax process, why it is as it is, and what impact would come of changing it. Thus it seems reasonable to provide something of a primer on taxation, looking at what we do, why we do it, and how it might be changed, with what impact.
Basic taxation: Income tax, appeared 9/30/14: gives a starting point for understanding the income tax concept and the primary point of deductions.
Consumption tax and the myth of equity, appeared 10/7/14: looks at the potential impact of a national sales tax.
I had plans to continue this, gradually, when other issues were not pressing.



Church and State

See also Marriage Law Articles, Freedom of Expression, Health Care, Discrimination.

Our discussions of the religious aspect of First Amendment law began early in 2013 and have continued intermittently since then.
Public Religious Holidays, appeared 12/16/14: Christians and Muslims both feel that the decision by a Maryland school board to take religious holidays off the school calendar is an attack on their faith--for very different reasons which do not actually apply.
It is a topic that arises occasionally, and certainly will be revisited.



Classics and Indices

See also Miscellany.

This is the section to which this page will be added, which began at the end of 2014. With the loss of MJYoung.net in 2014 the convenient index and often still useful earlier articles vanished from the web. This series was an attempt to restore that material. That has since shifted back to supporting M. J. Young Net through the Patreon compaign to keep the material here instead.
New Jersey Political Buzz index 2012, appeared 12/17/14: provides explanation and links to all articles published in the first calendar year of this assignment, including articles under the categories Birther Issue Articles, Birth Certificate Issue Articles, Coalition Government Articles, Marriage Law Articles, Homeland Security Articles, Gun Control Articles, and New Jersey Issue Articles.
New Jersey Political Buzz index early 2013, appeared 12/24/14: continues the list of articles through the former half of the year, covering Gun Control Articles, Marriage Law Articles, Search and Seizure Issues, Church and State, New Jersey Issue Articles, Miscellany, Gubernatorial 2013, and Senatorial 2013.
This section will continue to expand, at first with the addition of older material, then with semi-annual updates.



International

See also Homeland Security Articles.

Although technically our focus is on New Jersey, sometimes the people of New Jersey are--or perhaps ought to be--concerned about events on the world stage. Just as the year was ending, this article opened the topic.

That is the list of all articles published during our final full calendar year as Political Buzz Examiner; one more index will cover the last half year.