Newark Political Buzz Examiner

writes

New Jersey Political Buzz Index Early 2014




This is a continuation of the index begun as New Jersey Political Buzz Index 2012 and continuing with New Jersey Political Buzz Index Early 2013 and New Jersey Political Buzz Index Late 2013, continuing to cover those articles or sections of articles originally published at The Examiner in the former half of 2014, now relocated here.

Mr. Young has a Juris Doctore from Widener University School of Law, and as a voter is an independent from a family of independents, tending moderately conservative but with some stronger sympathies in both directions on particular issues.

Earlier articles on legal topics from MJYoung.net are indexed here, including analysis of the ten Internet regulations proposed by C-Net some years back.

Future articles will cover half a year at a time; articles will be placed in categories rather than listed chronologically, but since some subjects were covered over several years the reader will want to locate the other index pages.

Subjects addressed in the first half of 2014 included:


Church and State

See also Marriage Law Articles, Freedom of Expression, Health Care, Discrimination.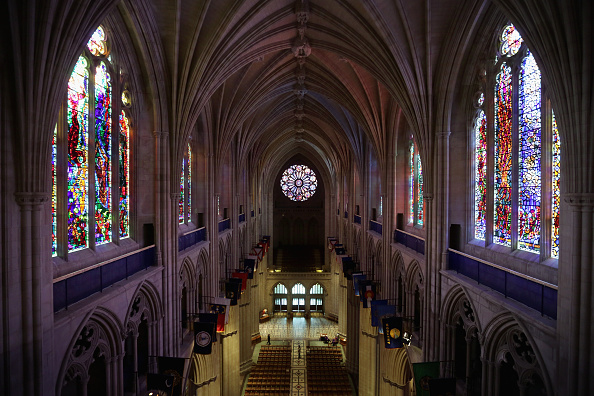 Although my biases in this area might be impugned, it is sometimes necessary to address the arguments advanced by some in the name of freedom from religion. Some are no doubt well-meaning, but still misunderstand the sense of the First Amendment.
A Happy Birthday, appeared 1/7/14: returns to the issues of holiday greetings by asking why anyone should be offended at being wished a good day for any reason, or no reason at all.
Evangelicals out-of-touch?, appeared 4/29/14: responds to the charge that Evangelical Christian leaders are not voicing the opinions of the majority of Americans on key issues.
It is a topic that arises occasionally, and certainly will be revisited.



Freedom of Expression

See also Church and State, Discrimination.

While the Church and State articles are certainly part of this, these articles are more about freedom of speech and of the press.



Presidential

See also Gubernatorial 2013.

The rumor has been floating for a while that our New Jersey Governor Christie is one of the best candidates the Republican Party could field in the upcoming 2016 Presidential race. That of course does not mean that they will; but the race is going to be of interest in New Jersey whether Christie ever declares himself a candidate or not. So here's to considering the race.
2016 Presidential Election: Running?, appeared 3/11/14: looks at the issue of whether a Christie bid for the presidency means abandoning responsibilities in the state.
2016 Presidential Election: Scandal, appeared 3/18/14: considers the impact that the George Washington Bridge traffic mismanagement might have on Christie's popularity as a Presidential candidate.
We'll be looking at this well into 2016, so this will gradually become a relatively large section.



Health Care

See also Discrimination.

The Affordable Care Act, a.k.a. Obamacare, has made health insurance a big issue in The United States. Some say that it is a mistake, that privatized medicine gives us the best medical care in the world, the best drugs, the best doctors, the best hospitals; others say that the mistake is in the other direction, that the United States lags behind in medical care because it is a rich man's benefit, and that we need to follow the lead of dozens of other advanced countries into socialized medicine, providing equal access to all--which again is not what this program provides.

That should probably be the beginning of one of the articles in this section, but that is not where the discussion begins for us. Rather, we are starting with what might be considered peripheral matters, problems created by the fact that the massive legislative package attempts to do so much that not even its sponsors were certain of its contents.
The Hobby Lobby argument, appeared 3/25/14: considers what is probably being presented to the Supreme Court in the issue of whether a publicly owned corporation that happens to be closely held by a group with strong religious views can be said to have a protected religious belief.
The New healthcare inequity, appeared 4/15/14: explains why the rich will be able to get better health care under the A.C.A. that was not so readily available to them before.
This is another hot issue bound to raise more points in the months and even years ahead.



Legislation

Laws are made by politicians elected to office, through a political process that involves negotiation and compromise--usually. Here we include articles about laws being considered.
Republicans and unemployment, appeared 4/1/14: as the Senate passes a bill that would relieve the financial stress on many of our unemployed, the questions surrounding whether the House will approve it may impact the November elections.
Taxing the sun, appeared 5/6/14: considers a proposed law in Oklahoma that would impose taxes on those who generate electricity from home solar and wind systems and sell some of the power back to the grid.
Taxing the drillers, appeared 5/20/14: looks at a law in Pennsylvania that would tax the energy produced by fracking in that state.
A political satirist once said that elections were always a problem for him, because it was usually the case that one candidate would be good for his country and the other good for his business. That's not always the case, but we know that the circus we call the legislature can be very entertaining, and will undoubtedly produce more articles in the future.



Discrimination

See also Church and State, Marriage Law Articles, Freedom of Expression, Health Care.

There are of course articles in other categories that deal with discrimination; these are specifically aimed at that issue.
Ham and religious discrimination, appeared 4/8/14: considers the fact that some because of their religious beliefs consider it immoral to eat ham, or to serve ham, and how that should fit into our present questions of discrimination.
Opposing Michelle Obama, appeared 4/22/14: considers the objections raised by Topeka high school graduates and their families to having the First Lady speak at their graduation ceremony.
There are additional articles included in the second half of the year.



Gun Control Articles

Quite a few articles were published on this subject in previous indices, and there is at least one more on the next.
Gun control: A Contrast, appeared 5/13/14: puts the conflict over the Bundy cattle ranch against the war in Syria to illuminate the point of the Second Amendment.
Gun control has been a hot topic as long as I have been aware of the political process, and is not likely to go away, so there will surely be more of these to come.



Election 2014

See also Senatorial 2013, Gubernatorial 2013.

It may not seem like a major election year, but with a Senate race and every seat in the House of Representatives contested, New Jersey voters needed some background. In pursuit of that, I also attempted to contact each of the major party candidates, and those who responded are covered in articles covering those interviews, all of which fall in the latter half of the year covered in the next index.

There are more articles on this subject, including interviews with several of the candidates, in the second half of the year still to be indexed.



Marriage Law Articles

See also Church and State, Freedom of Expression, Discrimination.

The Examiner editorial staff requested that political columnists address the issues surrounding the homosexual marriage debate. With some trepidation I began, and found that I had quite a bit to say reaching from 2012 and beyond this index, hopefully in the name of amicable dialogue.
Romantic love and the nuclear family, appeared 6/10/14: looks at the results of a recent study of with whom women fall in love, and finds questions related to the notion that men and women are interchangeable as parents.
This will undoubtedly be a hot topic; please be certain to read

the first article

, and to make all responses civil and amicable for purposes of discussion.



Drug and Alcohol Laws

See also Miscellany, Search and Seizure Issues.

The legalization of marijuana in two states has changed the climate in American politics on this issue. We attempt to address a few points.
Marijuana legalization and the popular vote, appeared 6/17/14: notes that in the wake of legalization of recreational marijuana support for that policy has fallen, and most precipitiously in one of the states that embraced it. The benefits of a conservative attitude are considered against the advantages of experiments in law.
Drug testing and legalization, appeared 6/24/14: raises the question of whether employees can be terminated for drug use in states in which such use is legal.
More articles are indexed in the latter half of the year, including the answer to the question raised in the latter of these two.
That is the list of all articles published during the first half of 2014 as Political Buzz Examiner; additional indices will cover the subsequent years.