Newark Political Buzz Examiner
writes
Health Care and the Affordable Care Act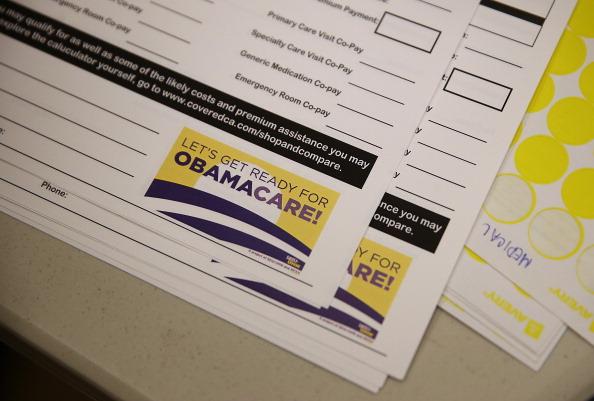 The Affordable Care Act, a.k.a. Obamacare, has made health insurance a big issue in The United States. Some say that it is a mistake, that privatized medicine gives us the best medical care in the world, the best drugs, the best doctors, the best hospitals; others say that the mistake is in the other direction, that the United States lags behind in medical care because it is a rich man's benefit, and that we need to follow the lead of dozens of other advanced countries into socialized medicine, providing equal access to all--which again is not what this program provides.
That should probably be the beginning of one of the articles in this section, but that is not where the discussion begins for us. Rather, we are starting with what might be considered peripheral matters, problems created by the fact that the massive legislative package attempts to do so much that not even its sponsors were certain of its contents.
This is another hot issue bound to raise more points in the months and even years ahead.
The reader may also wish to read our articles on discrimination.
The Hobby Lobby Argument
Today The United States Supreme Court is hearing oral arguments in the case Sebelius v. Hobby Lobby Stores, Inc. At issue is whether the company, technically publicly held but principally owned and operated by the original founding family, has the rights of freedom of religion that might be accorded to individuals or specifically religious organizations such as churches. The application of the question concerns the "contraceptive mandate" of the health care law, which requires that employers provide medical coverage for employees, and that such coverage includes payment for various medical procedures which members of some faiths regard as "wrong". The obvious one is abortion, which despite its legality is still viewed as murder by many Americans. (In general, the majority of Americans believe that abortion is the killing of a human being, but that those who do not believe it to be the killing of a human being should not be restricted by the beliefs of others.) Although it is a technicality of semantics, abortion is not contraception; it is "birth control" in the most direct sense of preventing life which has been conceived from being born. Second on the list are the "morning after pill" and "intra-uterine device" (IUD), both of which are called "contraceptive" and do interfere with conception, but which have a secondary (or possibly primary) function of preventing implantation, that is, making it impossible for the zygote that has already grown into a blastocyst to connect to the uterine wall and maintain that connection long enough to become what we have defined as "viable" (which technically means a living organism capable of surviving without the aid of another, a vague enough definition that it excludes most of my readers and probably, at this point, myself).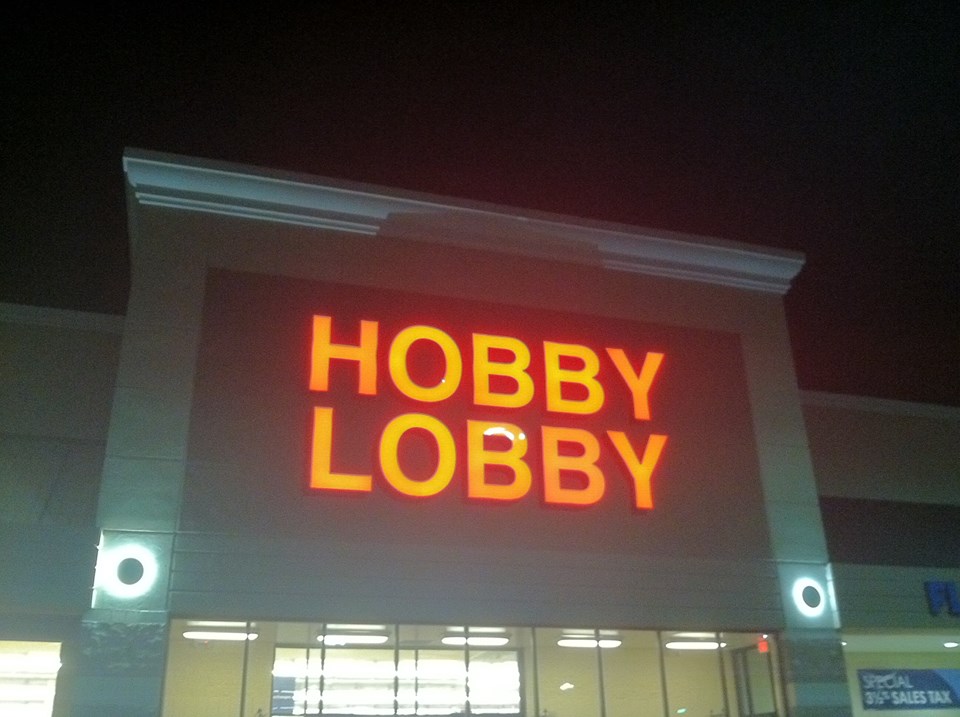 What Hobby Lobby asserts is that some of these "medical" procedures (all of which would have been condemned by Hippocrates) violate the religous views of the primary stockholders and management of the corporation, and therefore the corporation ought to be exempted from having to pay for what they, the owners footing the bill, regard as the murders of innocent babies. From their perspective, it would be similar to requiring them to pay the cost for their employees to hire professional assassins to murder their spouses. They should not be forced by the law to become accomplices to murder, even if they are excused from culpability for the crime. After all, we give "conscientious objector" status, excusing individuals from compulsory military service who object to killing enemy soldiers, and it extends to include excusing them from non-combat positions on the ground that their involvement in such positions facilitates the killing by freeing some other individual from such non-combat duty and so putting them in a position to kill.

Organizations already registered as non-profit religious organizations under the tax laws may opt out of covering "contraceptive" coverage by claiming religious objections; the Catholic Church, for example, does not have to pay for abortions for its priests and nuns. That actually does not mean that these people are not covered--under the law, the insurer must cover them directly at no additional cost, which technically means that whenever an individual organization opts out of paying for such coverage, the price of medical coverage rises for everyone so as to provide a fund to cover such services. What is at stake in the present case is whether this ought to extend to the religious beliefs of employers in for-profit companies. The Hobby Lobby situation is important because it is something of a middle ground: it is a publicly owned corporation, but primarily owned and controlled by a core group who are agreed in their religious objection. If the Court decides that they should be able to assert the equivalent of a conscientious objector status, that will automatically cover the many sole proprietorships, partnerships, and limited liability corporations owned and operated by individuals or groups who have similar objections; if the Court decides against them, the question will remain concerning what standards a publicly owned corporation must meet to obtain an exemption from covering this (which if too broad would probably negate the point: since the insurers have to charge everyone more to cover the non-payment for these services by some, as the pool of those who do not pay directly grows, the base cost of the insurance coverage also grows for everyone including the exempt, to cover such "covered unpaid" expenses), but those other more closely-owned companies might still be exempt.

That might be the fatal element here: if a corporation need only assert that it has conscientious objections to paying for contraceptive coverage, then very few will not do so, simply because it becomes a cost savings decision and has no impact on employee benefits. If you ask a corporation whether it would rather pay for a benefit for its employees or have someone else pay for that benefit, it will make the same decision you would: take the free route, save the money. Exempting Hobby Lobby, while it makes sense from the viewpoint of the religious convictions of the owners, creates the problem of creating regulations that define whether a publicly owned corporation actually holds a specific religious view that ought to be respected, or merely chooses to make such a claim in its own financial self-interest.

Decisions usually take at least several weeks, sometimes months, so patience will be needed.



The New Healthcare Inequity

An article crossed my screen which brought to mind something from my law school days. It was observing that under the new "Affordable Care Act" (A.C.A.) there were going to be inequities in health care that previously were mitigated under the old system: the best health care would be for the wealthy. Top executives will be able to get coverage that pays for treatment by top doctors in top medical facilities; the rest of us will have to make due with "ordinary" medical care, or pay huge out of pocket bills. How it does that is outlined in the aforementioned article; I mention it because it suddenly struck me, as one of those "ah-hah" moments that I thought I ought to have realized before now, as obvious.

Prior to the A.C.A. the majority of Americans who had health coverage had it through work. Indeed, it began that way--Baylor Hospital recognized that people who were sick enough to be hospitalized were too sick to work and were racking up bills they would not be able to pay when they were released, and came up with what might be called "prepaid hospitalization". They approached the teachers union and offered a deal, by which if every member paid the program ten cents a week, any member who got sick was guaranteed three weeks hospitalization at no charge. The teachers grabbed at it, and soon every union in the city wanted the same arrangement. It was eventually called "Blue Cross", as the idea spread to cities and states across the country, and it was the beginning of medical coverage, what we perhaps inadvisedly call "health insurance". Unions got companies to cover the cost, and so we had employer provided health coverage.

One of the points most people overlook in this is the tax benefits. If your employer provides you with health care coverage, none of it is treated as income to you--neither the payments the employer makes on your behalf nor the payments made by the carrier to the health care provider. So if your company is paying twelve thousand dollars a year for your insurance, individually, you do not pay tax on that money; and if the insurer pays thirty thousand dollars for your medical care, you do not pay tax on that money, either. Meanwhile, the employer is permitted to write off the cost of your insurance as part of employee compensation, and so reduces its own profits for tax purposes.

The caveat is that all of that is true only if the employer provides the same coverage for all full-time employees. That rule is there to prevent golden benefits packages for top executives--if the company in wooing a potential chief financial officer offers a premium health insurance package not given to the rank and file employees, that financial officer has to report the cost of that insurance as income. Thus if the top executives of a company want premium medical care provided by the corporation, they have to make that coverage available to all employees on the same terms. Otherwise the medical policy is nothing more than the corporation paying its executives in services that have reportable monetary value, and the recipients have to pay tax on money they technically never received.

The A.C.A. has, for practical purposes, eliminated this great equalizer. Top level health care coverage is now taxed for being top level, and the program will pressure companies to drop such coverage in favor of pushing employees into the healthcare marketplace. The result will be that wealthier, better paid people will be able to afford better coverage plans, and lower-tiered workers, for whom the old system made healthcare one of the few places where they stood on equal footing, will face poorer care and higher out-of-pocket medical costs.

Does the A.C.A. decrease the numbers of people who are not covered? Early results suggest that it does--but also that for many, the coverage they now have is not as good as that which they had before. Where the inequity once was that there were many dependent on charity care (which exists in most places), it now appears to be a disparity in which the wealthy have better access to better care than the rest of us.



Hobby Lobby: The Key Points

Much noise has been raised about the recent Hobby Lobby decision (Burwell v. Hobby Lobby Stores, Inc. et al., 573 U.S. _____ (2014)) by people who either have not read or have not understood the opinion of the court. This has been complicated further by similarly ill-informed noise about the subsequent Wheaton injunction (Wheaton College v. Burwell, 573 U.S. _____ (2014)), in which even the dissent seems to fail to grasp the point. Having carefully read the opinions in both cases, I hope to shed a bit of understanding on it.

The first point to make is what is not involved here. Hobby Lobby is not refusing to provide all contraceptive coverage in its health plan; it is objecting to four specific so-called contraceptives which are not contraceptive, that is, which do not prevent conception, but which by some definitions are abortofacient. All other FDA-approved contraceptives are and have been covered in its health plan. The Affordable Care Act does not make covering abortions mandatory; in fact, the law as passed does not contain any specific coverage of contraceptives at all--it includes a general rider requiring an administrative agency (bureaucrats) to determine what coverage is generally necessary for women's health, and that agency has identified twenty forms of such contraception. Four of those are controversial, opposed by many persons who define their action as causing spontaneous abortion. Further, the Court ruling that Hobby Lobby does not need to pay premiums for this coverage does not mean that their female employees will not have the coverage; the point is specifically made that religious non-profits have already been given a means of being exempted from paying for the coverage, and Health and Human Services has a system in place specifically to provide such coverage to employees of such corporations, easily extended to cover cases like this one.

The contraception problem is definitional here, so we need some definitions. Conception occurs when a spermatozoon penetrates an ovum; at that point all the genetic material for a human being is organized, and growth begins. Within hours this single-celled zygote becomes a multi-celled morula, and by the fourth day it is a sphere of cells called a blastocyst. Generally when it is six days old it will find the uterine wall, where implantation occurs. This begins changes in the chemistry of the mother's body, but present technology cannot detect these prior to the tenth day; the child becomes an embryo by day fourteen, and during its eighth week it becomes what we call a fetus. Some of these words are used more generally, but they are simply stages in development not different from distinguishing an infant from a toddler or an adolescent from an adult--somewhat arbitrary but based on definable characteristics.

The problem with these four birth control methods (the best known being the "morning after pill" and the "intra-uterine device" or I.U.D.) is that they do little to prevent conception; nor do they interfere with the early development of the child for the first week--up until the point where implantation should occur. These technologies prevent implantation, thus preventing the child from connecting to the vital source of nourishment that will enable it to develop into an embryo and leaving it to die--much as seeds sometimes sprout in packages but absent earth or water wither and die. Health and Human Services argues that they are not abortofacient because an abortion requires separating the child from the uterine wall after implantation, and these methods prevent implantation from occurring. Obviously, though, if you believe that the zygote is a human child, preventing implantation is as much killing the child as locking an infant in a room without food and allowing it to starve to death. We can argue that the blastocyst feels nothing, and therefore we are not being cruel, but it is still killing a human life, given these assumptions.

Of course, not everyone agrees with that assessment. It is the law in these United States that if you are pregnant and wish not to be, you can "terminate the pregnancy", ending the life of the child because it is not deemed to be a human life yet. Some health care plans will cover that through several months of pregnancy. Yet we also recognize that some people regard that to be killing children, and they ought not be required to be involved in the process, such as by paying the medical bills of someone who has decided to do so.

The owners of Hobby Lobby hold such a view. That is, they regard the prevention of implantation as the equivalent of murdering a child. They further argue that requiring them to include in their employee health insurance coverage money to pay for such procedures makes them accomplices to the murder. We might analogize it to requiring a company to maintain a fund for employees to use to cover the costs of hiring criminal assassins when they wish to eliminate problematic family members--the owners of the company might well be perceived as accessories to murder in such a scenario, and even though in this case the killing is legal, the employers believe it to be immoral.

The problem of course is that Hobby Lobby is a rather large corporation employing hundreds of thousands nationwide; yet it is what in law is called a "close corporation" or "C Corp", having a very limited number of stockholders in this case all members of one family and one church. There are not hundreds of stockholders, but perhaps a score; and the corporation itself has a statement of faith as part of its charter documents. The dissent argues that corporations exist for no purpose but to make money, but the court's opinion argues credibly that corporations can be organized for any purpose, and the purpose of conducting business in accordance with the principles of a religious view is not excluded from that. For a non-controversial example, Hebrew National exists to produce food products which accord with the dietary rules ("kosher") of Judaism, and so produces no pork or shellfish products.

The opinion also suggests that the system already in place to provide such services to the employees of religious non-profit corporations would preserve the government's interest and protect the religious interests of Hobby Lobby--in other words, that the government already has a means of providing these services for employees whose employers object on religious grounds, and extending it to cover cases such as this one costs little and preserves the religious interests of the employers. That system suggests that insurers will provide, under separate coverage, free contraceptive services to women not covered for these under their employee health plans, and that doing so will save them money--after all, even a thousand dollars to cover an I.U.D. is a fraction of the medical costs of a pregnancy. Since Health and Human Services can easily provide the coverage it deems necessary without requiring the conscientious objectors to pay for it, Hobby Lobby ought to be excused from doing so.

The Wheaton case is about a different issue, and so was decided differently based on that issue following from the same rationale. We will cover the logic involved and address that case next.



Wheaton College and the Hobby Lobby Decision

The ink was barely dry on the Hobby Lobby decision (discussed last week) when the Supreme Court issued an injunction in connection with a lower court case on a very similar issue, Wheaton College v. Sylvia Burwell 573 U.S. _____ (2014). Despite the assertion of the rather vehement dissent of Justice Sotomayer, this decision is perfectly consistent with the other, appearances to the contrary.

The logic in the Hobby Lobby case, in its essential part, went something like this: certain birth control measures (as we noted, not all) for which coverage is required under the regulations of the Affordable Care Act work by preventing implantation and thus destroying a conceived human life. Because of their religious beliefs, Hobby Lobby's owners believe that paying health care premiums that in turn fund such measures makes them morally accessories to murder. It would be something like, by analogy, buying a gun for someone who intends to use it to kill someone. The connection is not entirely direct, but it is direct enough: the employer gives money to the insurer so that the insurer will give money to the medical service provider who in turn kills the unborn child. The hit was ordered by the employee, but the bill was delivered ultimately to the employer.

The court noted in that decision that Health and Human Services had already provided an alternative method for religious non-profit organizations by which they could file notice of their religious objections and be excused from the responsibility to provide such coverage; that system then arranges for the same coverage to be provided at someone else's expense. This then, in the court's view, relieves the employer of any connection to the objectionable act while still enabling the employee to obtain it. The court decided nothing beyond that (and Hobby Lobby did not openly agree that this was acceptable).

Wheaton College is recognized as a religious school, and it has filed suit in a similar matter. Of course, Wheaton qualifies as exactly the sort of organization already covered by the system the court recommended could be extended to cover Hobby Lobby--but it files an objection to that system. It asserts that it should not be required to file the paper which authorizes someone else to pay for those services, because in doing so it is complicit in making those services available, against its religious beliefs. To extend our analogy, Wheaton has not been asked to buy the gun, but it has been asked to fill out a reference endorsing the purchaser while knowing that the gun might be used to commit a murder. They want to be excused from that, to have nothing whatever to do with making it possible for anyone to obtain the objectionable medical services.

At the Supreme Court level, we do not know to which services Wheaton objects. What we know is that under the law failure either to fill out the form or provide the coverage results in substantial fines. Wheaton reasonably believes that it ought to be shielded from paying any of those fines until the courts have determined whether the requirement that it file the proper form to enable an alternate means of covering the service to which it objects is an impingement on its religious rights. One assumes that once the case is decided and the appeals process run to the end, Wheaton will either be excused, or be forced to comply with the filing of the form or pay the fines from that point forward; it objects to having to pay the fines for not complying with a law which might not be enforceable against it, at least until it is clear whether or not it is.

Justice Sotomayer is certainly right that it is a rather extreme situation for the Supreme Court to issue an injunction preventing enforcement of a law while the courts are deciding the matter. However, Wheaton asked for the injunction from the lower courts precisely because while it pursues its appeals process it believes it ought to be shielded from penalties--if the law might not be enforceable against them, they deserve the benefit of the doubt until that is clear. It is a case in which the lower court ought to have granted a stay of its decision pending appeal, and rather arrogantly declined to do so, apparently because in its opinion Wheaton could not prevail in the case. In short, a Federal District Court judge gave an opinion on a case, then when the losing party asked to have the enforcement of the judgment delayed pending appeal the same judge said that since he knew he was right he was not going to do that. The Appeals Court then also declined to grant a stay--but this was done before the Hobby Lobby decision gave support to the argument that actions an employer perceives as enabling an employee to commit a moral wrong cannot be forced on that employer as long as an alternative exists to protect the government's interest in the matter. That means that in the Wheaton case, before Wheaton can be forced to pay fines it has to be determined--under the reasoning in Hobby Lobby--whether there is a way to meet the government's interest in providing such coverage to Wheaton employees (and students) that is less of a burden on the religious beliefs of the college. Maybe there is not, but that is the point of the lawsuit.

In the interest of disclosure, I have no direct connection with Wheaton College, but I know it to be (or at some point to have been) a member of the Christian College Consortium, of which my alma mater (Gordon College) was also a member. I also know that such schools frequently have mandatory statements of faith for the faculty and principle employees, and codes of conduct to which students must agree. I do not know the content of Wheaton's requirements for employees or students, but am certain that there are morals clauses. While it sounds harsh, it does seem that any employee who objects to Wheaton's principles should work elsewhere, and any student who similarly objects probably is at the wrong school. This is probably not a case of a small executive group imposing its will on a larger group, but of a general consensus of like-minded individuals associated with each other through the school the majority of whom, at least, agree with the objection to such coverage. Health and Human Services of course thinks it mandatory that such contraceptive coverage be made available even for nuns, as necessities of women's health care. Nuns generally do not agree with that, or perceive it as a benefit they will use. It may be that there are students at Wheaton who are not acting in accordance with the rules, but there is a degree to which that means they are accepting the risks of their contracts.



Hobby Lobby and Contraceptive Costs

We have been looking at the decisions in Burwell v. Hobby Lobby Stores, Inc. et al., 573 U.S. _____ (2014) and Wheaton College v. Burwell, 573 U.S. _____ (2014), and there is an aspect of the entire situation which defies logic but seems to be overlooked by all parties. Hopefully this will make it clear, and perhaps defuse some of the objections.

The administrative regulations promulgated under the Affordable Care Act list twenty forms of what are termed "contraception", four of which do not prevent conception but implantation and are therefore termed "abortifacient" by objectors. Because religious groups may find all or some of these methods morally repugnant, the Supreme Court in Hobby Lobby asserted that such employers cannot be forced to provide these in the insurance coverage for which they pay. In reaching this decision, they noted that Health and Human Services already had a system in place whereby religious non-profit corporations could be exempted from paying for such coverage and the coverage would be provided at no cost by the insurer through a separate program.

Of course, the immediate reaction is, who pays the costs of such coverage, if not the employer? Yet the Court noted that the analysis by Health and Human Services had already determined that, and that in fact there was no net cost.

The logic goes like this: a woman who has contraception available is less likely to become pregnant; pregnancy is one of the most expensive conditions covered by women's health care. Thus if the entity insuring a woman under a policy that does not cover contraception can provide contraception for that woman by some other means, at its own expense, it reduces the probability that it will have to pay the significantly greater costs involved were that woman to become pregnant. That is, ultimately it costs an insurer less to pay for contraception than to pay for obstetric care.

Underlying the objections to the Hobby Lobby exemption is the notion that ultimately Hobby Lobby gets to save money by not paying for certain forms of contraceptive coverage--the statement "we do not want to be forced to pay for these procedures" seems to translate into "we can save money on our employee insurance coverage by not paying for these procedures". Yet it is clear that the Affordable Care Act requires coverage for obstetric services. Insurers employ actuaries. The job of an actuary is to determine the probable amount the company will have to pay on claims so that the rate for the policy can be set to cover the costs. (In most cases it is also set to earn a profit. Some insurance providers are not for-profit companies, but even in those cases the costs are set to enable the company to build a backup fund.)

If Health and Human Services is correct that providing contraceptive coverage at no cost to clients who are covered otherwise by policies that do not include those items will reduce the payouts for obstetric care sufficiently to cover the expense, then companies like Hobby Lobby who decline to pay for some or any of the contraceptive options thereby increase the probability that their employees will become pregnant. Any actuary should be able to calculate the difference, but if Health and Human Services is correct, Hobby Lobby should see no reduction in its payments, and possibly an increase in payments, based on the anticipation that health care for women will be more expensive to the degree that depriving them of these contraceptive options increases the probable amount to be paid in obstetric bills.

The Hobby Lobby dissent argues that even if such coverage is provided free to women not covered under the company plan it is still an inconvenience for them to have to work with a separate coverage plan for those items. That certainly also is something an actuary would know, and part of the process of calculating Hobby Lobby's bill--since after all those women who do not obtain the free coverage are the ones who create the risk of the obstetric expenses.

In short, from the perspective of the insurance company, if Hobby Lobby or Wheaton or Eden Foods (our next subject) choose not to pay for certain contraceptive measures, this increases the risk of pregnancies among the covered group and so increases predicted costs to the insurer, with a comparable increase in premiums to the company. The logic of the situation leads inexorably to the conclusion that you cannot reduce the cost of insurance by excluding contraceptive coverage.



Principles, Corporations, and Eden Foods

In the wake of Burwell v. Hobby Lobby Stores, Inc. et al., 573 U.S. _____ (2014), a number of aspects of the decision have meant that lower courts have had to rethink what they had decided in other cases. One of those aspects is that it is possible for a company to do business with objectives other than making a profit, and that it was perfectly reasonable for a C Corp like Hobby Lobby to be incorporated for purposes of doing business in accordance with the principles of its Christian faith. We noted in a previous article that it was certainly similarly possible for Hebrew National to be in business to make money providing a product that comports with the religious dietary regulations of Judaism. This week we have another example. If you have not heard of them, please meet Eden Foods.

Eden is identified as the oldest independent organic food producer, having been incorporated as a non-profit in 1969 and shifted to being a for-profit corporation in 1970. It is also said to be the largest supplier of organic dry grocery items. Its line of foods has won many awards for quality and safety. Most of it is certified kosher, much of it is recommended as gluten-free, and all products except their katsuo (Japanese fish flakes) are vegan. It is otherwise a small closely-held corporation, with fewer than two hundred employees total. Owner Michael Potter is known for his progressivist views: back to basics farm food, sustainability, transparency.

We thus have a for-profit corporation which was incorporated with a goal not of making a profit but of supporting a philosophy, one of making wholesome organic food available to consumers at a high quality and a reasonable price. This is not a company created to capitalize on the organic food craze, not a small branch of a major food manufacturer which in other divisions produces soda and beer and junk food. It is part of their very conception that they are dedicated to a goal, an ethical standard, a belief in the importance of eating wholesome naturally-grown foods, of encouraging others to do so, of providing these foods, and of doing so in a manner that is completely transparent to the end consumer who will have confidence in the contents and handling of every product they make. It was never about the money; the money, and the for profit corporate form, were tools to make the vision possible.

However, the owner's ethical beliefs extend beyond this. He opposes the Affordable Care Act's requirement that he pay for contraceptives for his employees through their health care plan. He maintains that this is not merely because he is a Roman Catholic (which he is, and there is something of that theology in his objections) as much as that he does not believe the federal government should be able to force him to finance that which he finds morally repugnant. And the victory of Hobby Lobby suggests that he is correct.

There has been, once again, a lot of misinformed screaming about this. A decision in favor of Eden as the law now stands in Hobby Lobby would not mean that its employees would not have contraceptive coverage; it would mean that they would receive free contraceptives from the same insurer through a separate program. Nor can there be any suggestion that Eden is trying to save money by cutting its payments, as we noted in Hobby Lobby and contraceptive costs not long ago. What we have is an employer with a moral objection to birth control, protected by his First Amendment religious freedom, wanting to avoid being responsible for enabling the crimes of others.

We have compared this to gun ownership before, and it may be the comparison is apt again. Under Griswold v. Connecticut, Americans have a constitutional right, indirectly, to obtain and use birth control. Under the Second Amendment to the Constitution, Americans have a constitutional right to obtain and use guns and ammunition. At what point did either of these rights lead to the conclusion that employers had to buy these, either birth control or ammunition, for employees? No one is complaining that their rights have been impinged because the law does not insist that someone give them free guns, despite the fact that we have the right to own them--a right not merely specified in the Constitution but very nearly made an individual responsibility, that citizens must own guns and the government may not prevent them from doing so. Yet somehow the less-well-supported right to have contraceptives--a right extrapolated through several steps from protections against search and seizure through an inferred right to privacy to the conclusion that individual sexual decisions are not generally government matters--has become a right to have someone give them to us. You can be quite certain that if a law were proposed requiring employers to fund the purchase of guns and ammunition for their employees, most of the same voices right now condemning those employers who do not want to pay for employee contraception would be condemning the proposed new law. Yet every argument that can be raised favoring forcing employers to pay for contraception is at least equally valid for forcing them to pay for ammunition. The only place it differs is in that people who favor contraception think that their preferences in the matter should trump the opinions of everyone else.

I do not share Eden's opinion concerning contraception; it is too narrow in my view. However, I do think that the old legal axiom that your right to swing your fist ends before it touches my nose applies here. Eden employees who wish it will have their contraceptives under the alternate system; Eden will protect its ethical principles--all of its ethical principles; the amount of money anyone pays will not be appreciably different. The only people who will not be happy are those for whom identifying and harassing conservatives falls somewhere between sport and witch hunt.



Health Insurance Costs, Good News and Bad

Last year you spent the time to enroll in a health insurance plan, and for many that involved checking the prices versus anticipated federal subsidies. The bad news is that it is all changing, and you may well wish to do it again.

In some states, there is a pall of uncertainty because of a pending Supreme Court case (King v. Burwell) which will decide whether residents who purchased insurance through the Federal Exchange are eligible for subsidies, which the law makes available to those who purchase policies through a "State Exchange". That is not the case in New Jersey, though, as we have our own State Exchange. Our problem is a bit more complicated: insurance prices are dropping, but that is not all good news.

Prices are not dropping everywhere, and they are not dropping everywhere equally. The base prices of the "second-lowest-cost midrange plan" (on which subsidies are based) have shot up twenty-eight percent in Alaska and fallen twenty-five percent in Mississippi. More states show them going up (seventeen for which data is available) than down (thirteen), although the average drop in states where they are falling is greater (roughly seven and a half percent) than the average increase in states in which they are rising (six percent). Again, New Jersey is in the group for which prices are falling, with the price of that "second-lowest-cost midrange plan" falling two percent in this state.

Why is that a problem? Is that not good news?

First, it is likely that it does not mean the price of your policy is dropping. The reduced cost is based not on prices of policies currently held but on prices of all policies offered on the exchange--and new policies, even new companies, have entered the market. Thus it is likely that you will get no advantage from the price reduction unless you go back on the exchange and shop again.

That's a headache, certainly, and you might think that what you are paying is fine for what you are getting, not worth the effort to change it. However, if you are expecting a federal subsidy based on your income (and probably more people are than not) that decline in the price of that "second-lowest-cost midrange plan" is critical to you: the amount of your subsidy is based on it. That it falls two percent means that the basis for your subsidy drops, and you will get less from the government next year than you did this year. (That's quite apart from the fact that the subsidy is also based on your income, a separate factor in the equation.) Thus even if everything else stays the same--same annual income, same policy at the same price--the fact that there is now a lower "second-lowest" in the market means you will pay more out of pocket for your health coverage.

That is, you will unless you manage to find adequate coverage at a lower price. That requires you to take the time during the open enrollment period to peruse the current policy offerings and make a fresh purchase. (You may have to notify your previous coverage carrier of the change; that is explained on the New Jersey Individual Health Coverage Program web site.) That open enrollment period for 2014 began Saturday, November 14th and continues until February 15th of 2015; your application must be received before the deadline.

Certainly a two percent drop in the benchmark cost is not going to be all that great--but depending on how much of a subsidy you are getting, it could be several dollars per month, and a significant added cost in the budget.

So it may be time to add one more task to your overburdened end-of-year list, and look at your health insurance coverage options afresh to see if you can save a bit of money--or at least not wind up paying more.



The Aging Population Problem

Yesterday happens to have been my mother's birthday. I am not going to tell you how old she is, and not merely because I do not want to embarrass myself either by getting it wrong or by hinting at my own age. Suffice it that my parents have both outlived the statistical expectations that existed when they were born, when they graduated college, even perhaps when they reached retirement age. I am of course glad of that; my wife, who was born late to elderly parents, has lost both of her parents, but both were well beyond the statistical expected lifespan. Having living parents has been a boon to me in many ways.

The problem is that a very large number of us are living beyond those expectations, enough that the expectations have had to be raised several times since they were born. That matters, because they were born before those programs intended to help the elderly--particularly Social Security and Medicare--had come into existence. The former was built around a society in which far more people never retired, and those who did in the main lived a very few more years in retirement; today people retire and live for decades, thanks in large part to our improved medical care. That is a problem for the latter, which was built around anticipated medical costs principally for retirees based on life expectancy and medical costs of the nineteen sixties--and health care costs have skyrocketed, not merely because of inflation but because of a system that presses for the most expensive care for all patients at all times.

It was not that long ago that I was covering news on a local radio station, and the local hospital was applying for permission to purchase, used, its own Computer Tomography (CT or CAT) scan. Without it, patients who needed this valuable diagnostic would have to make the nearly one hour trip to a major city or cross to the next state which was still a good half hour to the hospital. Yet the state government was reluctant to permit such a purchase by a small local hospital, as an unnecessary cost. Within the decade, that hospital had both CT and Magnetic Resonance Imaging (MRI), and used these constantly. What changed? The diagnostic benefits of these very expensive procedures made them essential in a litigious society: a doctor who did not order a CT or MRI in a situation in which the test might reveal some previously unrecognized detail could be sued for malpractice, for failure to provide the best possible treatment for a patient, if that detail arguably might have prevented suffering or death of a patient. Thus the chance that the test was unnecessary was easily outweighed by the chance that it might discover something important, and everyone's health costs leapt significantly to cover the purchase and maintenance of space-age technological viewing equipment.

This is just a glaring example of why medical costs have skyrocketed--and why fewer people die of everything from cancers to heart disease to head injuries, from myocardial infarctions and cerebrovascular accidents and ischemic events. Thus we face ever increasing costs of keeping people--and particularly elderly people--alive, and the consequent increasing costs of having done so.

Would we want it otherwise?

Would any of us with aging parents prefer to have them die? Would we prefer to die ourselves, in a scant few years when we, too, enter that time when we are dependent on programs designed for a much smaller cost, a much different world? I expect that few would say yes to either question, and fewer yet to both. We want that retirement income and that health care service to be there for them and for ourselves. Yet the burden increases as life expectancies and medical costs continue to rise--and we have the concurrent problem of reduced birth rates, that the financing of the systems always assumed that there would be a growing number of workers to pay for the programs supporting the retired, and that has not been the case.

We need to figure out how to repair this.

Thus far the only potential candidate in the upcoming presidential race to make concrete proposals is Chris Christie, and while you might or might not agree with his proposals it is significant that he has made them. Other candidates in the race need to make concrete suggestions concerning what they are going to do on these points, before the system collapses and leaves millions without income or medical care. It might not be the most important issue in the upcoming presidential election, but in putting it on the table Christie has made clear that it is not to be ignored.



The Intended Future of Health Care

The Democratic program known as Obamacare having been established, there probably is no going back--backlash against anyone who eliminated some of the provisions, such as universal health insurance access and government subsidized coverage, would see the end of his political career. Yet there are serious problems with the program as implemented. Premium costs are again rising, and Democrats are complaining that people are "underinsured", that the costs of copays and deductibles are so high that people with insurance still cannot afford care. Yet it is obvious to anyone who has taken Introduction to Economics that reducing those costs can only drive premiums higher, driving more healthy persons (who have insurance because it costs too much not to have it) out of the insurance market, and increasing the per subscriber costs for insurance companies as the patient base shifts toward sicker, more expensive, patients. It seems that the program we cannot afford to end we also cannot afford to maintain.

Perhaps, though, this was in view all along. At least some of the initial supporters of Obamacare did not want a regulated insurance market, but could not get what they wanted: socialized medicine. The words "socialist" and "socialism" are still anathema in the United States--perhaps the primary reason why self-identified socialist Vermont Senator Bernie Sanders is regarded such an unlikely candidate for President, despite the fact that his economic policies are similar to frontrunner Clinton's and his social positions are if anything less liberal. We have socialism in America--socialized retirement, unemployment, and disability insurance, socialized public transportation programs, programs funded by taxpayer money and run by government agencies to provide benefits to the population beyond the basics of police and military protection--but we resist the concept in the abstract. If we had been offered socialized medicine, the "single payer system" of which several Democratic leaders spoke at the time by which the government pays for all health care for everyone, it, and the party that proposed it, would have been soundly thrashed.

That is not to pass judgment on whether such a system is a good idea. Something like it works in many countries, and does not work in many others, and it is difficult to predict how it might work in these United States. What is becoming apparent, though, is that the multi-payer regulated universal coverage system the law attempts to create is not working, and is not likely to work on those terms. Health care is expensive, and will remain so, and any effort to make it affordable faces the obvious obstacle that it is not, and it is not going to be so any time soon. We might argue for years that the old system was better, that a system which let workers bargain for better than average health care coverage (a benefit for which now both they and their employers are penalized) and the elderly and the poorest of the poor were covered by Medicaid and Medicare, which left large swaths of the unemployed, underemployed, and otherwise employed vulnerable to catastrophic healthcare costs, was better than a system in which no one has enough health care coverage and everyone pays too much for it. Yet that is a dead horse; we will not return to that.

Instead, there will be efforts, from both sides, to patch the system. Already Democrats are pushing for the aforementioned adjustments to deductibles and copays, to take costs off the insured and put them on the insurer, which of course will mean that these will either be met by increases in premiums or by insurance companies cancelling their health coverage business or defaulting into bankruptcy. Eventually we are going to hear that the best fix for this mess that government created is for government to subsume it entirely--that the single-payer system which would have been rejected up front as socialized medicine will be presented as the only reasonable solution to the health care crisis manufactured by the supposed solution to the health care issues we had. Private medicine will cease to exist in this country, as all medical professionals become de facto government employees.

We did not want that, and perhaps we still do not want that, but it may well be that that liberal elite which gave us the Affordable Care Act knew all along that it was merely a means of so destroying the old system that socialized medicine would be the only practical solution.

Where is Alieta Eck when we need her?