Newark Political Buzz Examiner
writes
New Jersey Political Buzz Index 2012
Some readers are aware that an index of the "Law and Politics" articles posted here was maintained at MJYoung.net; and some noticed that this site was for a time gone. Because of the value of that index, and of the few articles there which predated my position as Newark Political Buzz Examiner, I began a series parallel to the regular law articles, first to rebuild that index (in several articles, as an index of a couple hundred articles is too large for a single article) and then to reformat and republish the other articles which were once there as "Political Buzz Classics".
(A similar effort began separately for the Time Travel Movies Examiner materials, beginning with Temporal Anomalies Classics. Since then both of these efforts have terminated, and everything has shifted to restoring materials at M. J. Young Net. These indices are provided to assist in navigating the restored articles.)
As of May 2, 2012, Mark Joseph Young became (in addition to being the Time Travel Movies Examiner since June, 2009) the New Jersey Political Buzz Examiner. Arising from discussions of the Birther issue, the author hoped to cover matters related to the American political and legal system at a level that is fully professional but at the level of the legal and political layman. Early plans included some consideration of coalition government under the American political system, the immigration problem, and other controversial topics.
Mr. Young has a Juris Doctore from Widener University School of Law, and as a voter is an independent from a family of independents, tending moderately conservative but with some stronger sympathies in both directions on particular issues.
Earlier articles on legal topics from MJYoung.net are indexed here, including analysis of the ten Internet regulations proposed by C-Net some years back.
It was not feasible to update pages at The Examiner once they have been published, so this index covers articles from the latter half of 2012, and future articles will cover half a year at a time; articles will be placed in categories rather than listed chronologically, but since some subjects were covered over several years the reader will want to locate the other index pages.
Subjects addressed in 2012 included:
Birther Issue Articles
See also Birth Certificate Issue Articles, Miscellany.
There is a claim abroad to the effect that President Barrack Obama is not eligible to be President of the United States because he is not a "natural born Citizen" of the United States as required by the Constitution. The grounds for this claim are examined in this series of articles.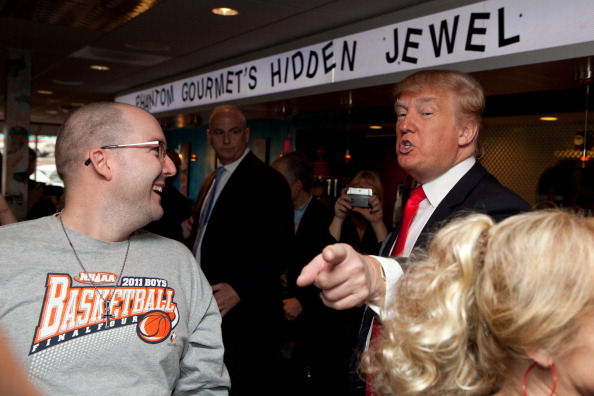 The issue concerning whether the birth certificate released by the White House is relevant to this question is itself a separate question, covered in a separate series of
Birth Certificate Issue Articles
, below.
Birth Certificate Issue Articles
See also Birther Issue Articles, Miscellany.
In response to the claims that he was not born in the United States, the White House released an electronic copy of what it claimed was Barrack Obama's Hawaiian birth certificate. In response, "Birther" groups found experts who claim that it is a forgery. Then the President's attorney made a statement in court in New Jersey which some took to be an admission that the document was fake, and on that basis started claiming that he had committed fraud by forgery and ought to be impeached. This series explores the issues in that claim.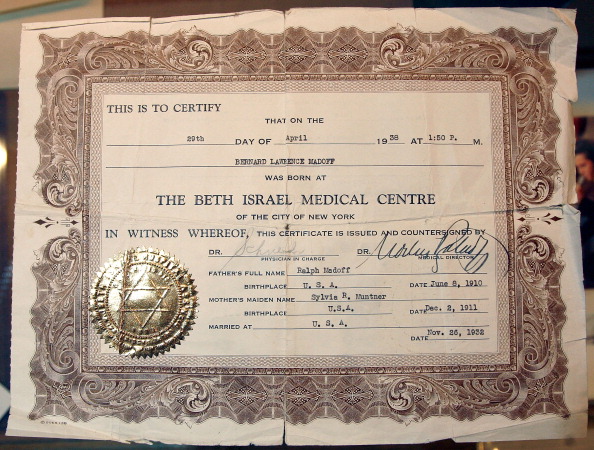 None of this examines the evidence; it examines the relevance, whether the question of authenticity of the published birth certificate matters in any legal sense.
Coalition Government Articles
See also Presidential, Election 2014.
The Republican Presidential Primary was particularly divisive, with groups supporting candidates of very different political viewpoints and serious questions concerning whether any one of them would be able to unite the party. This notion of uniting the party, though, points to the essential problem in the American political system, which is a problem precisely because most Americans are not aware of how the process works at the party level. Thus an explanation of coalition government, and how that applies in this country, seems useful.
Additional articles on this subject appeared in December of 2013 and thereafter.
Marriage Law Articles
See also Church and State, Freedom of Expression, Discrimination.
The Examiner editorial staff requested that political columnists address the issues surrounding the homosexual marriage debate. With some trepidation I began, and found that I had quite a bit to say, hopefully in the name of amicable dialogue.
Additional articles on this subject appeared periodically throughout 2013 and 2014.
Homeland Security Articles
See also Search and Seizure Issues, Privacy Issues.
There is a definite sense in which the American response to the modern terrorist threat over the past decade has itself eroded some of our freedoms. Many are calling for a restoration of those freedoms, while others are more afraid of a next terrorist attack. This section explores the issues in this debate.
Homeland Security: Nothing new, appeared 9/25/12: The reaction of sacrificing freedoms to protect them is examined generally.
As of the end of 2014 no further articles have appeared in this category.
Gun Control Articles
The suggestion was made that we ought to find a way to keep guns out of the hands of those who are possibly unstable, and so reduce the chance of someone going on a shooting spree. The series explores the ramifications and possibilities involved.
Gun control has been a hot topic as long as I have been aware of the political process, and is not likely to go away; there have been additional articles on the subject periodically through 2013 and 2014.
New Jersey Issue Articles
See also Gubernatorial 2013, Senatorial 2013, Election 2014, Presidential, Miscellany.
With the election it seemed worthwhile to do extra articles covering issues in New Jersey, which perhaps might be of interest to other states but which were of particular interest here. That opened a new subject area which might perhaps have been opened sooner, as the New Jersey Political Buzz Examiner ought to cover New Jersey issues. So here are some of those:
New Jersey 2012 Bond Ballot Issue, appeared 11/03/12: approaches the question concerning approving the issue of bonds for financing educational infrastructure, and explores the implications and impacts of bond issues generally
New Jersey 2012 Ballot Issue #2, appeared 11/04/12: considers the legislature's proposed constitutional amendment empowering them to authorize payroll withholdings from judicial salaries to cover benefits packages, and some of the politicking involved in the legislative/judicial relationship.
New Jersey 2012 ballot issues results, appeared 11/19/12: covers the outcome of the election in relation to the two Public Questions, with some further information about these.
Additional articles in this category appeared in 2013.
That is the list of all articles published during our first calendar year as Political Buzz Examiner; additional indices will cover the subsequent years.