The Book
Temporal Anomalies in Time Travel Movies
presents
People Magazine's Woman of the Year
Sandra Bullock
featured in time travel films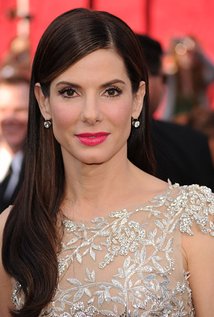 This was the second of the miscellaneous articles, written to recognize the award given to an actress who had been featured in several of the movies we had then recently analyzed. (The first was the announcement of the
twenty-fifth anniversary showing
of
Back to the Future
.)
Other articles of peripheral interest followed this one, including movie and actor news, looks ahead to future film and analysis releases, best of articles, and more. This section will be expanded; I have a number of "best of time travel movies" articles in the works, and will probably continue to pursue predictions of future analyses and similar pieces as I am able.
Of course, this depends in significant part on your support through Patreon or otherwise (a number of the movies I have analyzed were copies gifted by readers). I thank you for that in advance.
People Magazine's Woman of the Year Sandra Bullock featured in time travel films
As Sandra Bullock is named Woman of the Year by People Magazine, it is fitting to note that among her accomplishments are films of every genre, from action adventures like Speed to comedies like Miss Congeniality, and including fantasy time travel more than once.
Her 2006 turn in The Lake House, reuniting her with Speed co-star Keanu Reeves, approached the notion of two people sending letters and sometimes gifts to each other across time, each contact moving two years between her time and his. The quirks and anomalies and paradoxes were unraveled (originally at The Examiner) this past summer. It is a positive film with a happy ending, although from a time travel perspective the happy ending is its undoing.
She returned with a tense and confusing story, when in Premonition she lives through a stressful week entirely out of sequence, in which her husband is killed in an automobile accident and her daughter injured running through a sliding glass door. As the pieces fall into place, it becomes apparent that she causes both accidents. This film is currently being examined in the time travel series here (originally at The Examiner). It is a dark and disorienting thriller stitched around a challenging predestination paradox, but a much more solid time travel story.
Bullock is, as always, capable and credible in the roles, making us believe that she is experiencing what we are seeing. Despite some temporal problems, they are enjoyable movies worth watching, and particularly challenging and interesting for the time travel fan. Discussions of their time travel aspects are available here, along with discussions of several other time travel movies.