The Book
Temporal Anomalies in Time Travel Movies
presents
Temporal Anomalies Index 2014
As explained previously in Temporal Anomalies Classics, the useful and oft-linked index to the years of Examiner articles was lost; although it has been restored, the process of reproducing those articles for backup seemed advisable. This is the sixth of a series of indexing articles, each expected to cover articles in series begun during a particular calendar year: 2009, 2010, 2011, 2012, and 2013 already posted. 2014 began with The Philadelphia Experiment, followed by Time After Time, Timecop, The Philadelphia Experiment II, About Time, Free Birds, X-Men: Days of Future Past, Edge of Tomorrow, and Mr. Peabody & Sherman. This index was delayed due to technical difficulties that extended the last of those series well into the new year, but is now complete.
As explained, this series of indices was started when it became temporarily impossible to maintain this web site and seemed advisable to provide links to early Examiner articles for ease of access. That in turn became problematic, and we have since determined instead to move all that material here to M. J. Young Net, and hopefully to support it by reader contributions through Patreon and other means.
Miscellany
This year again included several articles which were not time travel analyses but related to time travel movies in other ways, including:
The Philadelphia Experiment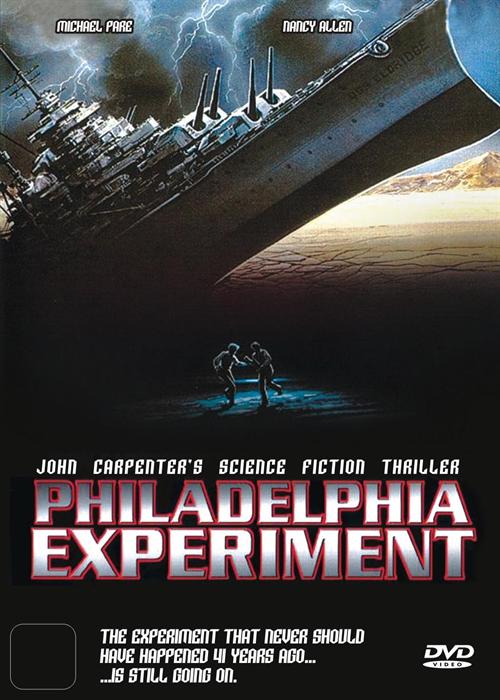 1984 was a good year for time travel. Terminator debuted, and Back to the Future and Star Trek IV: The Voyage Home were only a year away, with more good movies the year after that. Amidst all this was an improbable gem, a film about two experiments forty years apart both of which went horribly wrong and created a connection with each other. It plays well as a fixed time story, but also can work as a replacement theory story. Although it looks complicated, it was not that difficult to analyze--just a bit unexpected in places:
The sequel will follows below; it was a terrible disappointment.
Time After Time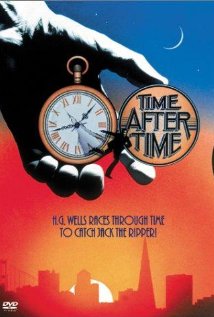 It was a clever idea for a time travel movie: what if (as we see in the 1960's H. G. Wells' The Time Machine) H. G. Wells himself built a time machine? To make it interesting, what if one of his friends was secretly Jack the Ripper, and used that time machine to escape to our time--to be followed by Wells, giving us two men out of time, one of whom is intent on capturing the other, who has become the latest modern serial killer? Malcolm McDowell and Mary Steenbergen would each make another time travel movie (his Star Trek Generations, hers Back to the Future part III), but here they do an excellent job as Wells and his somewhat ditzy but very modern love interest. How, though, does it do as a time travel story? It is not without problems:
It might work as a fixed time theory film, but even here there's a problem.
TimeCop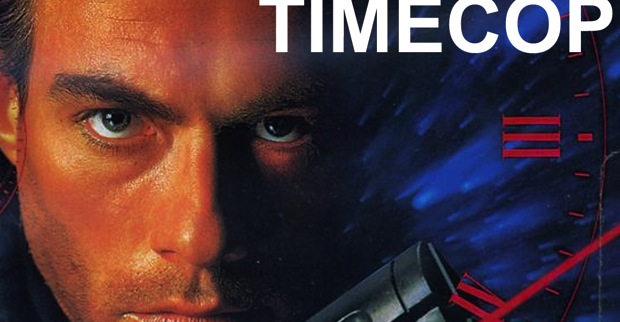 This film bothered me from the moment I saw it--a disaster wrapped in a disaster. I did not expect I would ever tackle it, and nearly said as much. But I saw a copy at a good price, and people did ask about it periodically, so I decided it would be worth discussing. I did not, I think, expect it would be as complicated as this, but then, I also did not expect to be able to get it all covered so succinctly, either.
So put it down to a good excuse to watch Jean-Claude Van Damme in action, and an interesting exploration of some time travel issues, but not a great time travel film.
The Philadelphia Experiment II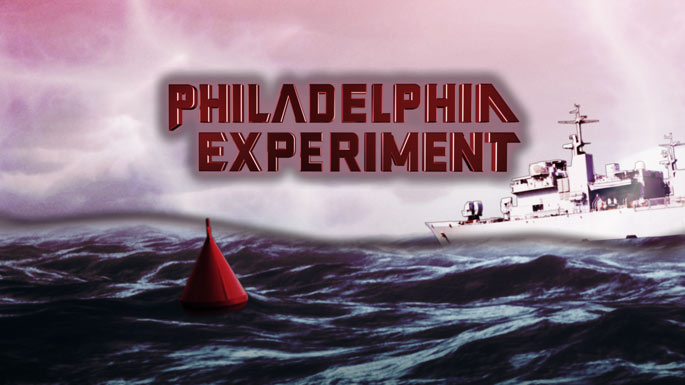 Having run out of excuses to delay the analysis of this disappointing sequel to The Philadelphia Experiment, I present an analysis of its multiple disasters:
I hope you didn't waste good money on this movie; of course, I did, but then, I had to in order to tell you how bad it really is.
About Time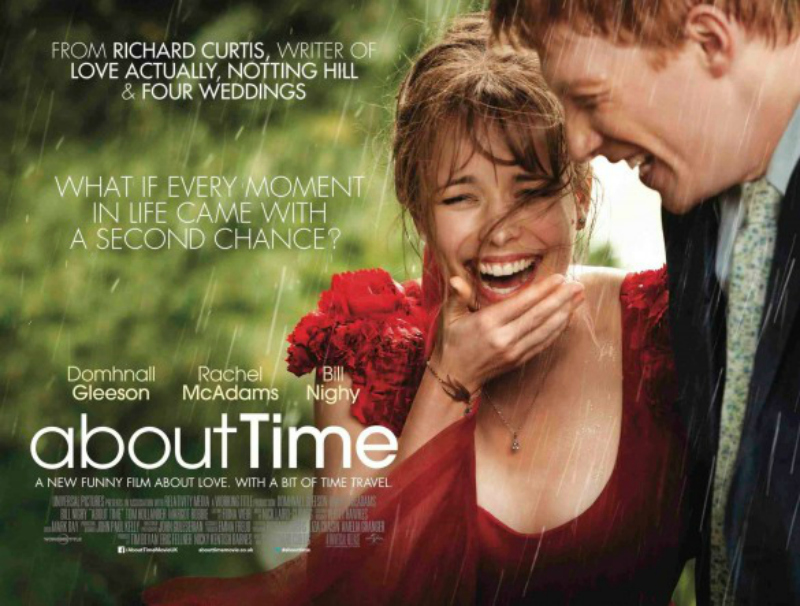 This one was in the theatre in November 2013, and we touched on it then, and then did a quick temporal survey based on notes from the show in January. We have returned to it with a more complete look at this enjoyable but temporally complex and frustrating film.
It is indeed a temporal disaster, not sticking with a consistent set of rules, but it is still an enjoyable movie.
Free Birds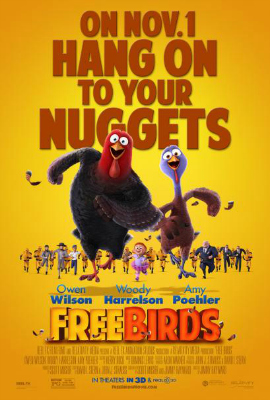 This one was also in the theatre in November 2013, and we touched on it then, with a quick temporal survey in December. It is not at all a serious movie, but it is a time travel romp, so here is our more detailed analysis.
It was a fun movie, and suitable for kids, but not particularly high on the list of great time travel stories.
X-Men: Days of Future Past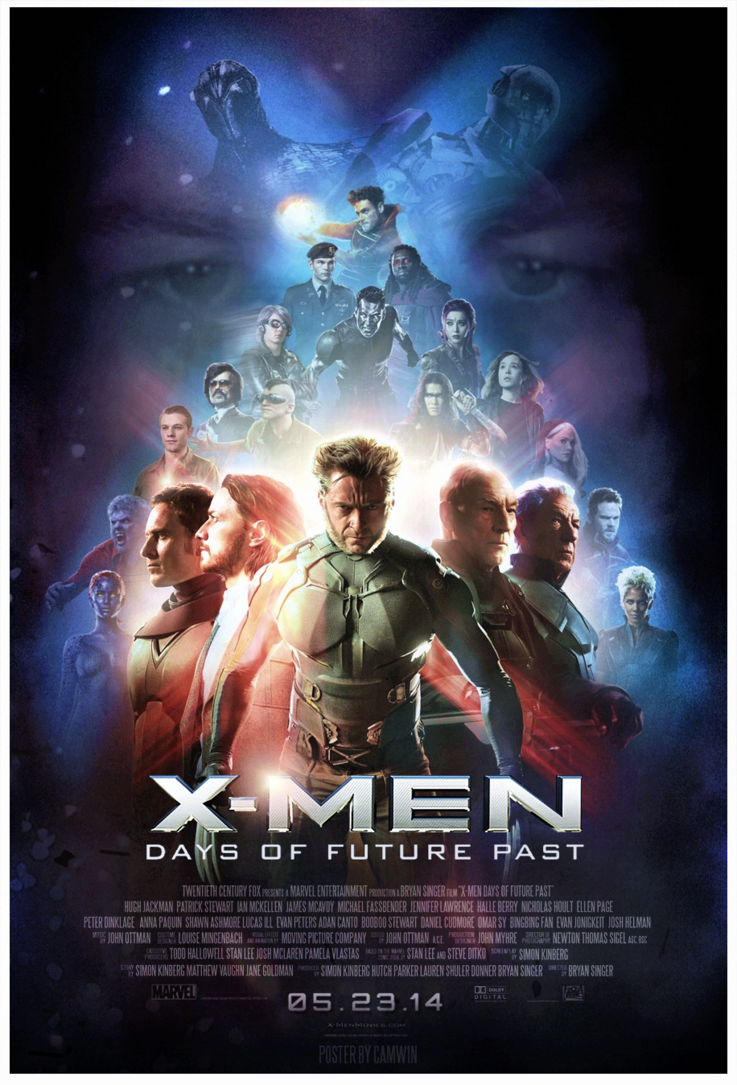 We first mentioned this film in November (2013), when writing about films showing then, as the trailer was running. We mentioned it again in a list of upcoming time travel films back in February, and in July gave a quick temporal survey. There's not much to examine here, but it does present some interesting problems.
Since a reader asked, I'll state that I do not think you have to have seen previous X-Men movies to be able to follow this one, although it might help to know who the characters are. It is an exciting film, despite its flaws.
Edge of Tomorrow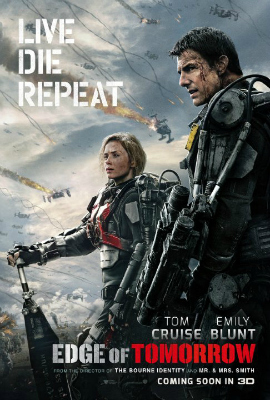 I had thought I would be analyzing this movie from an audio recording I made when I caught it in the theatre in June (2014), having made you aware of it as among this year's upcoming time travel films in February (2014), and doing a quick one-shot look at it in September from that viewing. Fortuitously, a small amount of money fell into my hands, and I was able to acquire the DVD of this and the next, and hopefully there will be money for one after that.
It was an enjoyable action film with an interesting time travel element--doubtful but not impossible given a few assumptions.
Mr. Peabody & Sherman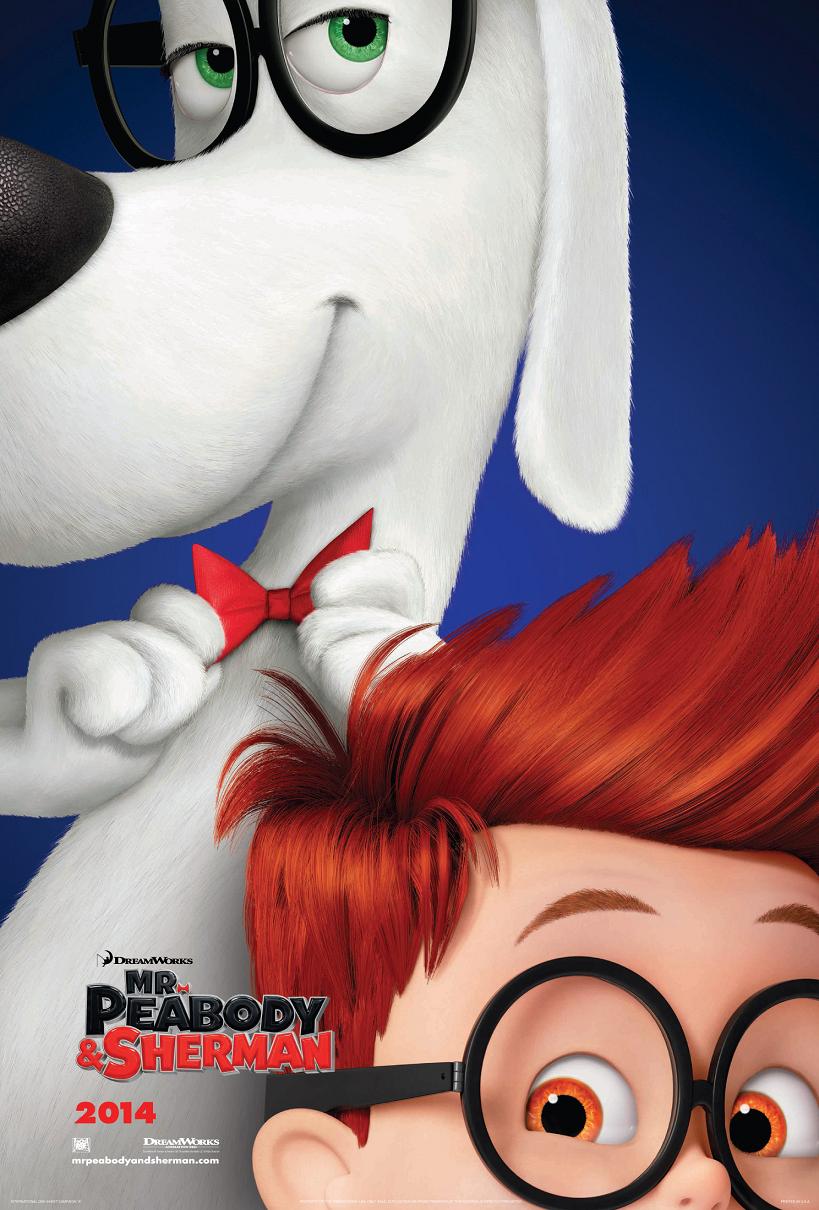 It is a ridiculous cartoon movie and as such gives as many problems, of which the temporal ones are of some interest. The series attempts to unravel these.
That completes the index through 2014; articles continue to be published, with 2015 expected to include Predestination and to restore articles from the old site including the Back to the Future series already underweigh.